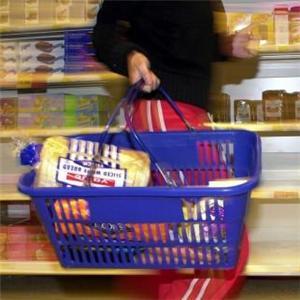 Procter & Gamble will soon be the sole promoter of shaving-products maker Gillette India, with the Saroj Poddar-led Poddar Heritage group, the domestic promoters, set to relinquish control for a severance package.

The Poddars, the founding partners of Gillette India who currently hold a 12.86 per cent stake in the company, valued at around Rs 950 crore (Rs 9.5 billion), will yield control after payment of an undisclosed sum from P&G.

The deal, which has got market regulator Sebi's approval, is part of an agreement to raise public shareholding in Gillette India to 25 per cent, a level that had recently been made mandatory for all listed companies.

After the deadline to meet the public shareholding norm lapsed, Sebi had put a freeze on voting rights on partial promoter holding and imposed restrictions on corporate benefits like dividends.

It might lift these curbs when the promoter holding in Gillette India falls to 75 per cent. Since P&G owns a 75.9 per cent stake, the promoter holding in the firms currently stands at 88.76 per cent.

"The company and its promoters are working through the sequence of events needed to deliver compliance and will inform stock exchanges of the plans when the calendar is finalised," Gillette India said in a statement.

According to market rumours, the Poddars and P&G were earlier not on the same page over paring promoter holding to 75 per cent.

Also, Gillette India's earlier proposal, which included an inter-se transfer between Poddars and P&G at a premium of 25
per cent to market price, was turned down by Sebi and the decision upheld by the Securities Appellate Tribunal.
As part of the new agreement, the Poddars and P&G would sell six per cent and 0.99 per cent, respectively, through a public offer.
Poddars' remaining stake would be treated as non-promoter shareholding, subject to fulfilment of Sebi's conditions, including one on giving up all key management positions and right to appoint a director.
S K Poddar, currently the chairman of Gillette India, and his son, Akshay Poddar, a director on the company's board, will step down from the board.
Further, Poddars will give up their statutory and contractual rights in Gillette and the shareholder agreement will cease to exist.
Following the development, Gillette India's shares rose 10.3 per cent over their previous close on BSE to end the day at Rs 2,250 apiece.
SHAVING IT OFF
Promoter holding in Gillette India to be brought down from 88.76% to 75%
P&G to sell 0.99%; Poddar to sell 6% through OFS
Poddar's remaining 6.86% stake to be classified as public shareholding
P&G's stake to be 75%, the maximum a promoter can own
Poddars to give up control; to get a severance package from P&G
S K Poddar and son to give up directorship
Entities to fulfil conditions laid down by Sebi