At present, State Bank of India collects PF dues on behalf of EPFO.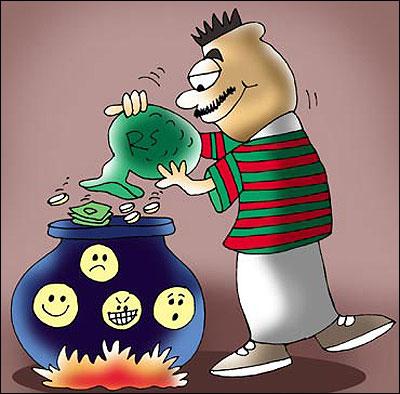 An advisory body of EPFO has rejected a proposal to engage private banks -- ICICI, Axis and HDFC Bank -- for collection of provident fund contribution from employers.
"The proposal to engage private banks -- ICICI, Axis and HDFC Bank -- was rejected by the Finance, Audit and Investment Committee (FAIC)," EPFO trustee and Bharatiya Mazdoor Sangh Maharashtra General Secretary P J Banasure told PTI.
At present, SBI collects PF dues on behalf of EPFO. The work on authorising other nationalised banks to collect PF dues is in progress.
The FAIC has recommended that these three banks should not be allowed to collect PF contribution on behalf of the retirement fund body.
Its recommendations will be placed before EPFO's apex decision making body Central Board of Trustees headed by the Labour Minister in its meeting on July 7, 2016.
As per a general practise, FAIC's recommendations are accepted by the CBT.
The proposal stated that such a step would cut down the float available with the payment aggregators by two to three days and lead to an earning of Rs 15 crore every year for the EPFO.
EPFO receives nearly 25 per cent of the payments through Axis Bank, HDFC Bank and ICICI Bank.
Besides, the FAIC has recommended that its ETF investments will be managed by SBI Mutual Fund and UTI after evaluation of financial bids for job from seven firms.
ICICI Prudential, Reliance Capital, HDFC, LIC and Kotak Mahindra were in the race to manage EPFO's ETF investment.
EPFO had started investing in ETFs last August through SBI Mutual Fund. The term of the SBI Mutual fund was to end on June 30.
As per latest estimates, the body has invested Rs 7,068 crore in ETFs till May 31, 2016 and earned an average yield of over five per cent on these investments.
The CBT is likely to consider a proposal to increase investments in ETFs during the current fiscal in its July 7 meeting. It had decided to invest 5 per cent of its investible deposits in ETFs for fiscal 2016.