Prime Minister Manmohan Singh has asked the Planning Commission to prepare workable models for implementing the proposed universal health coverage programme.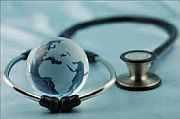 The broad parameters would be in line with the objectives suggested by a high-level expert group constituted by the Planning Commission.

The Prime Minister had scheduled a meeting with officials of the Planning Commission, the health ministry and members of the expert group yesterday to discuss the implementation models. However, the meeting was deferred as there was no consensus between the Commission and health ministry over possible models.

The Prime Minister has asked stakeholders to arrive at an agreement on the broad
implementation parameters before making a joint presentation to him, an official said.
While the Commission favours increasing the role of private healthcare providers in the health coverage programmes, the expert group and the health ministry are known to support reviving the public health network in a big way.
The Planning Commission is also reported to favour the centrally-funded Rashtriya Swasthya Vikas Yojana, meant to incentivise states to increase their annual spending on health. Healthcare providers in this case may be private players who offer services at a cost.
The expert group, headed by Srinath Reddy, president of the Public Health Foundation of India, had talked about universal entitlement for healthcare services, with a focus on public healthcare systems.