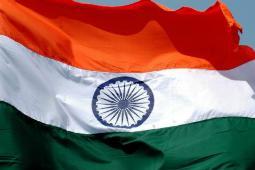 Indian Ambassador Nirupama Rao assured audience at the Asia Society in Washington, DC on Thursday that the accession to the presidency by India's Finance Minister Pranab Mukherjee, would not in any way compromise India's economic reforms nor its trade with the United States.

In an interaction that followed her major speech on the US-India Strategic Partnership in the wake of the Third Strategic Dialogue recently between both countries in Washington, Rao said, "I don't believe our partnership will in any way be affected by these changes you referred to, because, as I said, the compass is set very positively and looking to the future on this relationship."

"Our trade and financial partnership in many ways underpins our strategic partnership today, and it has been growing from strength to strength and there is a level of comfort and a great degree of candour also in what we speak about the challenges we face, and I see that moving forward."

When questioned on recent efforts by the US to bring up issues against India at the World Trade Organization, most recently to thwart India's efforts to market generic drugs, Rao reiterated the 'candour in the dialogue' both countries have which had helped maintain a balance, eschewing any extreme decisions.

"The conclusion I have been able to draw from what I have been able to survey and the experiences I've had, is that both sides -- both our countries an maybe it's because we are democracies or because of the level of candor and openness in this debate -- take very balanced approaches ultimately", she said.

"I haven't seen crises being allowed to just develop without any sort of care of control," she added.

Rao argued that 'there is a degree of balance in this dialogue and there is an avoidance of extremes -- extreme decisions, and that points to the maturity and the good health of this dialogue.'

Referring to a recent interview Shibu Lal of Infosys had given, the envoy noted, "Even in this debate on outsourcing or on the issue of visas or business problem that we would face, ultimately the decision taken create some sort of balance.

"Extremes are avoided and therefore in that process, we are able to move away from any crisis situation."

Earlier, in a comprehensive update of the US-India partnership, Rao said, "The menu of future cooperation emerging from the Strategic Dialogue is unprecedented and covers almost every field of human endeavor."

"But there are voices, and we hear them, that India-US relations are 'oversold' or 'adrift'. Is this a deserving judgment?

"I will introduce the note of dissent," she said, and declared, "The compass is set in the right direction for our relationship, the hands on the wheel are steady and mature, the terrain is well scouted, and we have not lost our bearings.

"The partnership is yielding dividends, which are tangible and affect the lives of our two peoples in a positive manner.

"This has been driven as a result of intense, high-level engagement between our two governments and exchanges at the people's level."

Rao acknowledged, " I know that our trade and economic relationship with the US has not scaled the heights you have reached in your trade and economic ties with China. So, there are goals yet to be achieved in this area."

But she bemoaned that "the voices of Indian companies and business interests are often unheard in the audio
stream of voices from the US side who are constantly urging India to "do more" on the reform front.
"In this crescendo from the American side, is the political economy and anthropology of India understood sufficiently?" she asked, and predicted, "There is no question of the tide of economic reform in India being reversed.
"Look at the history of reform in India from 1991 onwards. Successive governments have come and gone, but the direction of reform has not been reversed, ever."
Thus, Rao asserted, " Do not take us at face value. When the chips are down, our system responds very well.
"As our Prime Minister told Secretary Clinton when they met in Delhi in May, "the message I would like you to carry is that India remains open, and the climate (of reform) will not be disrupted." The India Story is definitely not over."
She pointed out that "the Indian economy continues to be one of the two fastest growing economies in the world despite the fall in growth rates in the last year.
"Notwithstanding continuing uncertainty in the global economic situation, our economy is in some ways better placed than those of many other nations. The fundamentals are strong."
Rao said, "On the other hand, from the Indian perspective too there are some challenges and issues including visa and market access problems that the Indian businesses face and which continue to hinder the realization of full potential of our commercial ties."
"We need to address these issues constructively while keeping the long term perspective of mutual benefit, and the big picture of our relationship, in mind," she said.
Rao said, "While FDI from the US to India is increasing, an interesting new phenomenon has been the rise in investments by Indian companies in the US, as they look to expand their own markets and operations.
"Indian companies are invested in and operating in, a large number of states of the US. They are not only creating jobs and prosperity but also working closely with local communities."
"I have sought to highlight the role of our companies particularly because the issue of outsourcing is a much debated one in the US today," she said, and acknowledged, " I know that till US unemployment comes down significantly, this debate is bound to persist."
But Rao pointed out that "it is the tech space that needs highly skilled manpower and India provides that manpower.
"Our IT companies supported 280,000 jobs in the US last year.
"The IT companies have invested more than $5 billion in FDI through acquisitions and green-field projects.
"The unemployment rate in the tech-space in this country is much lower than in manufacturing and that is where the effort is concentrated we believe today -- to get back the jobs in manufacturing to this country."
She also said that "in the reports about how the US did not win the multi medium range combat aircraft deal, there is no, or insufficient, acknowledgement of how our defense trade which was negligible a decade ago," and noted that "purchases include C-130J Hercules aircraft, contracts for purchase of C-17 Globemaster III aircraft, P8i Aircrafts from Boeing, Heavy Lift Helicopters among many more is now worth over $9 billion, and it is bound to grow even more in the future as India looks to modernize its armed forces."
Rao said, "The recent visits of Defense Secretary Panetta and Deputy Secretary Ashton Carter to India have given further fillip to our growing ongoing defense engagement."