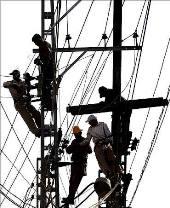 After proceeding against a number of private companies given coal blocks, the Central Bureau of Investigation is now questioning the power ministry.

It has sent questionnaires to the ministry, to know the basis on which it had recommended names of companies to the screening committee for allocation.

Senior CBI officials indicate once the questionnaires are answered, it is likely the agency will call some officials for questioning.

Earlier, CBI sent questionnaires to the coal ministry as well, on details of the decisions and recommendations made by the latter.

Interestingly, CBI has asked for details pertaining to the period when Sushilkumar Shinde was minister; he now heads the ministry of home affairs.

CBI had registered a case against five private companies on September 4 and carried out raids across 10 cities to get documents used by the companies to allegedly misrepresent crucial details before the screening committee at the time of allocation.

Although CBI has yet to name any government official and has also not called senior
bureaucrats for questioning, it has found that several seniors in the coal and power ministries and state government officials were aware of the misrepresentation of facts by private companies but chose to remain silent or didn't initiate an inquiry.
The case of Vini Iron and Steel Udyog, allocated the Rajhara (North and Eastern) coal block, was neither recommended by the Jharkhand government or the steel ministry initially.
Yet, at the 36th screening committee meeting, the chief secretary of Jharkhand had recommended allocating the block to Vini in place of Zoom Vallabh Steel, which had been recommended by the steel ministry.
CBI officials are also looking at the role of coal ministry officials who were seemingly aware of the allocation of five blocks to AMR Iron and Steel but didn't complete the enquiry.
Also, the Mahuagarhi block was allocated to Jas Infrastructure Capital by not scrutinising the documents presented by the company and allowing it to get undue advantage in the allocation process.
The company had already been allocated seven blocks between 1999 and 2005 but the company had reportedly concealed this information.