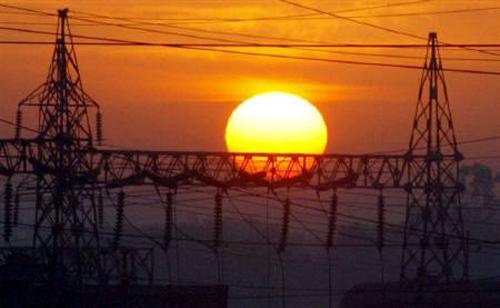 The Central Bureau of Investigation (CBI) had told the finance ministry some "well-known" companies in the power, oil, and telecommunications sectors were involved in round-trip trading by indulging in third-party transfers in violation of law.
Round-trip trading is the practice of a business selling an unused asset to another company while agreeing to buy back the same asset for about the same price. It artificially inflates volume and revenues, but adds no profit.
In separate letters to Revenue Secretary Shaktikanta Das and Financial Services Secretary G S Sandhu last week, CBI Director Ranjit Sinha said some companies had allegedly overbilled their imports to get loans from banks. The CBI has asked for details of such cases from banks and the Directorate of Revenue Intelligence (DRI). The letter has not named any companies.
"The CBI has mentioned in its letter that in one such case, the actual cost of the goods imported from South Korea and China was Rs 3,580 crore, but the company inflated it to around Rs 9,000 crore (Rs 90 billion)," an official, who did not wish to be identified, told Business Standard.
Over-invoicing is done by corporate groups to illegally route funds from abroad. This also helps them take loan from banks against the inflated bill while the actual price paid to the exporter is much less. The benefit increases as imports in some infrastructure related sectors do not have import duties.
"The finance ministry has written to the banks seeking details of over-invoicing. We have asked them whether they can identify more such cases," said another official.
CBI is looking at five-to-eight public sector unit banks, which might have been defrauded to send money to tax havens. The agency is also probing some of the bank officials, who appear to have colluded with big corporate houses to re-route huge amount of money through shell companies.
"This is a rampant practice in India. We have asked the finance ministry officials whether they have come across any such specific instance," said a senior CBI official, who did not wish to be named. "We are not probing any private firm as it doesn't fall under our mandate, but we are certainly looking at the banks," the official added.
The agency refused to clarify if it has registered any preliminary inquiry (PE) into the matter. A preliminary inquiry is a precursor to registering an FIR or First Information Report, a legal document that authorises an agency to formally launch action against the suspects or the accused.
Although the CBI officials refused to name any of the banks or private firms, it is apparently linked to a recently-registered PE against the Adani Group. The group is alleged to have siphoned off loans taken from public-sector banks while importing equipment from South Korea and China.

The CBI acted on the complaint of DRI. The Adani Group had received a showcause notice from DRI in May this year for alleged over-valuation of imported machinery by Rs 5,500 crore (Rs 55 billion).
Officials at the agency also refused to link this with the recent arrest of the chairman and managing director (CMD) of Syndicate Bank, saying the two are separate incidents. The CBI had written a separate letter to the finance ministry on alleged irregularities in the selection of CMDs of state-owned banks.