Orissa's mega steel project Posco has slipped into a situation of Shakespeare's 'To be, or not to be' with the Union environment minister putting a halt to forest clearance.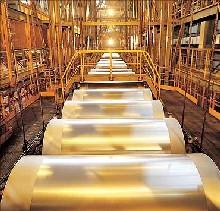 Though Chief Minister Naveen Patnaik is still hopeful about the 'dream' project pulling through, not many share his optimism given the spate of controversies that the Rs 52,000 crore (Rs 520 billion) project has attracted.

''It's a million dollar question about a 12-billion dollar project. The manner in which the project is facing frequent setbacks, only time will determine its fate,'' said All Orissa Steel Federation president P L Kandoi. Kandoi felt that the state government should first provide raw materials to companies coming to the state.

''Posco will not invest unless it gets raw material linkage,'' he said. However, Orissa's steel and industries minister Raghunath Mohanty is very confident that the Posco will drop anchor at Paradip.

''We are confident that Posco will be able to set up its unit near Paradip,'' he said rejecting speculation, though he was unsure of how to proceed on overcoming the many hurdles that lay on the road.

The South Korean steel major, which signed an MoU with the state government on June 22, 2005, is still waiting for a piece of land to set up its 12mtpa greenfield steel mill.

According to provisions of the MoU, the company was to complete the first phase of 6mtpa capacity unit by July 2010 by investing Rs 10,100 crore (Rs 101 billion).

Both Orissa government and the company had agreed that the facility would be commissioned by July, 2010 or 36 months from the date of taking title and possession of land.

However, stiff opposition by the residents of two of the seven seaside villages stalled the project for over five years.

''Despite all-out efforts, the state government has not been able to hand over an inch of land to Posco. We will continue to fight for the rights,'' said Posco Pratirodh Sangram Samiti president Abhay Sahu.

Not only the steel project, Posco's all other projects have also hit hurdles. While people in Cuttack city were opposed to the company's plan of drawing water from Naraj barrage on river Mahanadi, local people were opposed to Posco's move of mining iron ore from Khandadhar iron ore reserve in Sundargarh district.

Though Orissa government had recommended Posco-India's name for prospecting license over the Khandadhar reserve, it was challenged in the High Court.

The court was yet to take a decision on the matter thus posing uncertainty over the company's raw material linkage.

Posco project, billed as the biggest foreign direct investment which got support of Prime Minister Manmohan Singh as well as the state's chief minister, was still struggling to get only 4,000 acres of land.

Even if the people vacate land for Posco, the company would find it tough to go ahead with construction unless assured of the raw material link, a company executive said with condition of anonymity.

Amidst adverse conditions, the south Korean Steel major had reduced its manpower with people quiting the multinational at regular interval.

The company's senior general manager Saroj Mohapatra, the head of human resource department was the latest to put in his paper.

Mohapatra's exit followed that of the company's general manager (external relations) Simanta Mohatny and deputy general manger (administration) Avinash Tiwari.

While the Indian employees quit, Koreans were either transferred to other units or taken back to their native land.

India's corporate office, which had about 60 employees, the number has now reduced to about 30.