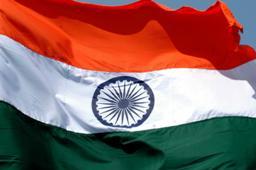 Cautioning that a weakened India will be bad for the world, new Chairman of industry body USIBC Ajay Banga has said policy flip-flops and unpredictable business climate are hampering the country's progress and scaring away foreign investors.

"Of late, we see the disturbing flip-flops on policy and increasing signs of an absence of a predictable investment and business climate.

"These factors and some others are hampering India's progress and growth and scaring away foreign investment," said Banga, who is also President and CEO of MasterCard.

On Tuesday, Banga took over as chairman of US India Business Council.

"Together, if we don't solve these problems, they will fester and multiply over time, not just to the detriment of India but with ramifications for our increasingly interconnected, global economies," Banga said.

He warned that a weakened India is not only bad for India, it's bad for the world.

"Just think of the consequences -- geopolitical, economic and otherwise -- if we fall short.

"Make no mistake -- the world needs a strong, stable, and prosperous India," he said.

Later, at a press conference, Banga said the issue is that there are going to be bumps along the way.

"They are caused by the political circumstances. . .What worries me is that along the way those bumps, if they pick up a degree of convincing investors overseas that the predictability of the Indian business environment is changing under their feet that would be complicated," he added.

He said one of the things that makes American investors very comfortable about India is its legal and judicial system and the fact that there is a predictability.

But, Banga added, "When you start changing the rules on taxation. . .When you change retroactively, you are asking businessmen who have invested money in the country with a certain business model to say, 'oops I can't deal with this.'

"Can't. You can't deal with something that was not there when you were in."

As both India and the
US approach their national elections, the political waters are likely to grow more challenging to navigate, Banga said, and called on both nations to push for a Bilateral Investment Treaty.
"Underlying all these is the window before both nations to adopt a bilateral investment treaty and then over time, move towards an eventual Free Trade Agreement – that would be a real game changer," he said.
He stated that business must ensure both governments keep up the advance of progress, despite the politics.
"Thinking big, I propose that we begin thinking beyond a Bilateral Investment Treaty to a Free Trade Arrangement.
That would be a real game-changer," said Banga who officially took the reins of leadership from outgoing USIBC Chairman, Harold 'Terry' McGraw III, President & CEO of The McGraw-Hill Companies.
The day-long annual meet of USIBC was held in the US wherein American corporate leadership and think tanks expressed scepticism over the current business environment in India and lamented that economic reforms are not taking place.
Meanwhile, Banga said the US-India civil nuclear initiative is of strategic importance to both countries and both sides need to make progress on its full implementation.
He spoke of India's miraculous economic rise since its liberalisation in 1991, and asked investors to focus on the challenges that still remain.
"Those matters that affect people in their daily lives. . . jobs, education, healthcare, infrastructure, safety and security, food, and water. . .basic quality of life needs essential to human dignity and to progress.
"These also happen to be the areas of maximum interest for American investors," he said.
These opportunities exist and business leaders have chosen to invest time, energy and resources in India, and to pursue relationships there for the long-term, Banga added.
USIBC bestowed Global Leadership Awards on industry leader Alan Mulally, President & CEO, Ford Motor Company, and Anand Mahindra, Vice Chairman & Managing Director, Mahindra Group, for outstanding contributions to the US-India growth story.