Upgradation to the new product (from Infosys) will stabilise by this month-end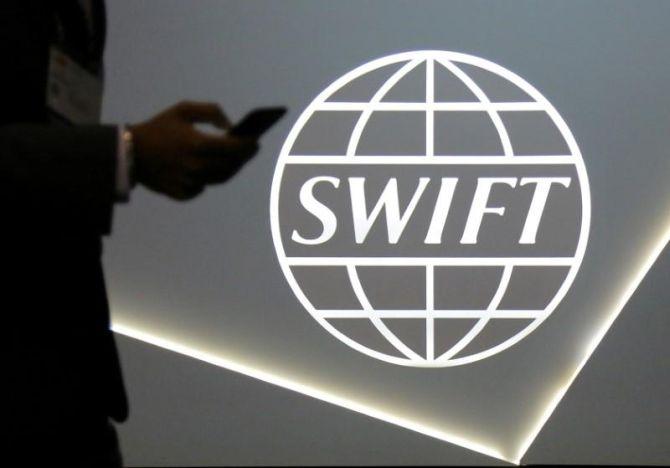 Hit by a Rs 11,000-crore fraud, government-owned Punjab National Bank (PNB) has finally moved to integrate the SWIFT international financial communication system into its Core Banking Solution (CBS).
Done through upgrading its banking software, Finacle 7, to Finacle 10.
While the system to capture SWIFT in CBS has already been done, the upgradation could face teething problems, sources said.
Upgradation to the new product (from Infosys) will stabilise by this month-end, they add.
However, the sources aver, this development isn't linked to the fraud associated with diamond jeweller Nirav Modi, uncle Mehul Chinubhai Choksi and other relatives through a number of companies they own.
The fraud basically occurred because Letters of Understanding and SWIFT used by PNB did not get captured in its CBS.
"We have been in upgradation mode for one and a half years. The fraud surfaced only last week," a source said.
Any transaction, unless reflected online, would not get through now, he added.
Finacle 10 is being vastly used by private banks in India.
Some government-owned ones have also started shifting to this product.
Indian Overseas Bank was the first to use it among the public sector banks. Followed since by Corporation Bank, Bank of Baroda and now PNB.
State Bank of India, the country's largest, uses products from Tata Consultancy Services for its CBS.
The fraud surfaced last week after PNB said its CBS had been bypassed over years to raise payment notes to foreign branches of Allahabad Bank, Axis Bank, and Union Bank of India, using SWIFT, by two employees in its Mumbai branch.
An LoU is issued by a bank to an importer. It works like a bank guarantee, which the importer can sell to other banks at a discount.
The importer receives the money or Letter of Credit, and pays his client.
The issuer bank messages branches abroad of other banks through the SWIFT network; the latter branch immediately pays the client against the LoU.
The bank that holds the LoU goes back to the issuer bank and gets its dues.
The issuer bank recovers its dues against the LoU from its client.
Since the LoUs are used for importing goods and involve foreign currency, a vostro account - a client's overseas account - is used to deposit the credit by the bank accepting the LoU.
Banks are supposed to insist that the client deposit an equivalent amount of assets (generally in cash) at the local branch to avail of this facility.
It is this precautionary measure that PNB failed to adhere to.
Photograph: Chris Helgren/Reuters