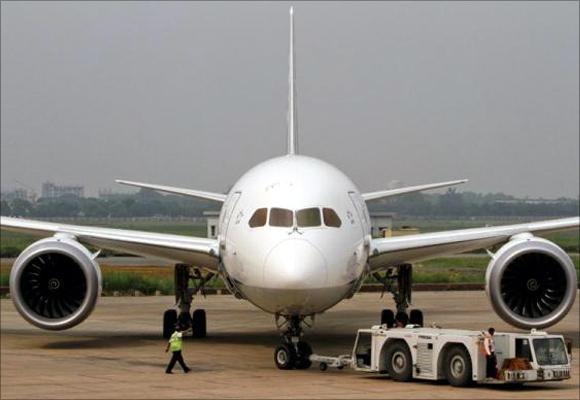 "It (predatory pricing) is a concern of a majority of Parliamentarians, including the Prime Minister, and needs to be addressed," Sharma, Minister of State for Civil Aviation, said in New Delhi on the sidelines of an industry event, organised by the Assocham in association with the Civil Aviation Ministry.
"The Prime Minister has shown his concern over the predatory pricing issue," he said, adding that the airlines need to reduce fares and not hike them particularly when it comes to emergency travel like in medical emergency.
The issue had come up during a presentation by the Civil Aviation Ministry to the Prime Minister on draft aviation policy on Tuesday, he said.
There could be three approaches to prevent predatory pricing ways, Sharma said, adding, "We will take the airlines into confidence and tell them that the practice (of predatory pricing) is giving a bad name to the industry."
A mechanism can also be there through the Directorate General of Civil Aviation or through national carrier Air India to deal with the issue, he added.
Concerns have been expressed in various quarters, including by Parliamentarians, over drastic fluctuations in airfares.
In May, a group of Parliamentarians, led by Bharatiya Janata Party leader Kirit Somaiya, had met Competition Commission of India Chairman Ashok Chawla and lodged a complaint against carriers on the issue of air ticket pricing.
The ministry had last year circulated a note for internal discussion wherein it suggested steps to cap economy class airfares at minimum and maximum levels.