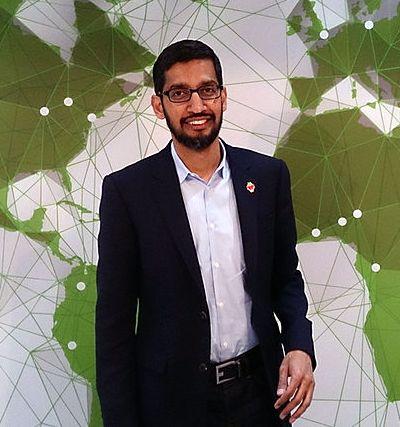 With India-born Sundar Pichai set to head a re-organised Google as its Chief Executive Officer, Prime Minister Narendra Modi on Tuesday congratulated the IIT alumni on his new role at the internet giant.
"Congratulations @sundarpichai (Sundar Pichai). My best wishes for the new role at @google.," Modi tweeted.
Soon after the announcement of Pichai as the new chief executive officer at Google, congratulatory messages started pouring in for the 43-year-old Pichai, who was previously in-charge of product and engineering for Google's Internet businesses.
Pichai received a BTech from the Indian Institute of Technology, Kharagpur and holds an MS in Engineering and Materials Science from Stanford University and an MBA from the Wharton School.
Pichai joins a gradually growing list of Indian-origin technology and business executives working their way up to head multi-billion dollar worth American giants.
There are many other Indians heading the businesses at relatively smaller companies abroad, specially in IT sector, but at least 12 large companies have got India-born chief executives.
These include Microsoft (Satya Nadella), PepsiCo (Indra Nooyi), ArcelorMittal (Lakshmi Mittal), Diageo (Ivan Menezes), Reckitt Benckiser (Rakesh Kapoor), MasterCard (Ajay Banga), DBS Group Holdings (Piyush Gupta), SanDisk (Sanjay Mehrotra), Global Foundries (Sanjay Jha), Cognizant (Francisco Dsouza) and Adobe (Shantanu Narayen).
Image: Sundar Pichai. Photograph: Maurizio Pesce from Milan, Italia/Wikimedia Commons