It could end the payment backlog and improve the revenue flow of discoms, says Piyush Goyal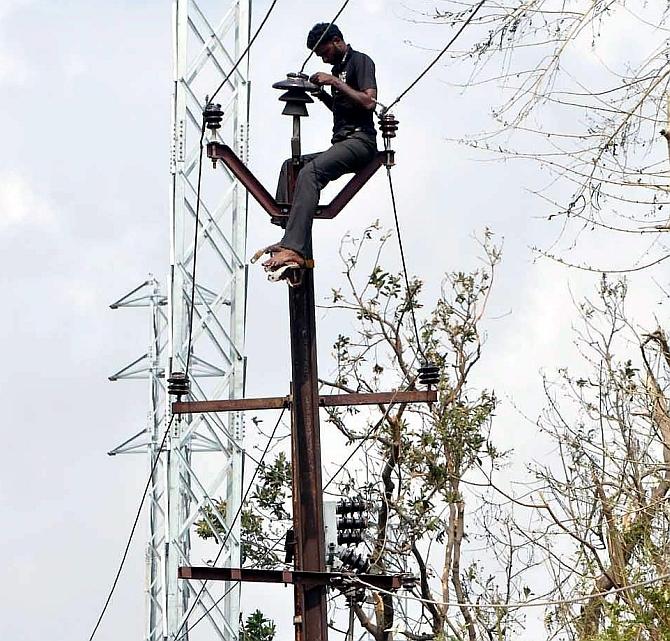 Your electricity dues might soon get deducted from your bank account linked to your Aadhaar.
The power ministry, in a slew of recommendation to the states during the Power Ministers Conference on Wednesday, has reportedly asked the states to go digital to ensure 100 per cent bill collection. Electricity is a state subject and the Centre can only make recommendations.
Sources who participated in the meeting with the Union power ministry and representatives from all states said the move would help the power distribution companies (discoms) reduce losses.
"Piyush Goyal, asked why states weren't looking at linking electricity bills with Aadhaar. He also said the discoms should link the bills with bank accounts so that the amount is deducted automatically at the end of bill period. This will plug revenue loss due to non-payment," said an official.
This could end the payment backlog and improve the revenue flow of discoms.
"The Centre is of the view that linking Aadhaar with electricity bills would ensure transparency and add to the digitisation drive. It would also discipline the functioning of discoms," said an official.
The government recently made Aadhaar compulsory for filing of income tax returns. It said it wanted to plug leakages that occur by quoting the permanent account number alone.
Though Aadhaar was initially planned to be an authentication system for availing of government schemes and subsidies, it is being made compulsory for several services after a legislation giving statutory backing to Aadhaar was passed by the Lok Sabha last year.
Aadhaar-linked payment of subsidy for cooking gas has been the biggest direct benefit transfer (DBT) programme in the world. The previous government had launched DBT in cooking gas but stopped the scheme after protests from some states.
The present government reintroduced the scheme. Initially, it linked DBT to bank accounts. Once the Aadhaar legislation was passed, it was made mandatory to link the cooking gas consumer number with Aadhaar to claim subsidy.
In a first, the quarterly Conference of Power, Renewable Energy and Mines Ministers of States & UTs is also discussing concerns on cyber security and digital payments.
The move is in line with the BJP-led government's push for digitisation in several departments. The four ministries under Piyush Goyal, minister of state (independent charge), have been leading the way in digital monitoring using mobile apps.
Photograph: PTI Photo