The Plan Panel is against CAG scrutiny on the role of private sector players implementing the Public Private Partnership (PPP) projects running into thousands of crores.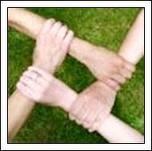 "The performance of the public part of the (PPP) project should be subject to proper scrutiny but obviously where the private sector (is given) flexibility ... you cannot subject that to CAG scrutiny," Montek Singh, Planning Commission Deputy Chairman said when asked whether there is case for CAG scrutiny of PPP projects.

A bill seeking to expand the scope the Comptroller and Auditor General of India (CAG) to scrutinise PPP projects besides regulators, including SEBI, TRAI and IRDA, is under consideration of the Finance Ministry.

The bill, which seeks to replace the CAG Act, 1971, is likely to be tabled in forthcoming winter session of Parliament.

Under the PPP mode, the project is implemented based on a contract or concession agreement between a government or statutory entity on the one side and a private sector company on the other side, for delivering an infrastructure service on payment of user charges.

Besides opposing the CAG scrutiny of private players under PPP projects, Ahluwalia also did not subscribe to
the idea of bringing them under ambit of Right to Information Act.
"If you (government) have specified that they (private players) must do certain things and you are monitoring whether they are doing that and all of that is available through RTI (via the concerned authority) ... but how they are doing it, is entirely a private sector matter. That need not be subject to RTI", he said.
At present, private players do not come under the definition of public authority for the purpose of Right to Information Act. Thus information cannot be sought about the project from firms implementing them under the PPP mode.
The government appointed regulator or authority also usually refrain from providing information about such PPP projects on the plea that those are being implemented by private firms.
A public authority, as defined under Section 2(h) of the RTI Act, includes a non-governmental body only if it is substantially financed by the central government.
The government is presently implementing several large infrastructure projects in sectors like airports, ports, road etc. under the PPP mode.
As regards the road sector projects, the government is aiming to award concessions for over 7,300 km (roads) by the end of this fiscal which is expected to harness private investment of over Rs 50,000 crore (Rs 500 billion).