While buying a car online provides substantial saving, you need to be more careful about real estate.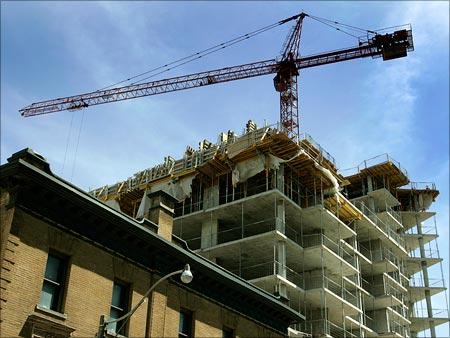 Buying a car online can actually lead to savings of 20-25 per cent.
How? There is a dealer margin of five per cent. Then, there are transportation, warehousing and other costs that add up to this significant percentage.
Says Nick Gill, senior vice-president, global automotive sector, Capgemini: "From the time the car leaves the factory, the cost to the buyer starts going up. This includes transportation costs, labour charges, warehouse charges, a variety of service costs and dealer margins."
You can save on all these if the car is bought online. Imagine saving a cool Rs 2 lakh on a car costing Rs 8 lakh.
People are not just splurging on clothes, mobiles and household goods through the online route, they are also looking at cars and even houses.
No wonder, builders and car companies are beginning to warm up to it. Mumbai-based conglomerate Mahindra and Mahindra (M&M), which is most active on networking sites, has tied up with Snapdeal to sell its all-new Scorpio.
The company opened bookings of the SUV on Snapdeal with Rs 20,000.
Even Volvo decided to sell the first 1,927 units of the all-new XC90 SUV online globally, India included. It's not just cars. Real estate companies such as Tata Housing are launching projects online.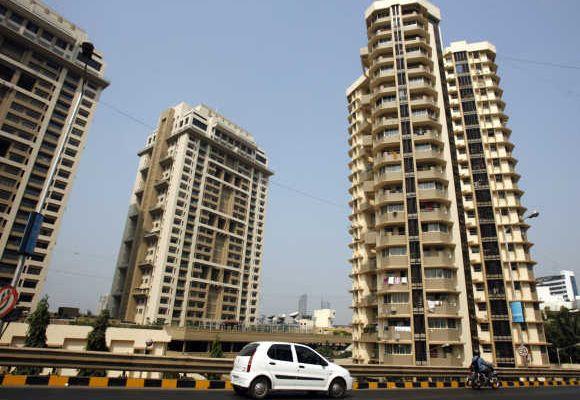 Tata Value Homes, a unit of Tata Housing, sold 85 apartments within six days of tying up with Snapdeal.com.
There are other websites such as Magicbricks, 99 acres, etc which showcase new properties of builders as well. Higher interest in cars "According to our study, about 62 per cent of Indians want to buy cars online.
They are looking for the best deal if they are committing to an online purchase.
The countries in a Cars Online survey with the highest levels of consumer interest were growth markets such as India, China, etc - where demand is high, preconceptions are minimal, and the appetite for new ways of working is growing", Gill said.
Vivek Nayer, chief marketing officer (automotive division), M&M, said, "It's an innovation we have tried with the new Scorpio since e-commerce is the new buzz in India."
It is done more for the sake of convenience than anything else since it is the most personal form of buying, which is also fully safe.
For completing the rest of the formalities, however, the Scorpio customer will have to go to a dealership. Falling in line is M&M's two-wheeler arm, Mahindra Two Wheelers.
The company will retail its newest scooter, Gusto, set for launch next week.
Company executives say its earlier experience of selling another scooter, Duro, has attracted it to online sales again.
Viren Popli, chief of operations, Mahindra Two Wheelers, said, "When we launched the Duro RZ on Snapdeal it created lots of curiosity.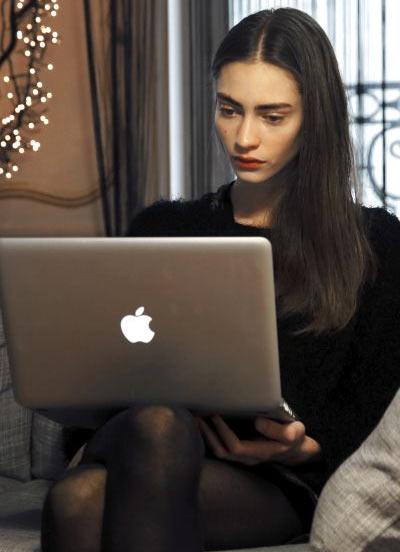 The kind of traffic we received through 'clicks' was huge and we sold 80-90 units purely online. There were many customers who did not mind using their card and having the scooter delivered to an address provided by them."
The company expects the excitement to build further with the Gusto, which will also be offered on Snapdeal.
"We have had demand from certain centres where we did not have physical representation (in the form of a showroom)," Popli added.
When Volvo decided to sell the first 1,927 units of the all-new XC90 SUV only through the online medium, the entire lot was sold in 36 hours and bought in 32 countries, with India also participating.
German giant BMW offers its 'i' series of electric vehicles through the internet, where, besides sales, it also allows buyers to configure the car.
In the US, regulations are different. It is deemed illegal by some states for car manufacturers to sell directly to buyers or through the online medium.
The reason is issues related to protectionism of local dealers, which is among the largest franchise systems in the world.
However, General Motors, one of the world's largest car makers, has started selling cars in some states on its website, where customers can browse new cars, obtain pricing quotes, select add-on features, apply for financing and confirm a purchase.
Auto experts, however, warn consumers against fraudulent advertisements which will rise once online traffic gathers pace just like in the Western markets.
These could include demands for advance payments before even having test-driven the car. Property goes online Tata Housing also sold 50 houses online during the Google online shopping festival earlier and sold 250 flats during its four-day event early this year.
"Though the percentage of online buyers is small, it is bound to increase in the coming months.
It is directly proportional to the trust consumers have in the brand," said Tata Housing Chief Executive Officer and managing director Brotin Banerjee. He said the company expected 30 per cent sales coming from the online platform in three to five years. The company has gone all-out to promote its online venture.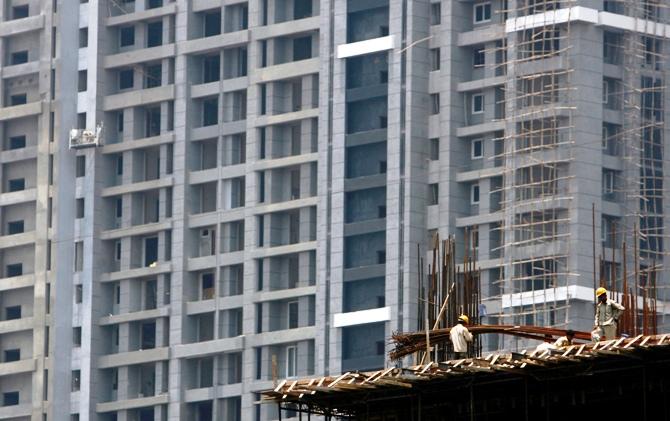 For instance, a buyer can book an apartment on Tata Housing's online platform for Rs 30,000.
During its national home-buying event, Tata Housing gave a guaranteed appreciation of up to 33 per cent to prospective buyers.
During its tie-up with Snapdeal, Tata Housing offered a guaranteed rent of Rs 10,000 to every customer for a period of one year upon possession.
Real issues But the real estate market is considerably riskier. Property experts say unless a reputed developer such as Tata is involved, buyers should avoid buying homes online.
Also, the cost saving may not be substantial because these are first-time properties on which no brokerage is paid.
"Buyers should be clear that the developer has an impeccable record of delivery and all the information about the project is available," said Amit Bhagat, chief executive and managing director, ASK Property Investment Advisors, a private equity player.
Buyers need to get all the information, including that on amenities, view of the apartment, layout plans and so on.
Even big names in the business like DLF and Unitech are yet to take this route. Banerjee says buyers can visit all his company's projects personally, wherever they are selling online.
"Though it would be difficult to showcase the actual view from the apartment yet buyers have the option to go through the project walk on our website and on its Youtube page," he said.
For Tata Housing projects, buyers have the option to book an apartment with a view of their choice. But some like Om Ahuja, CEO, residential services at Jones Lang LaSalle, think online as a medium is yet to catch up in real estate in India and abroad.
"Indian customers are very particular about things like Vastu, their neighbours and so on. Even if you give them a 3D view, they want to see things physically," he said.
A Mumbai-based developer says online home sales can be advantageous if buyers are allowed to book a home with an initial amount and if they are not happy with the deal they can cancel the booking online, within a stipulated time.