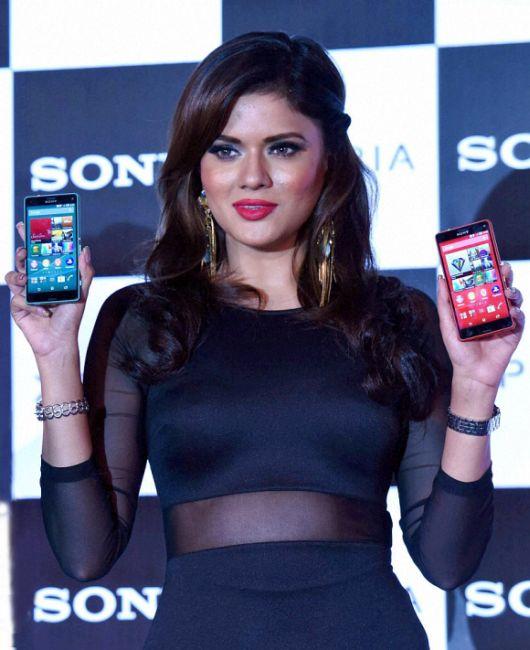 Model Manpreet Wahi displays the premium Sony Xperia Z3 phone at its launch in New Delhi. Photograph: Shirish Shete/PTI
Sony launched its flagship smartphones Xperia Z3 and Z3 Compact in India priced at Rs 51,990 and Rs 44,990, as the Japanese electronics giant aims to further strengthen its position in the premium handset category ruled by the likes of Apple, Samsung and HTC.
The smartphones, which were unveiled at the IFA in Berlin (Germany) earlier this month, will be available from September 25 onwards at over 10,000 retail outlets across India.
Both the Xperia Z3 and Z3 Compact come with Qualcomm's Snapdragon 801 processor with 2.5 GHz quad-core CPU featuring 3 GB RAM and are 4G LTE enabled for faster browsing.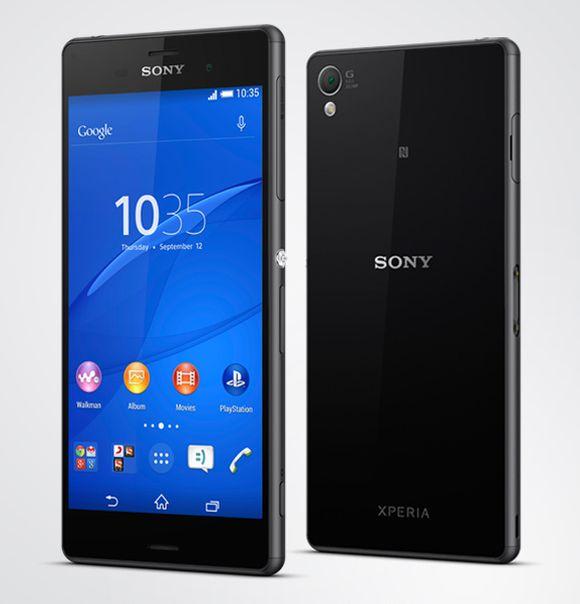 Photograph: Kind Courtesy, Sony India
The handsets - which are water and dust resistant - sport a 20.7 megapixel rear camera with a 25 mm wide angle lens and have a 2600 mAH battery. Sony promises that the handsets will provide up to two days battery life.
The 5.2-inch Xperia Z3 and will be available in Black, White and Copper colours, while the 4.6-inch Z3 Compact will come in Black, White, Green and Orange.
"The two sizes offer customers the option of choosing the form factor as per their needs, without compromising on either technology or design," Sony India DGM (Sales and marketing) Sachin Rai told PTI.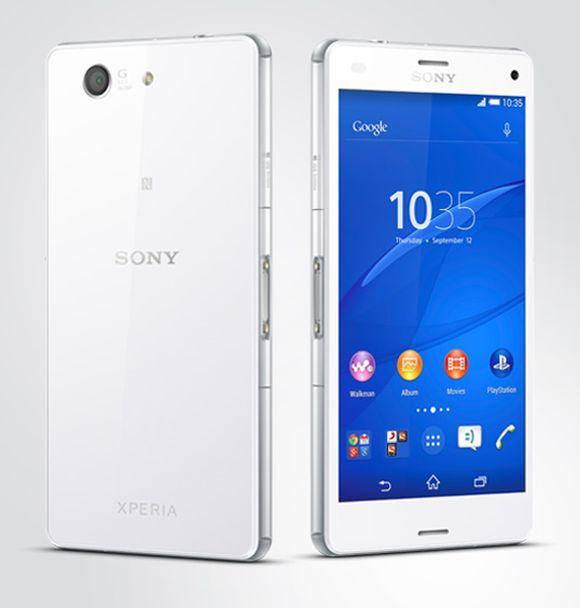 Photograph: Kind Courtesy, Sony India
In compliance with IP65 (Ingress Protection) and IP68, Xperia Z3 and Xperia Z3 Compact are protected against ingress of dust and is waterproof, he added.
"We hold over 10 per cent market share in India in the premium smartphone market and are targeting 40 per cent contribution from Xperia sales to our total Sony India sales turnover of FY 2014 (April 14, 2014-March 15, 2015)," Rai said.
Sony India is also expanding its distribution to 10,000 retail outlets including 250 exclusive Xperia Stores in FY 2014, he added.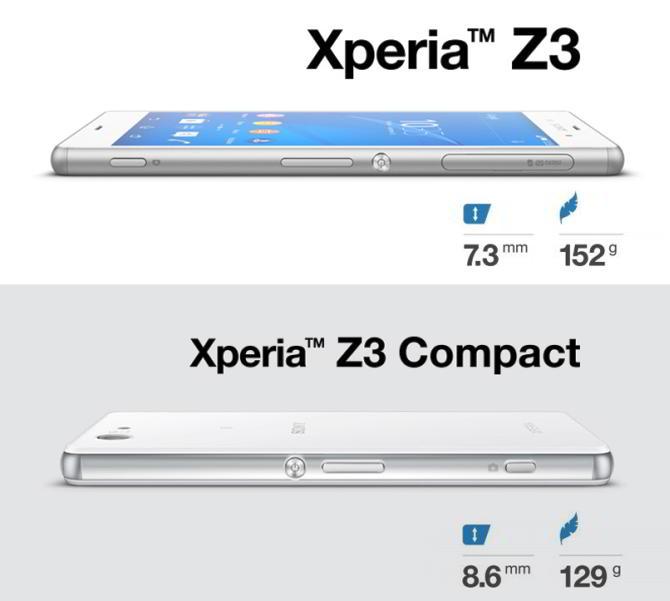 Photograph: Kind Courtesy, Sony India
The smartphones also has a feature for the gaming enthusiasts. They offer PS4 (Play Station) remote play that enables using them as a remote screen to connect to and control games on PS4, Rai said.
In May this year, Sony said it is confident of garnering revenue of Rs 12,000 crore (Rs 120 billion) in India during this fiscal, with about Rs 5,500 crore (Rs 55 billion) coming in from sale of mobile devices.
Sony India, which sells products like televisions, audio systems, smartphones and cameras, among others, had registered revenue of Rs 10,000 crore (Rs 100 billion) in the period April 14, 2013-March 15, 2014.