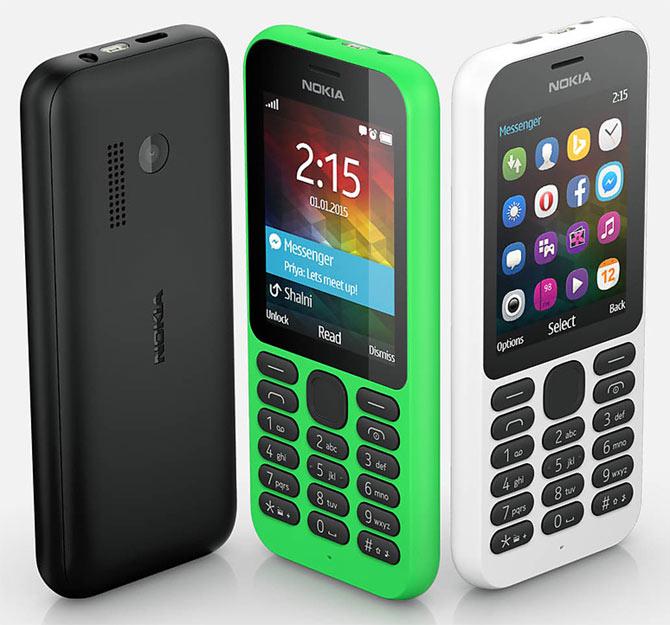 Image: Nokia 215. Photograph, Courtesy: Nokia
Microsoft Devices Group has unveiled the Nokia 215, its most affordable Internet-ready phone.
Available in both Single SIM and Dual SIM models, Nokia 215 is designed to connect and introduce first-time mobile phone buyers to the Internet and new digital experiences.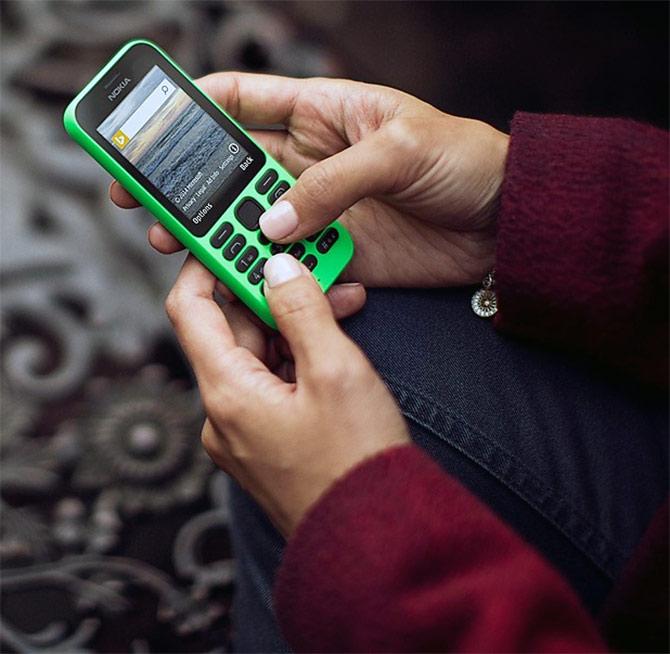 Priced at $29, Microsoft aims to make the Nokia 215 more affordable to people.
Users can enjoy online experiences via Opera Mini browser, Bing search, MSN Weather, Twitter and Facebook.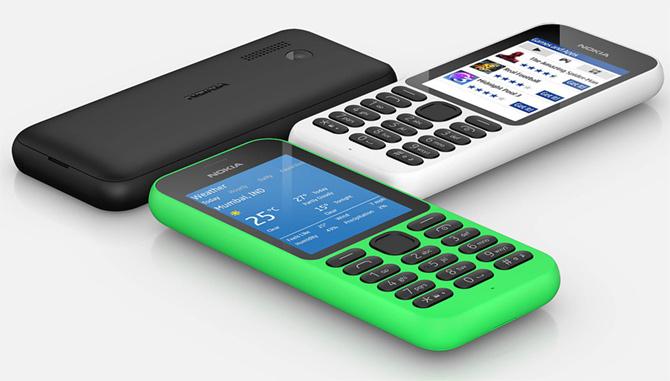 It also has a built-in torchlight, up to 20 hours of talk time and battery life (up to 29 days of standby time for the Single SIM variant and up to 21 days for the Dual SIM).
Besides this, for music lovers it offers MP3 playback of up to 50 hours and FM radio playback of up to 45 hours.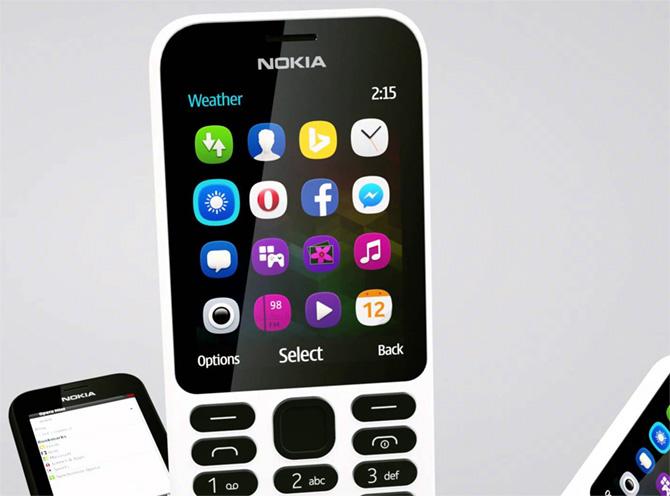 "With our ultra-affordable mobile phones and digital services, we see an inspiring opportunity to connect the next billion people to the Internet for the first time," Jo Harlow, corporate vice president of Microsoft Devices Group, said in a statement.

"The Nokia 215 is perfect for people looking for their first mobile device, or those wanting to upgrade to enjoy affordable digital and social media services, like Facebook and Messenger," he pointed out.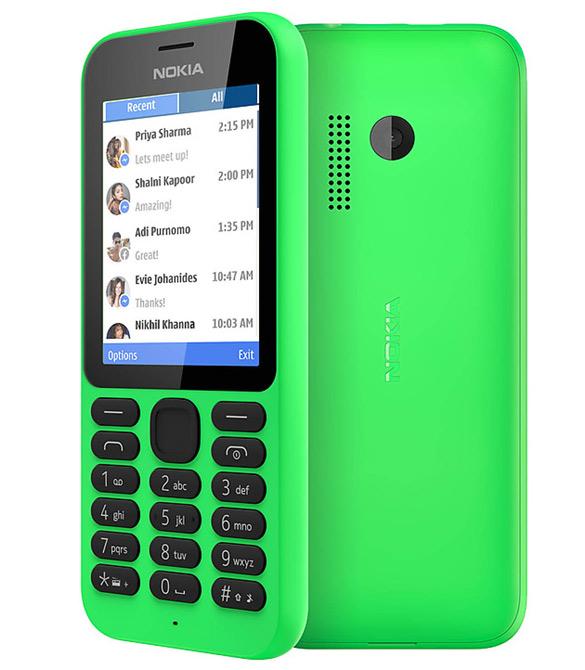 The Nokia 215 and Nokia 215 Dual SIM are available in bright green, black and white, and will roll out first phone in select markets in the Middle East, Africa, Asia and Europe in Q1 2015.