Teams of students and coders demonstrated in 24 hours diverse programmes impacting health and livelihood issues with use of a personal identity number.
India's first ever Aadhaar-based 'hackathon', held in the city over the weekend, concluded with the development of 36 new applications that can make use of an individual's unique identification number to smoothly provide several social and economic services.
A team of three third-year students from Vellore Institute of Technology pipped seasoned programmers and experienced professionals to win the hackathon with an application called Aadhaaritory.

This enables tying up of an individual's Aadhaar number to his medical history, and allows doctors to update this when needed. The application enables portability to the individual's health care records across providers and regions.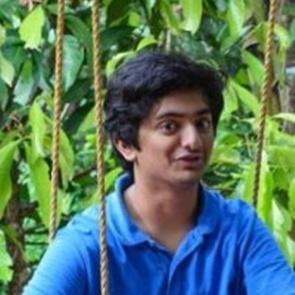 The three students —Abhilash Panigrahi, Pratham Mehta and Sachin Vasista — will get to interact with Vinod Khosla, one of the co-founders of Sun Microsystems.
The hackathon, conducted by Vinod Khosla's start-up incubator, Khosla Labs, in collaboration with the information technology (IT) sector's apex association, Nasscom, had 1,800 registrations. From these, 140 individuals were selected and put into 40 teams. The participants were shortlisted through a programming test.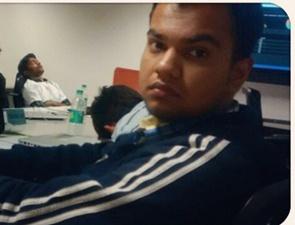 Image: Abhilash Panigrahi.
"Prior to the hackathon, we spent around two hours in training the teams on how to integrate products with Aadhaar. Most of them had never worked on Aadhaar earlier but they came up with some great ideas," said Srikanth Nadhamuni, chief executive officer of Khosla Labs.
The second prize winners were a team of four coders who developed an application called Aadhaar Box, a cloud-based document repository that can manage and share Aadhaar-verified e-documents.
The digital locker can be used to store documents and government certificates and given access by using Aadhaar authentication.
An application called True Identity, developed by a team of four coders, won the third prize. Similar to 'Login with Facebook', it is an Aadhaar-authorised identity verification service built on other online platforms such as LinkedIn, Twitter, etc. Once you log in to the Aadhaar-authenticated service, you can log in to other sites that accept the Aadhaar-based 'OAuth'.
The hackathon had participants from Delhi, Hyderabad, Mumbai, Kochi, Chennai and Bengaluru.
Applications were also developed on the Public Distribution System and taxi driver verification, among others. Many of them were fully functional with working Aadhaar authentication or electronic Know Your Customer (eKYC) processes.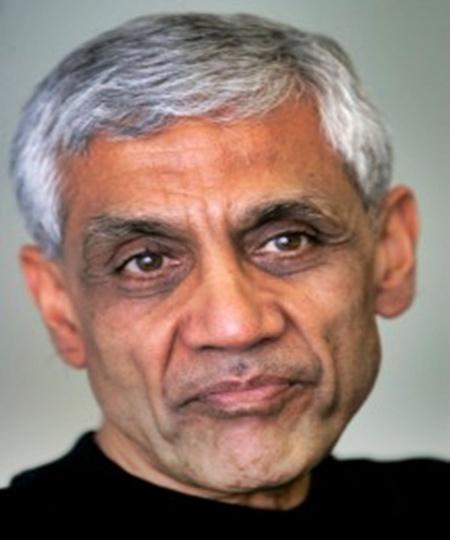 Image: Vinod Khosla. Photograph: Robert Galbraith/Reuters
Khosla Labs plans to launch an online store for Aadhaar-based applications and will speak to central and state governments for trying and implementing these.
"There is a big gap between a small start-up and the government. We plan to play a role in bridging this gap. We will do a lot of work to make governments look at these applications and will also try to understand their requirements," said Nadhamuni. "Even corporates can use these applications in a very beneficial way."
With the Narendra Modi government showing support for the continuing of the Unique Identification Authority of India (Aadhaar) project, several stakeholders in the Indian software product system have come forward to encourage developers to build Aadhaar-enabled applications.
Beside Khosla Labs, another start-up incubator, AngelPrime, set up by Sanjay Swamy, Shripati Acharya and Bala Parthasarthy, earlier working on the Aadhaar project under the leadership of Nandan Nilekani, has said it would hold an Aadhaar hackathon.
Developers would be required to write codes using Aadhaar's open-source application programming interface.