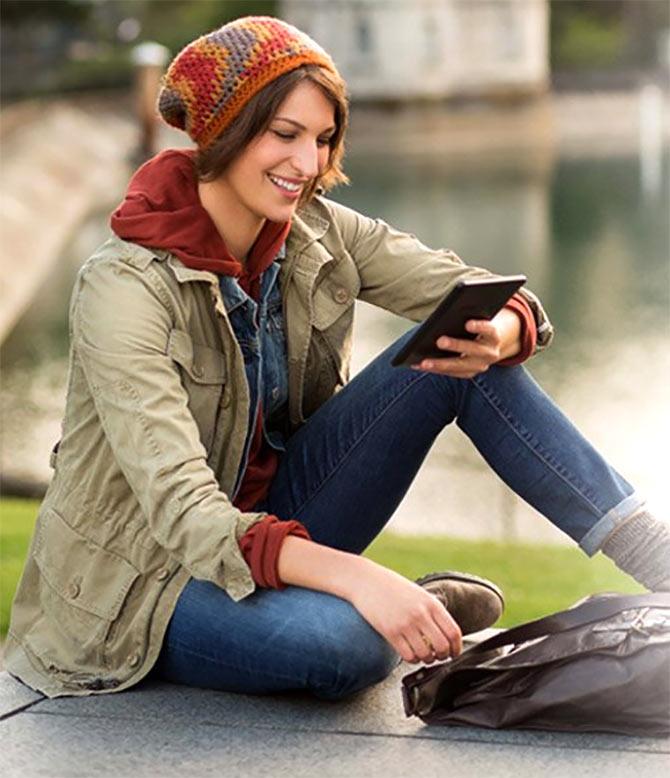 A touchscreen in the new Amazon Kindle is a welcome upgrade.
This is the age of multitasking: People juggle many roles, one device suffices for a plethora of jobs or one app collates stuff from various websites to read.
It is also the time of multiple options: For TVs, you have plasma, LCD, LED (which is actually a misnomer) and 4K; mobile devices come in forms such as phone, phablet and tablet, hybrids and laptops.
Yet, there exists a ready clientele for specialised devices who still hold their own.
Amazon's Kindle is one such specialised device. Yes, you can read an eBook using the Kindle app on your favourite tablet. But then, your tablet might not be best suited to read in bed, carry in a bag/pocket and be free of distractions. Such times demand an eBook reader.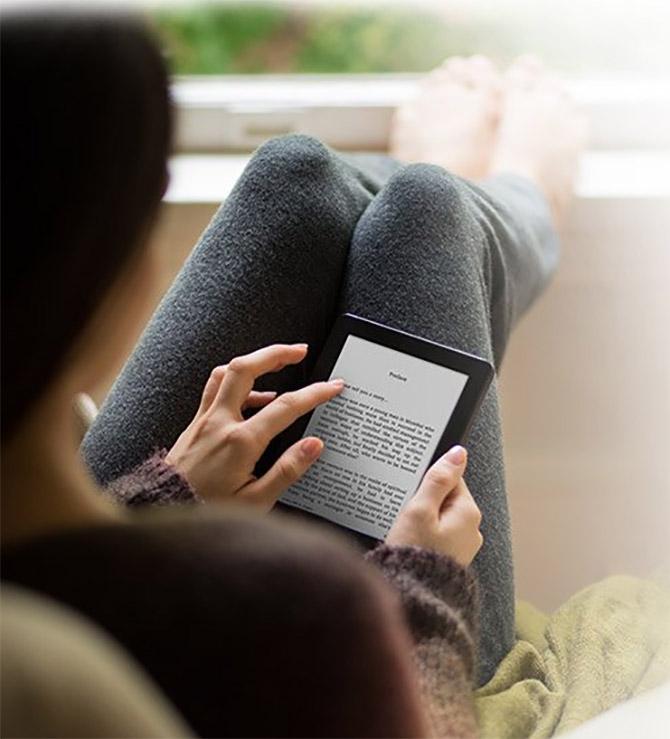 The 2014 Kindle, Amazon's entry-level eBook reader, at 191 g, weighs about as much as a paperback. But the most significant upgrade from the previous version has been the addition of a touchscreen.
Thus, the new Kindle is devoid of any buttons other than the home button at the bottom, right next to the charging port. This is a welcome upgrade over the buttons of the previous iteration.
The black body with the logo below the screen is understated, albeit deliberately, and Amazon wants you spend some cash to buy a folio cover, which greatly enhances the looks of the Kindle.
Also, with the cover attached, one can actually hold the Kindle like a book (and if you're using Amazon's cover, you can just shut the cover to put the Kindle to sleep). But all good things come for a price.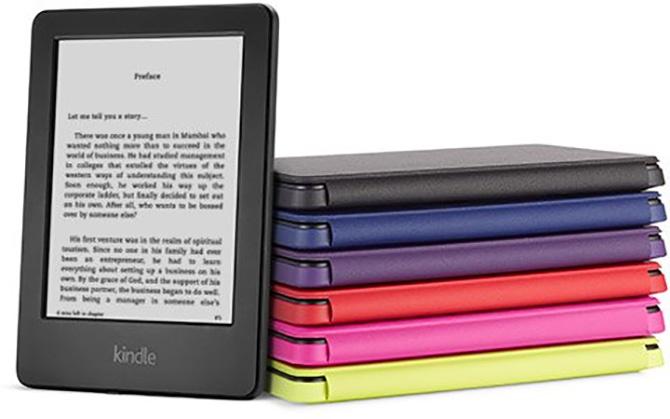 In fact, Amazon bundles just a charging cable with the Kindle, while the power adapter for India has to be bought separately. With the abundance of USB ports, one doesn't need to buy an adapter.
Once the Kindle is switched on and connected to Wi-fi, one can log in to one's Amazon account and get access to one's entire library.
The interface is as good as we found on the Kindle Paperwhite 3G, but the 2014 Kindle lacks a built-in light, something one should look for if one wants to read in bed at night, without disturbing anyone.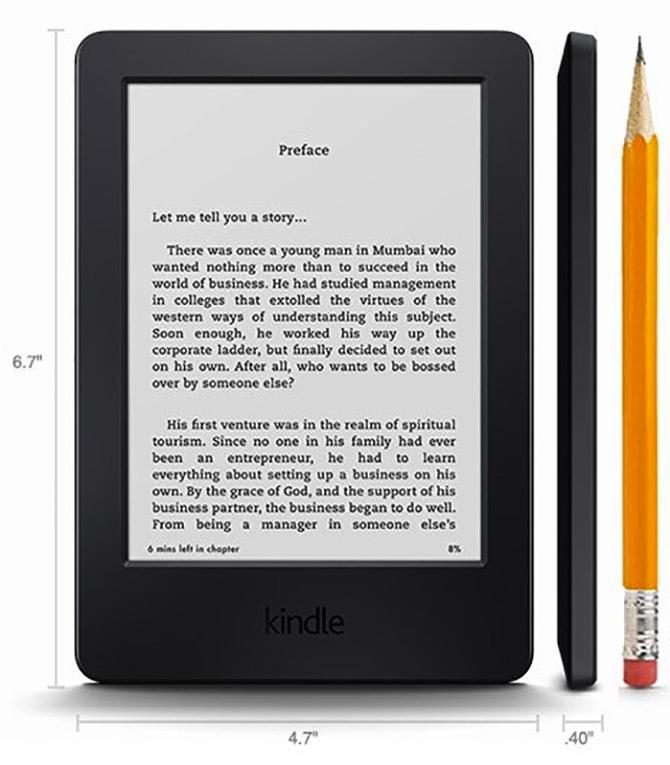 It is very easy to flick pages and make notes with the two-point touchscreen. The screen is easy to read, even in direct sunlight, and definitely sharper than that of the previous-generation Kindle.
The processor, too, has been bumped up to 1GHz, and performance is zippy, though one can't really discern exactly by how much over its predecessor, when one is turning the pages of an eBook.
Also, there is still the slight problem of ghosting. The new Kindle does blink, but not as much as we've seen other eBook readers, and this to me, is a good sign, as I get distracted by all the excessive blinking.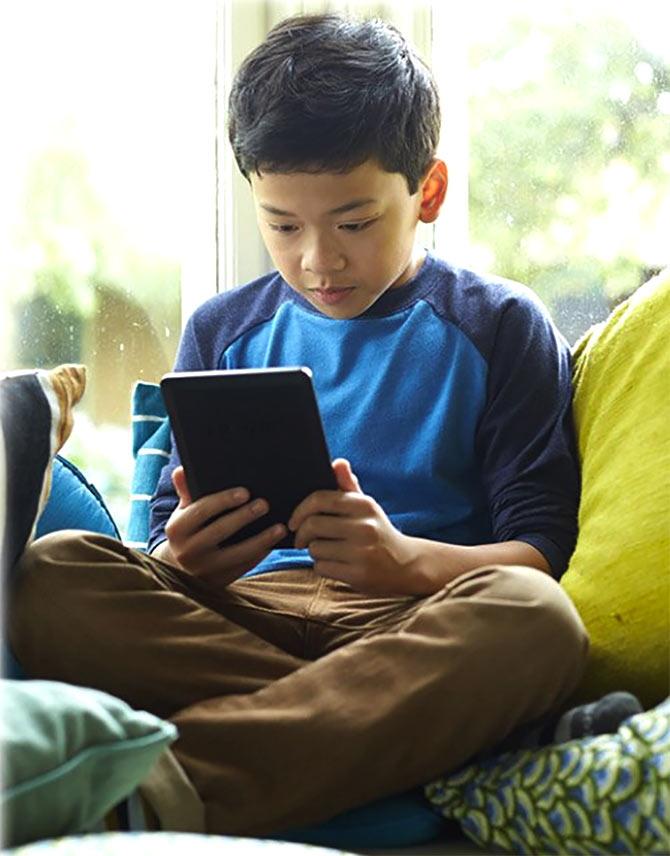 The new Kindle also bundles in the regular bells and whistles: Goodreads, where one shares what one is reading and checks on what one's friends are reading; the Experimental Browser to surf the internet (if one is fine with viewing today's graphics-heavy content in greyscale) and a vocabulary builder.
Also present is Kindle FreeTime, where one can create profiles for children, who are awarded achievement badges when they reach their goals, while parents can keep tabs on the total time their children are reading, what they are reading, etc.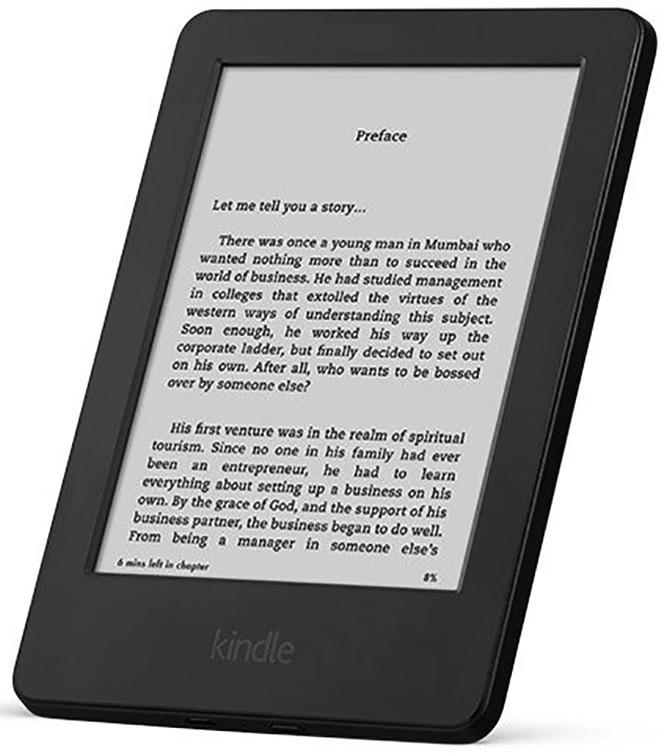 This kind of "gamification" of the reading experience could go a long way in making reading popular among children.
Buying books off the Kindle store is easy and one gets access to the book bought in seconds. Plus there are a lot of free eBooks available. One can also read free samples of books, that is, a chapter or two, before one decides to buy it.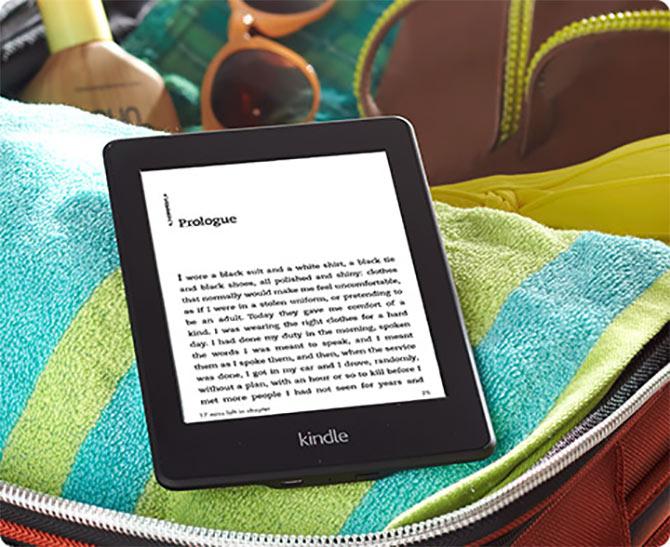 With 4GB of memory, one wouldn't run out of space soon, especially if one doesn't have a lot of PDF files.
The 2014 Kindle is a good start for someone who wants to read without distraction.
But if you carry your eBook reader everywhere and read in bed, the Kindle Paperwhite 3G (which costs more than double the price of the new Kindle) makes more sense.
Amazon Kindle
Price: Rs 5,999
Display: 6-inch e-ink at 167 ppi
Weight: 191 g
Storage: 4GB onboard, plus cloud storage for Amazon content
Formats supported: Kindle Format 8 (AZW3), Kindle (AZW), TXT, PDF, unprotected MOBI, PRC natively; HTML, DOC, DOCX, JPEG, GIF, PNG, BMP through conversion