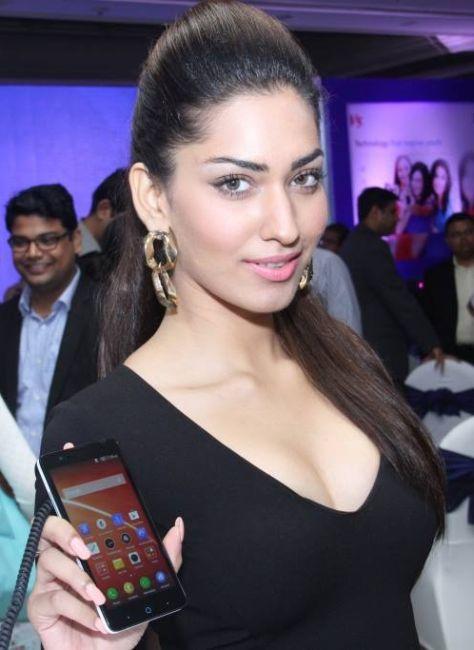 Image: Jhataleka Malhotra at the launch of ZTE V5.
Photograph: Kind Courtesy, ZTE
"An empowered heart is one filled with love for oneself". Err, that sounds a little outdated. "An empowered heart is one who loves to click selfies." Yes, that sounds right in this selfie-mad world.
As we race ahead to capture those unique selfie moments, mobile handset companies are trying their best to encash the opportunity. Let's look at three such selfie smartphones.
---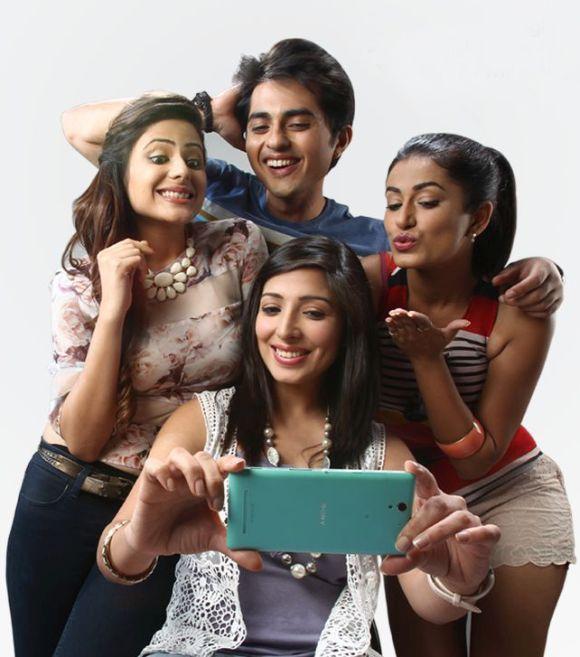 Photograph: Kind Courtesy, Sony
SONY XPERIA C3
Sony led and leads the pack when it comes to experiments with the camera. So, it was not a surprise when the company became the first one to touch the unexplored selfie-segment. But has the company delivered? Let's find out:
Design
The first thing that strikes you is its sleek design. At just 7.6 mm and weighing 150 g, the mid-range phone is slimmer and lighter than the Xperia Z2. With the 5.5-inch screen, it is almost a phonetab.
Handling the device is simple with the power, volume and camera buttons on the right side.
The battery is non-removable, with the dual-SIM card slot on the right- hand side and the memory card slot on the left side. The plastic back cover is a disappointment to its otherwise stylish design.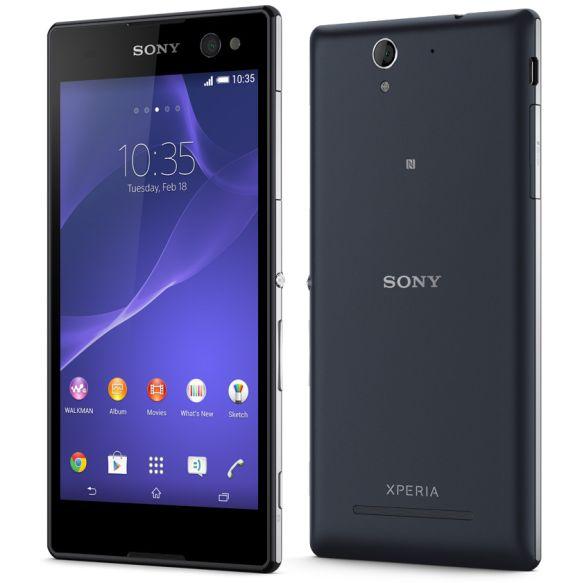 Photograph: Kind Courtesy, Sony
Display
Due to its 5.5-inch screen, the Xperia C3 offers great viewing from any angle. It boasts of a high resolution (HD) IPS display, and features an easy-toggle keyboard for one-handed input.
The home mode offers a simplified home screen with larger fonts loaded with the most-used apps and speed dial features.
A resolution of 720 x 1280 pixels on the 5.5-inch screen leads to lesser pixel density. Hence, the pictures and icons lack the sharpness expected.
PROSelfie cam
The most significant feature is the 5-megapixel (MP) front camera, the best currently available in the market, especially in the mid-range segment.
The soft LED flash mesmerises you with its perfect selfie touch to take flattering photos day or night. Simply double tap the back cover and there you go with the selfie.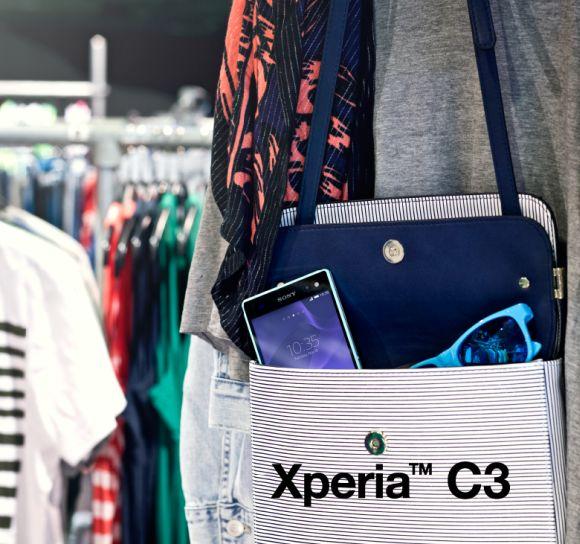 Photograph: Kind Courtesy, Sony
Now, share the picture in just three clicks. The 25-mm wide-angle lens allows you to capture your best "Ellen DeGeneres moment".
The front camera's Superior Auto mode helps to automatically adjust pictures for suitable lighting conditions. The auto scene recognition function, which works together with HDR and LED flash, makes it possible to capture commendable selfies and selfie videos in high and low-light conditions.
You can have fun with the special AR effects and fine-touch special selfies real-time using the Portrait Retouch option. The 8MP rear-camera doesn't disappoint. It is a good option in the segment to shoot decent videos, because of SteadyShot.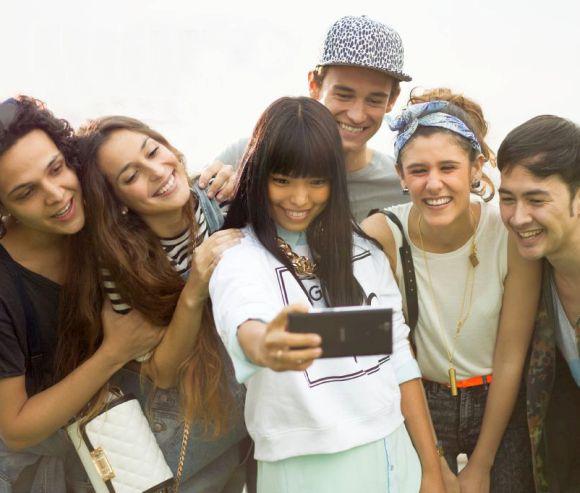 Photograph: Kind Courtesy, Sony
Battery and performance
The phone comes with 1GB RAM and 8GB in-built memory, expandable up to 32GB and a 1.2GHz quad-core Snapdragon 400 processor. It runs Android 4.4. However, its performance was disappointing.
The phone hangs after installing about 15 apps. It even complicated the working of the Walkman app. The 2,500 mAh battery can power the phone for up to a day-and-a-half.
Verdict
The C3 is a smart option for all the selfie-freaks out there. At a price of Rs 23,999, the phone offers a high-end camera experience. However, considering the price, I feel, one deserves a better device with an all-in-one experience.
---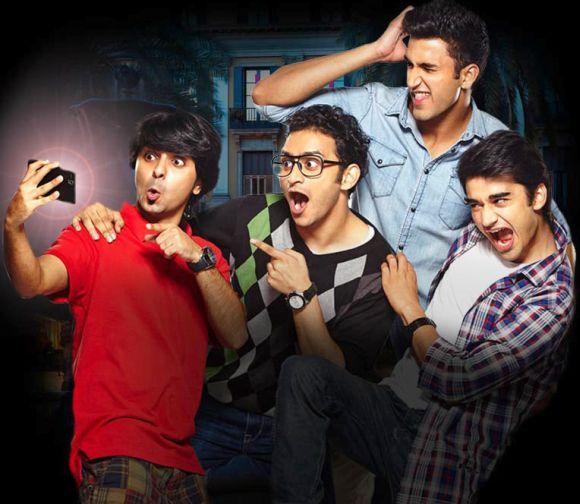 Photograph: Kind Courtesy, Lava
LAVA IRIS X5
Lava's Iris X5, priced at Rs 8,799, is the company's offering for selfie fanatics. Let's see if it makes the cut:
Camera
The 5MP front shooter with auto focus and LED flash for low-light imaging enables clicking not-so-bad selfies.
It comes laden with a wide-viewing angle shot which allows users to capture pictures up to 84 degrees with the front camera.
The 8MP rear camera offers decent performance. A 5MP front camera and 8MP rear camera can more or less satiate one's selfie needs.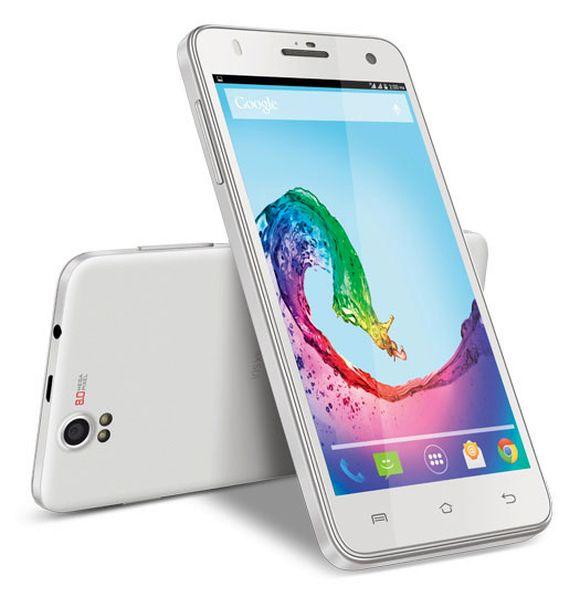 Photograph: Kind Courtesy, Lava
Performance
The Iris X5 comes in with a 5-inch HD screen with a resolution of 1280 x 720. It is powered by 1.2 GHz quad core processor and 1 GB RAM, which ensures seamless application performance and multitasking.
The 2,100 mAh battery provides ample back up for multimedia payback, talk-time and standby. With a width of 71.5 mm and thickness of 7.7 mm, the it is easy to handle.
---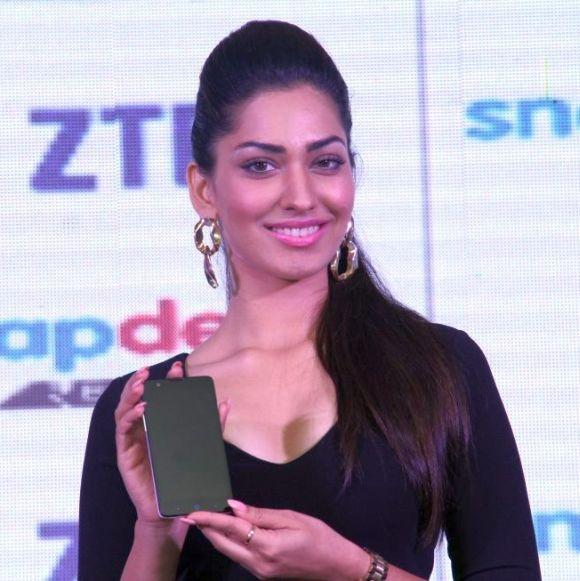 Image: Jhataleka Malhotra at the launch of ZTE V5.
Photograph: Kind Courtesy, ZTE
ZTE V5
China-based ZTE's V5 smartphone is the third in the series. The handsets is priced at Rs 10,999 and is available on Snapdeal.
Camera
The phone offers a range of professional features with its three-mode camera. The 5MP front camera is designed for selfies while the 13MP rear camera comes with an LED flash.
It provides a reasonable selfie experience with its super-wide angle lens, a front face light metering and independent focus and metering features. Its high precision optical lens and blue glass composite IR filters enable it to bring out decent pictures.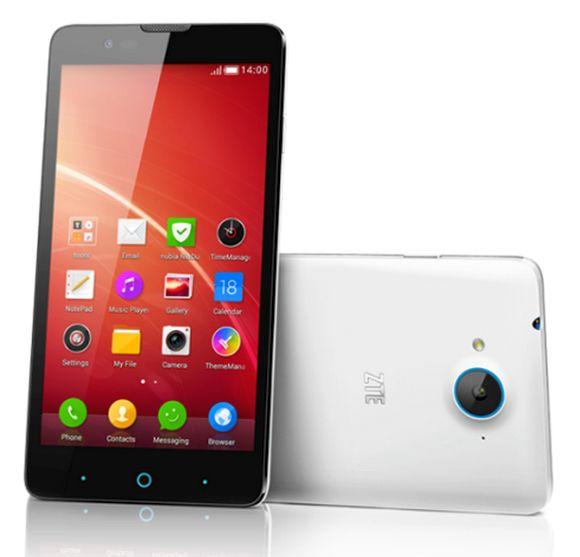 Photograph: Kind Courtesy, ZTE
Performance
The V5 comes with a 5-inch multi-touch HD screen. It is powered by a 1.2 Ghz quad core Qualcomm Snapdragon processor and runs Android KitKat 4.4, which can be upgraded later.
The dual-SIM phone, which features 1GB of RAM, has a removable battery of 2,400 mAh and 4GB of onboard storage, which can be expanded up to 32 GB. However, the performance was a big disappointment with the phone appearing pretty slow.