Subhash Chandra's Zee Group is India's second-largest media and entertainment firm.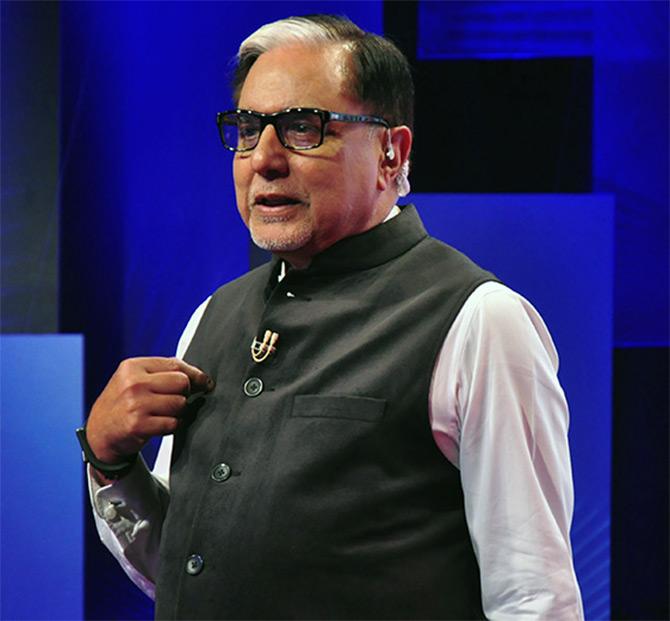 Image: Subhash Chandra, father of Indian televison. Photograph, courtesy: Zee Group
Circa 1991: Subhash Chandra, a Hissar-based businessman, and Ashok Kurien, then the head of Ambience Advertising, were watching CNN.

"We thought, 'We should do this (television),'" said Chandra. The duo, along with other friends, took a business plan to Li Ka-Shing's Hutchinson Whampoa. It owned Asiasat 1, the only satellite broadcasting into India and China then.
But just before the presentation Richard, Li's son, dismissed the idea saying there was no money in India and demanded $5 million (Rs 15 crore then) a year as lease for a transponder that was priced at $1.25 million by his own team.

Chandra lost his cool. He said he would pay $5 million but the deal had to be signed 'now.' Li refused.

He was, however, intrigued enough to come to India in 1992. He met Nusli Wadia, Samir Jain, Sanjay Dalmia, and other businessmen.

No one wanted the transponder at $5 million a year. Li then met Chandra once more and in May 1992 the two signed a deal. On October 2, 1992, Zee Television went on air.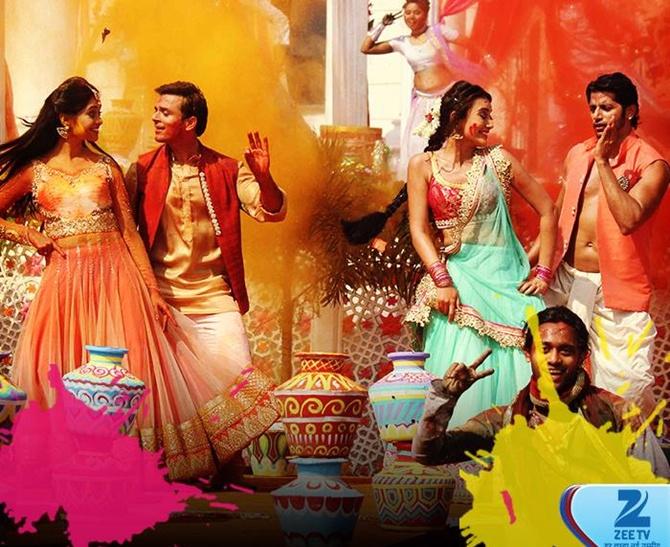 Circa 2014: At Rs 8,110 crore (in March 2014) the Zee Group is India's second-largest media and entertainment firm.

It is the largest private Indian player in television - the biggest part of the Rs 83,000-crore media and entertainment industry.

Samir Jain's The Times Group, which in 1992 looked unassailable, is now sitting on a fast-eroding English print market. Its television business is roughly 10 per cent of the Zee's group revenues.
Little wonder then that the 'father of the Indian television business', Chandra figures among the most important figures in India's business history.

At a time when none of the big names in media or otherwise thought much of India as a TV market, Chandra, a rice trader from Haryana made a bid that was reportedly five times more than the one The Times did.

It was a display of entrepreneurship, vision, and an appetite for risk that he has shown again and again. He set up, under the $3.2-billion Essel Group, India's first leisure park (EsselWorld); the first electronic lottery company (Playwin); the first direct-to-home operation (Dish TV); launched a newspaper in Mumbai with Dainik Bhaskar (DNA); the first flexi-packaging unit in India (Essel Propack); and so on it goes.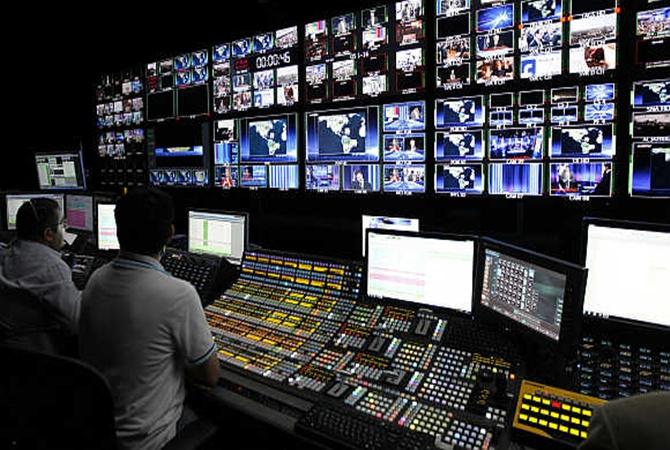 Image: Chandra bets big on media business. Photograph: Reuters
These days Chandra is focused on the other initiatives of the group, primarily infrastructure and education. There is TALEEM or Transnational Alternate Learning for Emancipation and Empowerment through Multimedia.

And he chairs the Ekal Vidyalaya Foundation of India, a movement to eradicate illiteracy from rural and tribal India. It provides free education to a million-plus tribal children across 36,783 villages through one-teacher schools.
Recently, however, he has come back to the media business, at a group level, to push through Veria Living, a lifestyle channel that operates out of New York.

The idea is to do an original content channel focused on Indian lifestyle solutions - yoga, ayurveda - for the US market. Veria is separate from the listed Zee. It is, however, a key piece in Zee's global push and the latest 'vision' Chandra has for the media business.
In 2012, Punit Goenka, managing director and chief executive (and Chandra's son), declared that Zee's target was to reach a billion viewers by 2020 from 670 million then. By then it also hopes to get a third of its revenues from global markets.

In 2013, Zee followed this up with a complete change in its branding pitch. Its new tagline, Vasudhaiva Kutumbakam, an extract from the Upanishads, says " 'That is you, This is I' is the way of the narrow-minded. For those of evolved thought, the world is one family."

The idea is to do what 21st Century Fox, Sony, or Viacom has done successfully - become a global media company.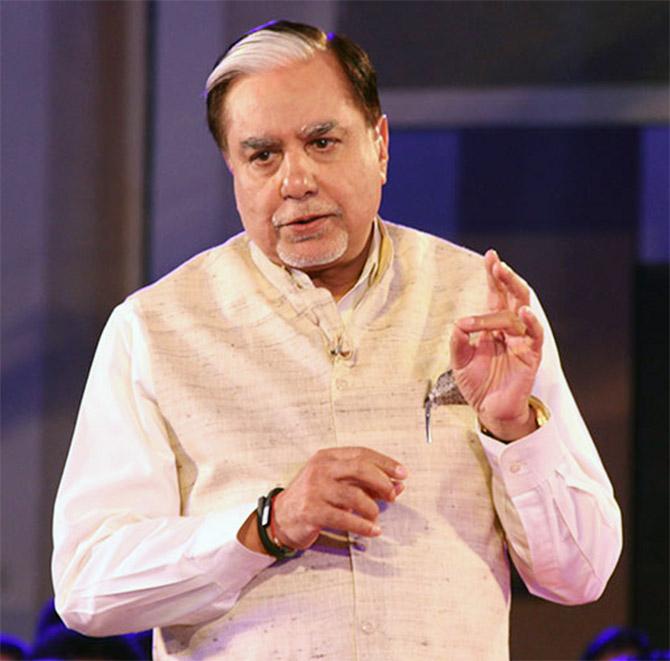 Image: Subhash Chandra's chutzpah shaped his media business. Photograph, courtesy: Zee group
"If in five to seven years, we can breach the one-billion eyeball mark, nothing can stop us from becoming a global media company," says Chandra.

This, however, is very different from being on an Asian pack. Most of the global media firms average between $15 billion and $35 billion in topline. Disney is a gargantuan $45 billion.

Is Zee biting off more than it can chew?
Chandra thinks it is an idea whose time has come. For more than a decade now, the market has lapped up dubbed or edited versions of what was being played in India.

But in the last few years, Zee discovered that the second and third generation of non-resident Indians and even locals did not want to watch Indian shows.

So, in many markets such as Saudi Arabia or the US, it is now attempting local programming. This round simply takes the whole globalisation game to another level.
About 22 years ago, it took a moment of anger, chutzpah, and a conviction that TV would become a big thing in India, for Chandra to take a bet on it.

If his vision is accurate this time too, we will soon see the making of the first media multinational out of India.
(Chandra's quotes are from an interview he gave to the Business Standard in 2012, on the completion of 20 years of Zee.)