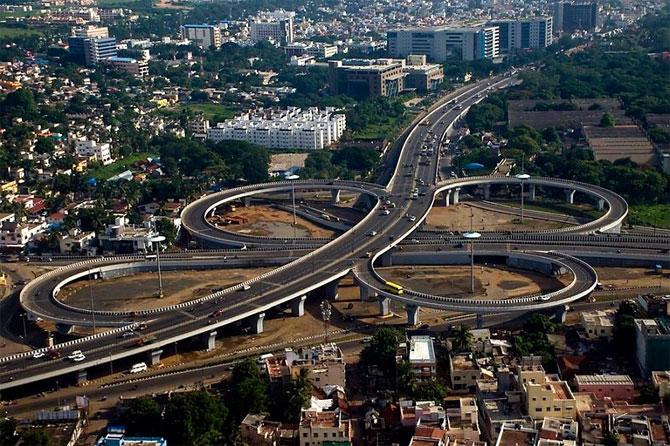 Image: Kathipara Junction, Chennai. Photograph, courtesy: Pratik Gupte/Wikimedia Commons

Chennai has been named among the top 10 cities to visit this year by a leading global travel guide with the list being topped by US' capital Washington.
Lonely Planet's Best in Travel 2015 has come out with a list of top 10 destinations in different categories such as best countries to visit, best regions to visit, best cities to visit and many more such guiding lists for travel.
In the category of top 10 cities, Chennai has been ranked ninth, ahead of Canada's Toronto. Washington has been named as the best city to visit this year, followed by Argentinian city of El Chalten, Italy's Milan and Switzerland's Zermatt.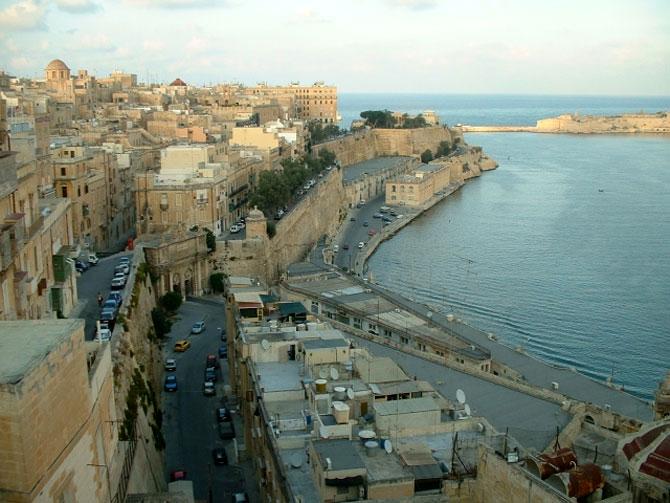 Image: City of Valletta. Photograph, courtesy: Maximilian Bühn/Wikimedia Commons

Also, Valletta in Malta, Plovdiv in Bulgaria, Salisbury in UK and Vienna in Austria have been ranked ahead of Chennai and Toronto.
"Chennai has long been seen as a stepping-stone to other parts of India. But with the opening of the Chennai Metro Rail, the capital of Tamil Nadu plans to raise its profile. If nothing else, fast and frequent air-conditioned trains will transform the experience of exploring this humid metropolis," the guide says in its brief profile of the city.
"And there's plenty to see: statue-covered Dravidian temples, fascinating museums, British-era fortifications and churches, a 3km-long beach, and India's second-largest movie industry, 'Kollywood'," it states.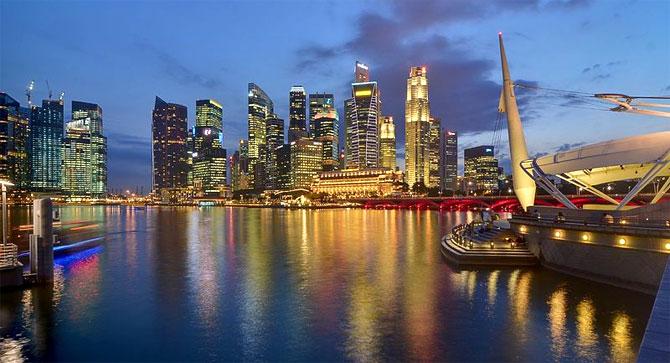 Image:Skyline of the

Central Business District

of Singapore at dusk. Photograph, courtesy: Nicolas Lannuzel/Wikimedia Commons.
Lonely Planet's list of top 10 countries to visit is topped by Singapore with Namibia and Lithuania occupying the second and the third spot respectively.
Nicaragua, Ireland, Republic of Congo, Serbia, the Philippines, St Lucia and Morocco complete the list of top 10 countries.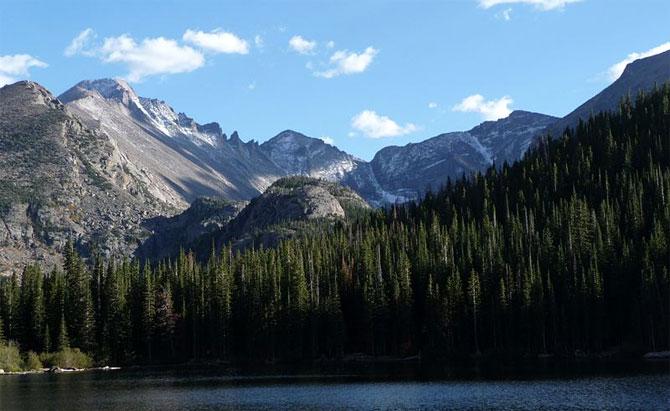 Image: Rocky Mountain National Park. Photograph, courtesy: Daniel Mayer/Wikimedia Commons.
In the category of world's best regions, which was topped by Sikkim last year, Turkey's Gallipoli region has emerged as the best destination followed by US' Rocky Mountain National Park and Belize's Toledo region.
To compile the annual top 10 list, Lonely Planet asked its worldwide staff, contributors and authors for their well-known and lesser-known recommendations, and spots that have something special to offer in 2015.
"I'm excited by this year's list of cities. There's a good mix of obvious places to visit and less-obvious ones," said Tom Hall, Lonely Planet's digital editorial director.