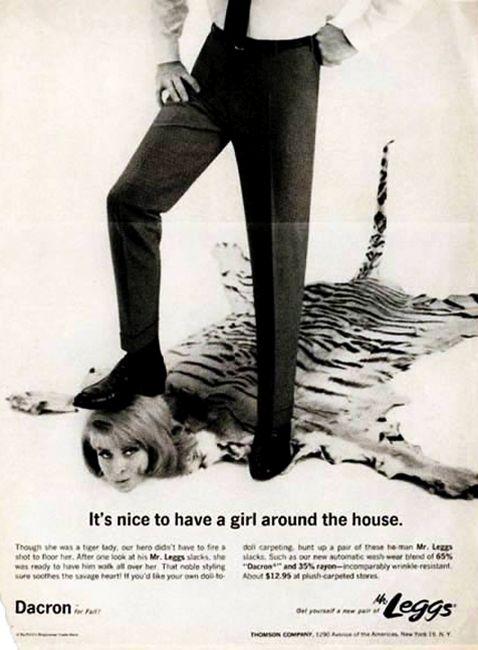 Leggs ad from the 70s.
These may invoke extreme reactions today but half a century back advertisers got away with such outrageous ads.
Here are eight shockingly offensive ads from the US featuring some major brands.
---
Camel cigarettes (1940s)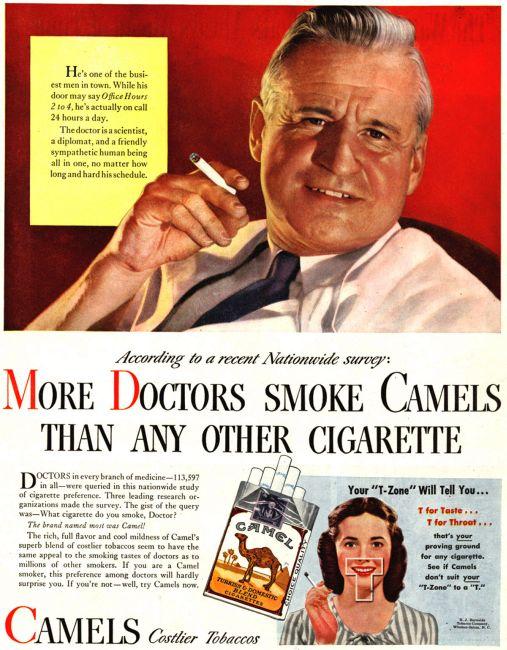 There were many ads from Camel in this era that even promoted benefits of smoking.
---
7 Up (1950s)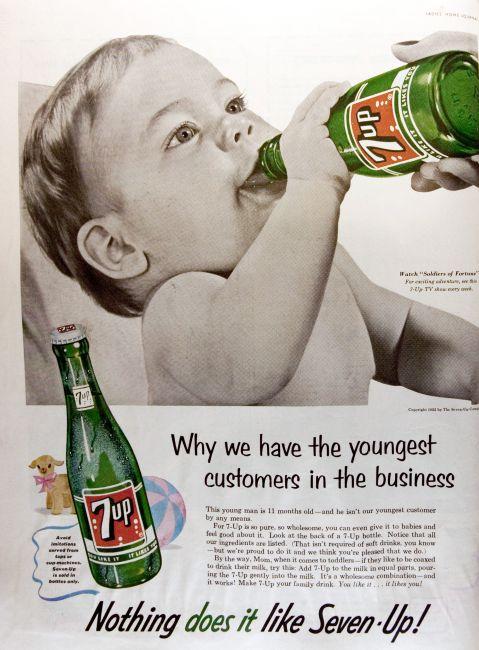 This ad encouraged moms to give 7up to young ones. It even suggested mixing the soft drink with milk in equal parts.
---
Drummond (1950s)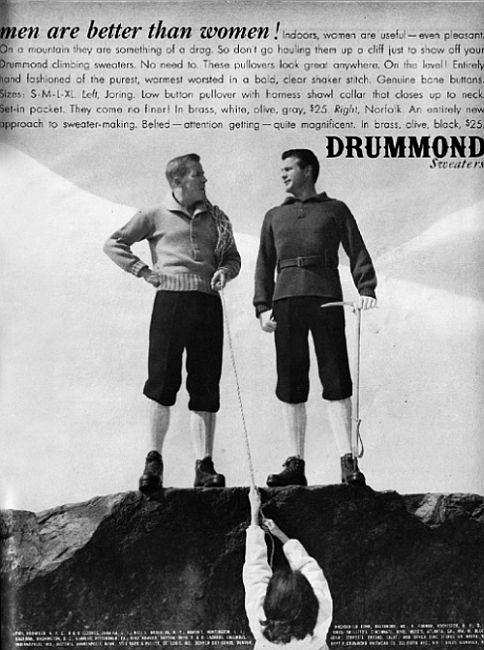 If you read the context of this ad, you will wonder if it was even necessary to mention the word 'women' here.
---
Tipalet (1960s)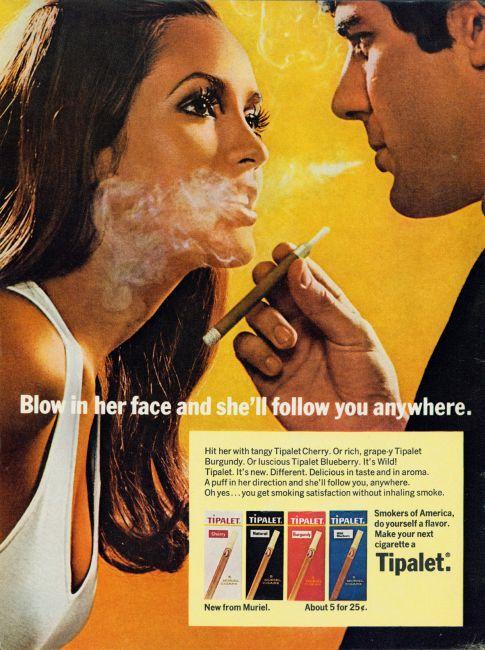 Not sure if smoking made women chase you back then; today it will definitely make them run in the opposite direction if you do what's prescribed here.
---
Marlboro (1950s)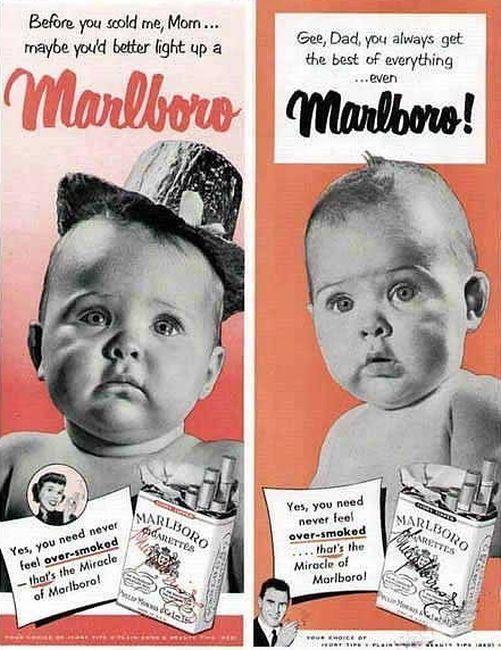 Cigarette ad that targets children and conveys to them that smoking is not bad.
---
Van Heusen (1960s)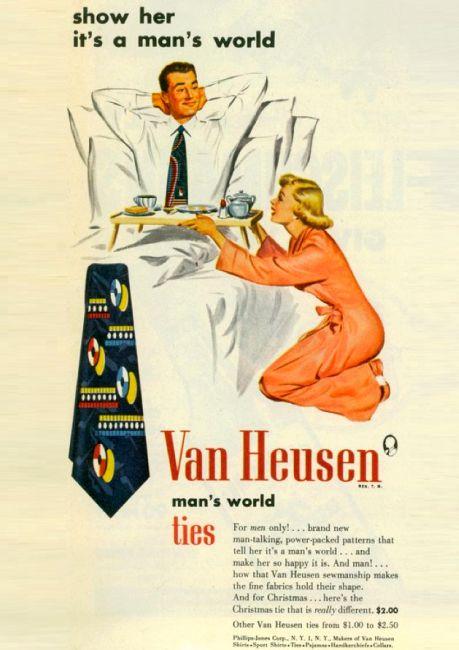 A tie that conveys to women that it's a man's world and it delights them, according to the advertisers
---
Kenwood (1960s)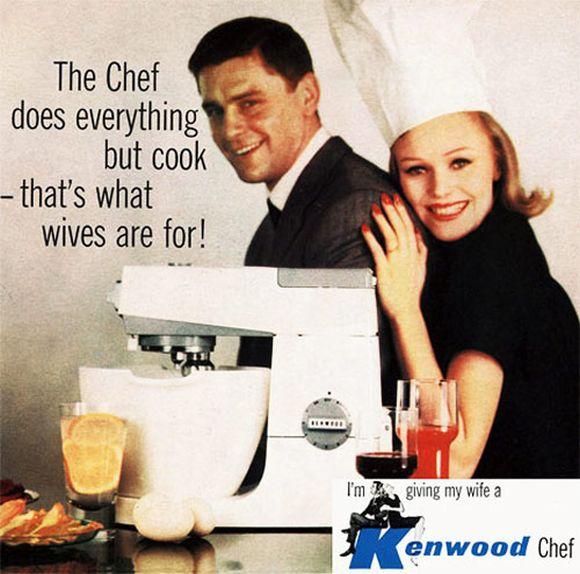 If you thought women were only oppressed in India...