Two IIM-A, alumni start a company delivering healthy food at the click of a mouse after Robin Uthappa made a request for a nutritional plan.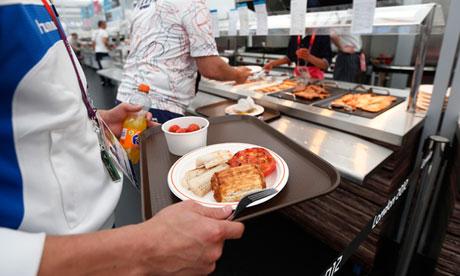 Image: To cater to health conscious clients, a lot of entrepreneurs are looking at launching low calorie food to their clients. Suzanne Plunkett/Reuters
Tapan Kumar Das and Ryan Fernando (see left) were running a nutrition clinic, Qua Nutrition, in Bengaluru when one of their clients, cricketer Robin Uthappa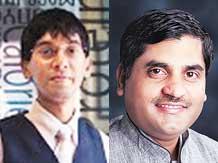 , asked them to provide food based on a nutrition plan.
This challenge prompted Das, former vice-president (finance) of e-retailer Flipkart (2010-2011), and Fernando to launch iTiffin in September 2013.
Uthappa, who has played 38 One-Day Internationals for India and is the son of Venu Uthappa, a hockey referee from Coorg, is a fitness fanatic. As a client of Qua Nutrition, Uthappa managed to shed 20 kg in six months by following a strict diet.
This success inspired Das and Fernando to take nutrition to the doorstep of their clients. Fernando had some experience in the nutrition segment.
Another investor, who did not want to be named, said: "The iTiffin team represents a unique combination of management, nutrition, information technology and chefs. It serves balanced meals."
He added there was a huge market for this and iTiffin, a pioneer, would have an edge over other players, with its strong research and development team.
The challenge, however, would be the central management. "Delivering meals at a longer distance would be time consuming. Setting up distribution networks would help run operations smoothly."
A menu for success
A regular iTiffin meal - for lunch, dinner or midnight snack - comprises rice, roti, daal, subzi, salad and a sweet. It serves those undergoing a diet regime or fighting diabetes or even children whose parents what them to have a healthy diet.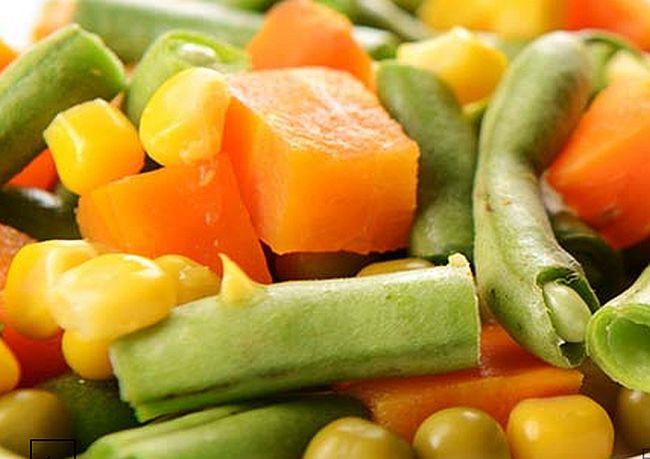 Image: Office goers thesedays are increasingly adopting healthy diet plans inorder to keep a check on weight. Photograph: Courtesy, iTiffin.
The menu has north or south Indian cuisine as well as continental food. Both vegetarian and non-vegetarians are catered to by ordering through the iTiffin website on a monthly subscription.
Weekly prices range between Rs 500 and Rs 3,000, depending on the cuisine and nutritional needs of the customer.
On its board, iTiffin has 15 nutritionists. "We also have a tie-up with the University of Mysore to chart a healthy menu," said Das.
Bengaluru-based entrepreneur Malini Deekshit has been a patron of iTiffin for nearly a year.Googling for a daily food service, she found iTiffin,
"Their pricing is okay and they are very efficient. They are always on time," she said, adding the healthy brown rice on the menu was her favourite.
The road so far
From a family of teachers in Odisha, Das - the chief executive officer of iTiffin - moved to Bengaluru to start YLG, a salon and spa.
"I was the only commerce student in a house full of science graduates," said Das, a chartered accountant. "But I finally made my dream to be an entrepreneur a success."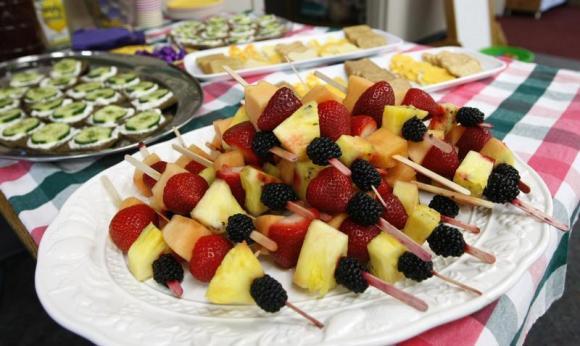 Image: Low calorie meal providers are increasingly looking at making their menus interesting and palatable. Photograph: Reuters
With a Masters in food biotechnology and biochemistry, Das has a decade's experience in marketing, finance and in developing health entities.
While Das and Fernando invested Rs 10 lakh, Uthappa, an international cricketer, put in Rs 1.5 crore.
Claiming to be a pioneer, iTiffin now has a 3,000 sqft kitchen and its own supply chain.
Innovation masala
But there are challenges aplenty, the most important being retaining customers beyond 180 days.
"Everyone knows how important a healthy diet is but few are willing to make it a habit," said Das. "So, we must provide variety to cater to their palates as well."
Variety poses challenges of its own - standardisation.
"Providing variety and quailty is a challenge," said Das, "As is maintaining consistency."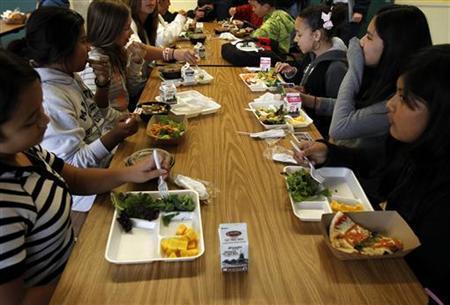 Image: Globally, be it schools, offices or individual households, all are looking at adapting to healthier eating habits. Photograph: Reuters
Recently, iTiffin launched unique meal packages for corporate employees. Keeping in mind their long hours and sedentary lifestyles, a study was conducted by a panel of experts to map the nutritional requirements of corporate employees.
The vegetarian meal, delivered to the patron's office, balances carbohydrates with protein. Everything is cooked in olive oil, and adds to just 550 kilo-calories (k-cal), allowing the patron to stay well within 2,220 k-cal a week, recommended for men.
More on the plate
Now, iTiffin supplies about 50,000 meals a month in Bengalaru.
About 60 employees work at its kitchen in Whitefield. Das said the business has a 50 per cent gross margin.
In its first year, iTiffin had crossed the milestone of 100,000 meals, catered to 5,000 customers and had an average customer retention period of 60 days.
Over the next six to 12 months, iTiffin wants to touch 100,000 meals a month and expand its presence to 20 cities. As it expands, the number of employees is likely to go up to 200.
Besides own growth, iTiffin also plans to collaborate with others, and open franchisees.
The company is aiming at an annual turnover of Rs 30-50 crore, from the current Rs 3 crore. Das said to expand operations, iTiffin plans to raise $5-6 million of venture capital.
Beyond serving meals, the company wants to educate users in healthy diets and living.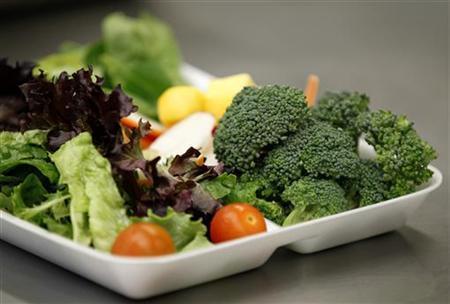 Image: In India, there are many "internet only" food companies that operate through mobile apps or portals. Photograph: Reuters
Fact box
Area of business: Bengalaru
Founded: 2013
Funding: Tapan Das and Ryan Fernando invested Rs 10 lakh and cricketer Robin Uthappa put in Rs 1.5 crore
Total customer base: 50,000 meals a month
Revenue: Rs 3 crore
Expert Take
More and more Indian families need two or more earning members, and home-cooked food is a rare luxury. Metropolitan cities in India are following the trend seen globally, eating out or ordering food home.
The food and catering industry is more than $20 billion in size but largely unorganised. Home delivery is its largest segment, growing 20 per cent a year.
There are many "internet only" food companies that operate through mobile apps or portals. However, a model of regimented canteen food is tough to sustain.
Most customers would be unhappy with a one-size-fits-all menu.
So, iTiffin is trying to get institutional orders - from schools, companies and hospitals. The market is very competitive and it is very difficult to differentiate from competition. Margins are tight.
To make a mark in this segment, as iTiffin has done, is credible.
Going forward, its social media presence should be of a high quality. Also, customisation of its menu would allow people to be more flexible with their plans.
The food market is ripe for disruption - iTiffin has a good chance to be the leader.
Anand Lunia is the founder of India Quotient, which invests in start-ups that deal with needs such as food and health