Besides branding, innovation and marketing the state's tourism, Lohani's job was to turn around the MP Tourism Development Corporation.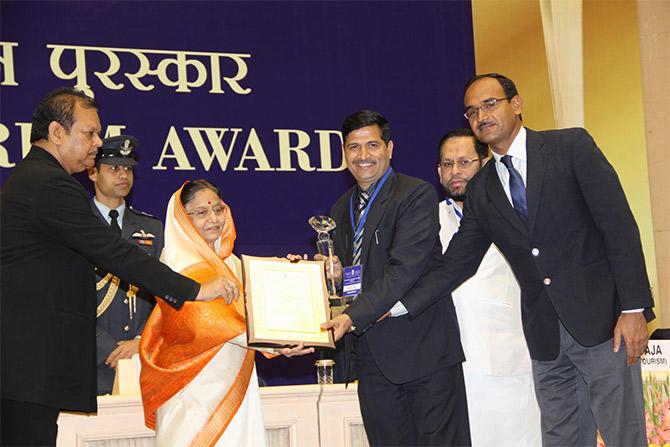 Image: Ashwani Lohani receives National Tourism Award for Rewari Steam Shed from former President Pratibha Patil.
Ashwani Lohani's plush cabin in the MP Tourism Development Corporation headquarters is crowded with people waiting to congratulate him.

The former ITDC boss, who is credited with putting Madhya Pradesh on the tourist map, is set to head Air India.
The Hindustan ka dil campaign created by Ogilvy & Mather propelled Madhya Pradesh into the top tourist destinations in India.
The TV commercial, simple yet attention-grabbing, was conceptualised in the new MP Tourism Development Corporation building constructed during Lohani's tenure.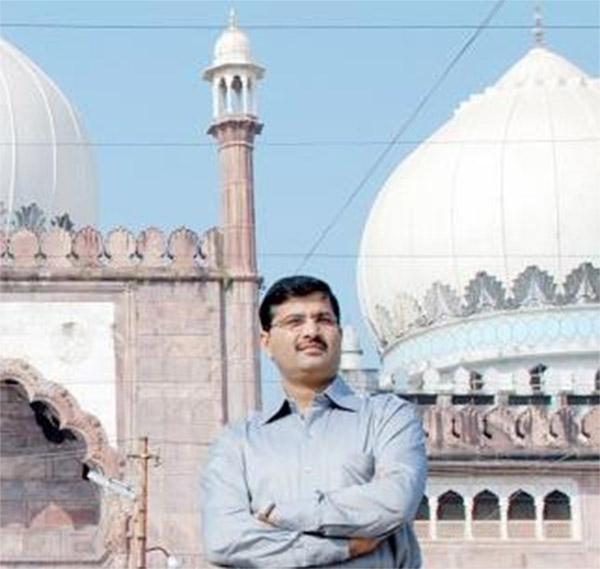 Lohani has many firsts to his credit. "Shan-e-Bhopal, the world's first broad gauge rail coach restaurant, provides the finest dining experience in the city," says a colleague of Lohani's.
An engineer by training, Lohani was the MP Tourism Development Corporation's managing director thrice.

"He developed unknown destinations like Oon in Khargone and Parasali in Mandsaur," the colleague adds. "Or small towns like Datia, Khalghat and Maihar. Ecotourism, water sports and adventure tourism were all remarkable achievements."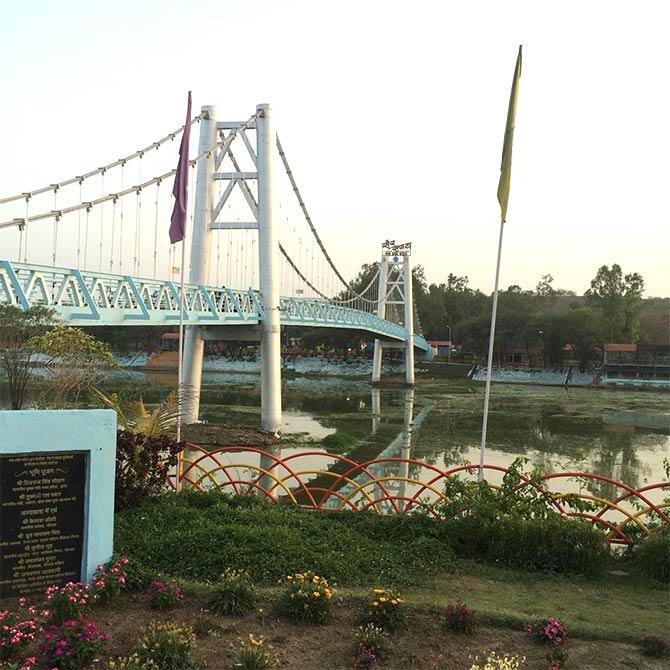 Cruise boats in Bhopal's upper lake and Tawa dam reservoir, the Bhopal Carnival, and the Brahman Tourism Utsav are other Lohani innovations.
The Bhopal Carnival, on the lines of the Goa Carnival, has a competition for the biggest braggart and winners receive handsome prizes. Char Bait, a forgotten poetry genre, was revived. As were street chess competitions.
A survey by state tourism ministry showed there were 726 forts, palaces, fortresses and other buildings available for heritage tourism in the Madhya Pradesh. Of these, 275 palaces were in private hands.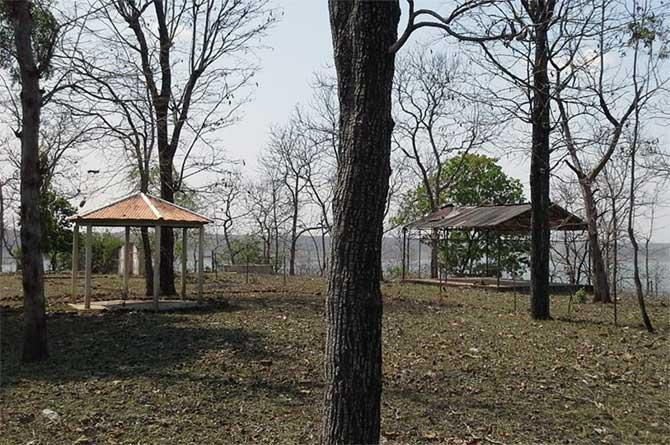 Lohani organised a buyer-seller meeting in July 2008 for erstwhile royal families to put up their properties for tourism.
"The event was Lohani's brainchild," says Rajesh Gupta, till recently director for tourism promotion. Organised in the Durbar Hall of the Jehannuma Heritage Hotel in Bhopal, many properties were put up for development.
"He made efforts to rope in private airlines to fly small aircraft to Indore, Bhopal, Jabalpur, Gwalior, Khajuraho, Kanha Kisli, Bandhavgarh and Satna. The state government subsidises these operations," Gupta adds.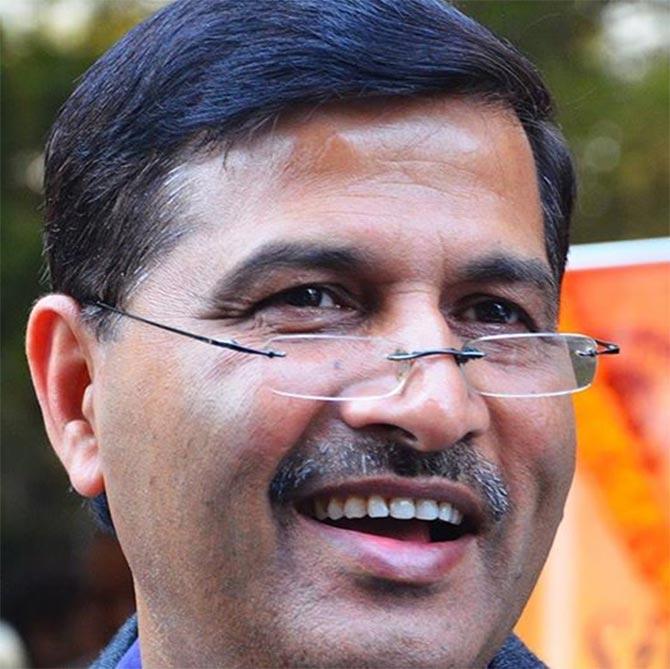 Besides branding, innovation and marketing the state's tourism, Lohani's job was to turn around the MP Tourism Development Corporation.

The corporation now has budget of more than Rs 100 crore. Budgetary provisions for the corporation went up from Rs 32.76 crore (Rs 327.6 million) in 2005-06 to Rs 224.30 crore (Rs 2.24 billion) in 2014-15.
"Lohani is a hard worker and good officer. There is no doubt about it. But I must also bear in mind that the Bharatiya Janata Party government enhanced budgetary allocations and paved the way for sustainable tourism in the state," says Yashodhara Raje Scindia, who was tourism minister during his tenure.