The most encouraging thing is that savings and investment rates are still high, notes T N Ninan.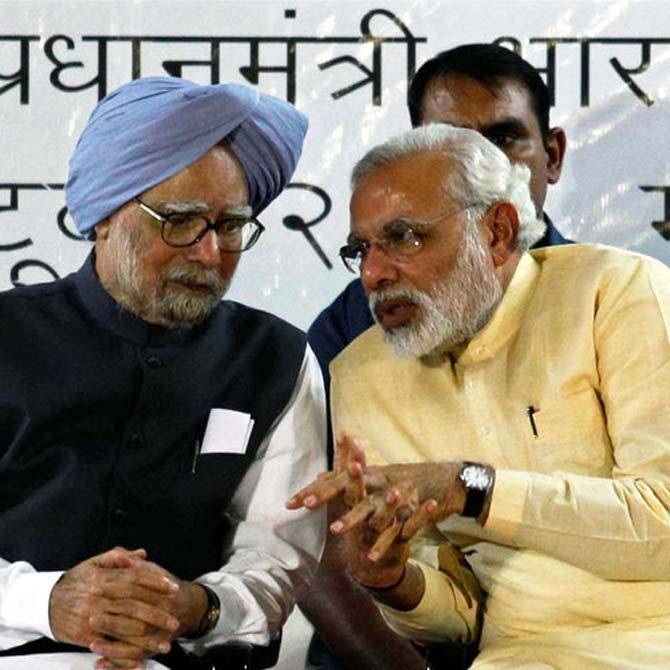 Image: Former Prime Minister Manmohan Singh with Prime Minister Narendra Modi. Photograph: Reuters
The wonders that statisticians can perform! Now that key numbers for the economy have been revised, the Manmohan Singh government can justifiably claim that it did not leave the economy in an almighty mess, with (as it seemed until Thursday) the only two-year period in recent times when gross domestic product (GDP) growth was less than five per cent.
Indeed it can claim that the economy was already on the mend before it handed over charge to Mr Modi, since growth had recovered from 4.9 per cent in 2012-13 to 6.6 per cent in 2013-14.
Then, if you take the changed definition of GDP (falling in line with that used internationally), the last government can take credit for growth in those two years that shows up at 5.1 per cent and 6.9 per cent - or an average of six per cent.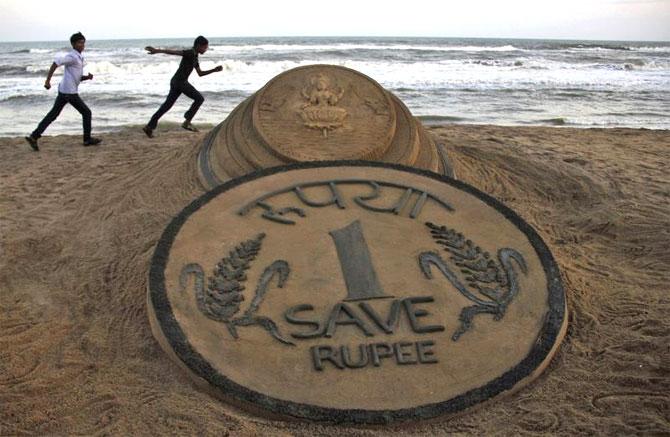 Image: Savings and investment rates are still high. Photograph: Reuters
Even by the old definition of GDP (now renamed GVA, for gross value added), growth during the six years that began with the financial crisis of 2008 would have averaged seven per cent.
By the new definition, it may well have been higher.

That's what would have been called a Tiger rate of growth in the last century, and is not bad at all in the difficult and turbulent global environment of the last few years.
Certainly, it is one of the best in the world for the period. The country would be doing very well if it managed to repeat that growth rate over the next six years.
That raises the question, what are the prospects? The most encouraging thing is that savings and investment rates are still high, even though not as high as at the height of the boom period in the middle of the last decade.
If the history of the recent past (when investment in power, gas and road projects produced little or no additional output) can be avoided, then savings and investment rates that remain comfortably above 30 per cent should be able to underwrite sustained economic growth of seven per cent; somewhat less if the global environment turns hostile to exports and the growth engine has to be entirely domestic.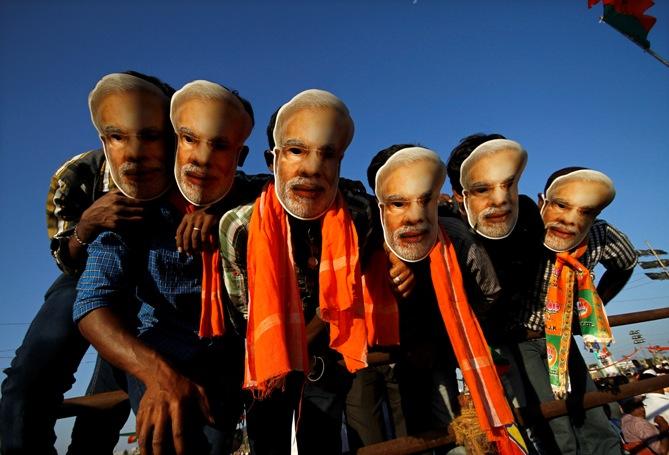 Image: Modi government has been gaining steam, after a slow start.
Photograph: Reuters
It helps that the Modi government has been gaining steam, after a slow start. The repeated promises of meeting the fiscal deficit target are reassuring since the Budget is now close at hand.
At least some kinds of tax terrorism (those affecting foreigners) are being buried; domestic victims will have to wait a bit longer, it seems.

Meanwhile, inflation rates have dropped, and the current account deficit might well disappear because of low oil prices. So the stability factors for the economy have rarely looked better.
For future budgeting, the subsidy bill is being tackled with a determined push to eliminate waste and replace product price subsidies with direct cash transfers - cooking gas now, fertiliser and perhaps even foodgrain next. Price control has been lifted on diesel. The money saved could fuel public investment.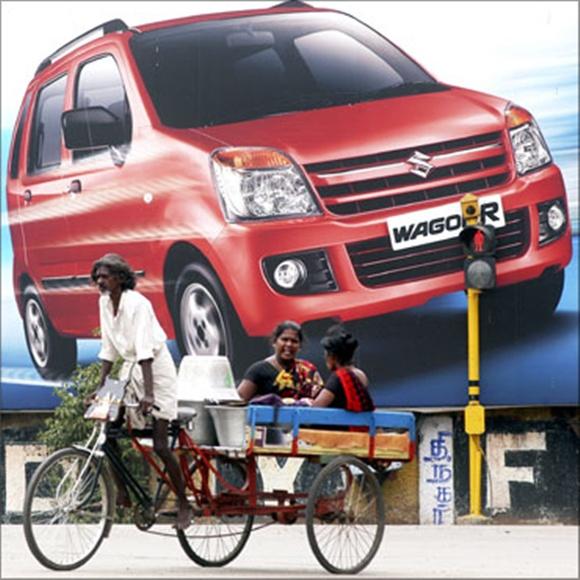 Image: Public investment will be additional growth fuel. Photograph: Reuters
That brings up the issue of accelerating growth. Here, the cobwebs around policy making are getting cleared. Foreign investment has been opened up in a couple of sectors, and (for good or ill) the environment roadblocks in the way of projects are being lowered if not removed.
Divestment has finally got under way, and the spectrum auction will happen soon, even if not in the best way possible. Private investment may start if the high stock prices encourage companies to raise fresh capital - as some (Tata Motors, for instance) have started doing.
Once serious investment starts in rail and road projects, as is apparently intended, public investment will be additional growth fuel.
While it remains true that the quarterly corporate numbers are not very encouraging, and the news from the banking sector positively discouraging, it could well be that achche din may indeed be coming.