Ferrari first entered India in 2011 partnering Shreyans Group led by Ashish Chordia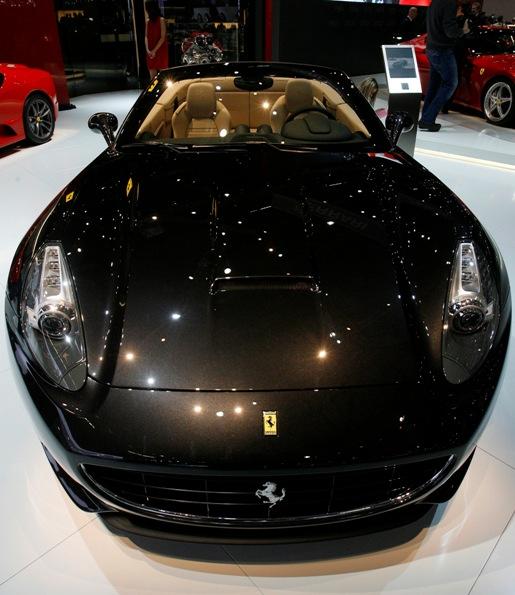 Image: A Ferrari California is displayed during the first media day of the 79th Geneva Car Show at the Palexpo in Geneva. Photograph: Arnd Wiegmann /Reuters
Italian super car maker Ferrari on Wednesday made a return to India with the launch of the California T, a two-seater convertible, priced at Rs 3.45 crore (ex-showroom, Mumbai).
Powered by a 3.9-litre, V8 direct injection engine, which develops peak power of 553ps, the California T can attain a top speed of 315 km per hour. It can race up to 100 kmph speed in 3.6 seconds.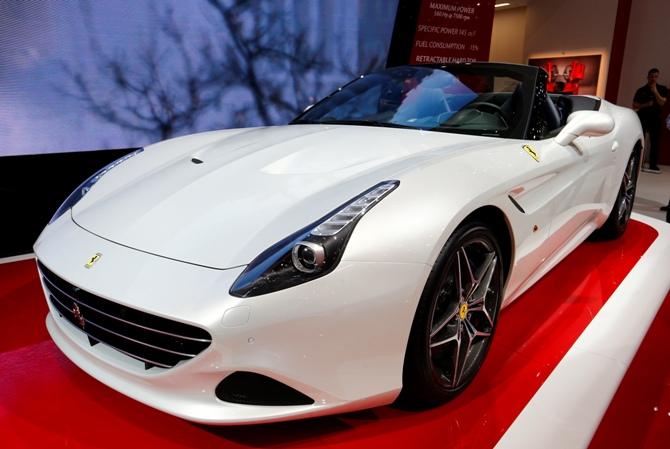 Image: Ferrari California T. Photograph: Arnd Wiegmann/Reuters

The California T, which has a F1-inspired dual clutch with seven gears' system with one reverse gear, is one of the rare models having front engine configuration.
The car can run 100 km for every 10.5 litres of 98 octane petrol.
Along side the convertible, which is also the cheapest from the Italian brand, Ferrari also commercially launched four other models -- 488GTB, 458 Spider, 458 Speciale and F12 Berlinetta -- priced in the range of Rs 3.99-4.87 crore.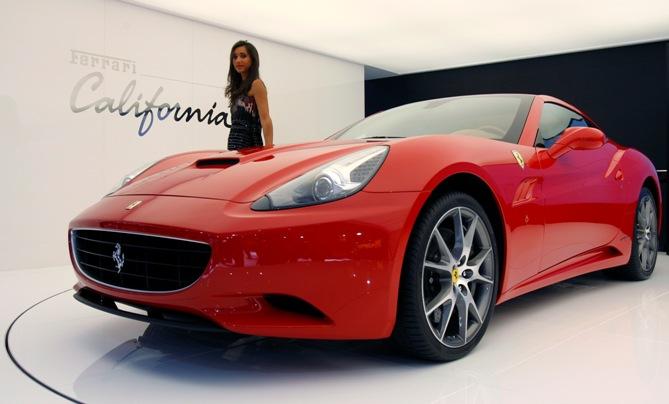 Image: A model poses near a Ferrari California car. Photograph: Jacky Naegelen/Reuters
Ferrari's two authorised dealers in Mumbai and Delhi, who are in the process of setting up showrooms whilst accepting bookings, have been contacting potential buyers individually.
Ferrari's quota for India has been sold out for the year with the dealers now accepting bookings for 2016.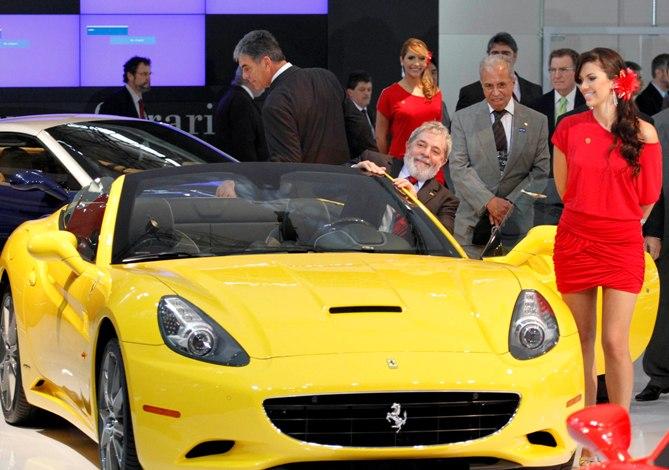 Image: This file photo shows Brazil's former President Luiz Inacio Lula da Silva entering a Ferrari California car. Photograph: Nacho Doce/Reuters
The Italian company refused to divulge sales details for the Indian market.
Ferrari first entered India in 2011 partnering Shreyans Group led by Ashish Chordia, who became its sole distributor.
But just three years into the tie-up, complaints from high-profile customers, including Raymond Group Chairman Gautam Singhania, on shoddy after sales service, Ferrari terminated this contract.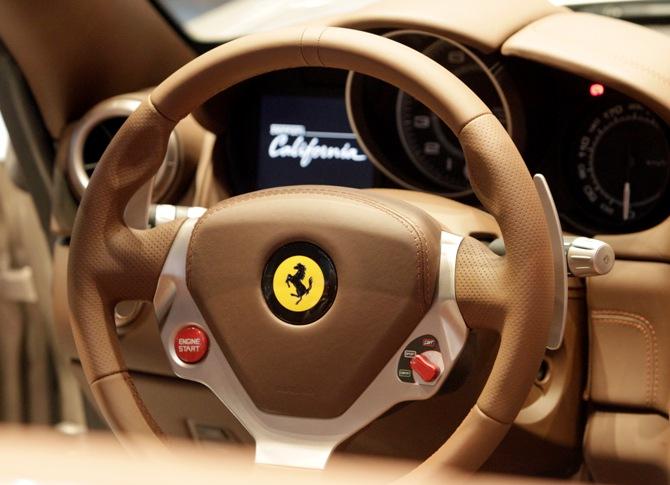 Image: The dashboard of Ferrari California car is displayed at an exhibition. Photograph: Denis Balibouse/Reuters.
According rough estimates there are between 50 and 80 Ferraris running on Indian roads, many of which are privately imported by buyers themselves.
Cricketer Sachin Tendulkar was one of the owners of a Ferrari Modena 360.
He later sold his car to a Surat-based real estate businessman.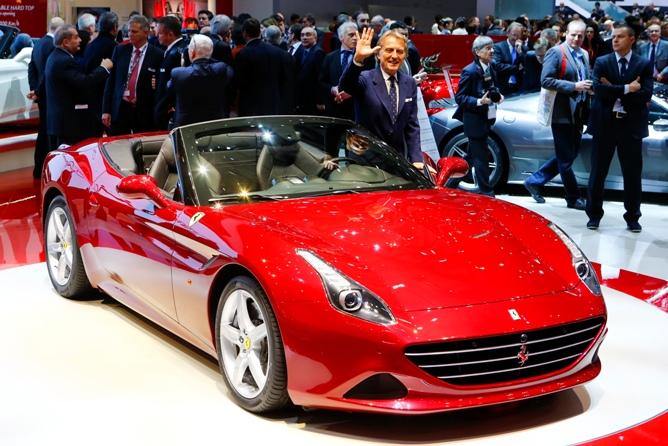 Image: Ferrari CEO Luca Cordero di Montezemolo poses next to Ferrari California T during the media day ahead of the 84th Geneva Motor Show at the Palexpo Arena in Geneva. Photograph: Arnd Wiegmann/Reuters.
Though demand for mass segment passenger cars in India took a beating last year ultra-luxury cars have hardly seen much slowdown.
Fiat's other luxury brand Maserati also made its way into the country last month.
Ford clearing decks to bring its sport car brand Mustang to India.