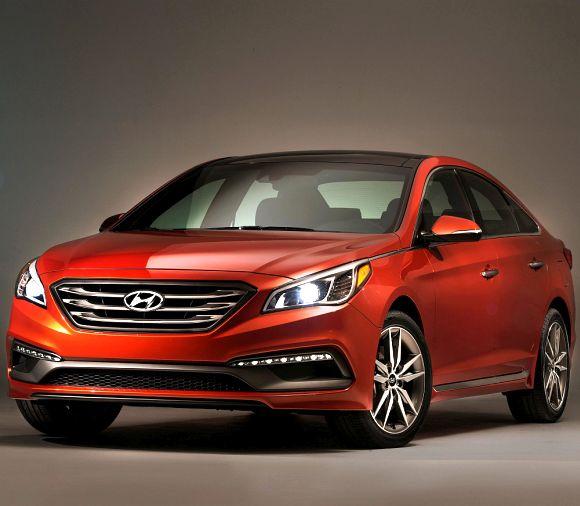 Photograph: Kind Courtesy, Hyundai
Hyundai in India has seen most of its success from small and entry-level sedans such as the i10 and the Hyundai Verna.
Their strength lies in providing a well endowed feature set with their cars while retaining relevant price points to entice the buyers in that particular segment.
While towards the top, Hyundai faces stiff competition selling cars like the Sonata and the SantaFe and have their offerings overshadowed by premium compact cars like the A3 sedan and the Mercedes-Benz A-Class.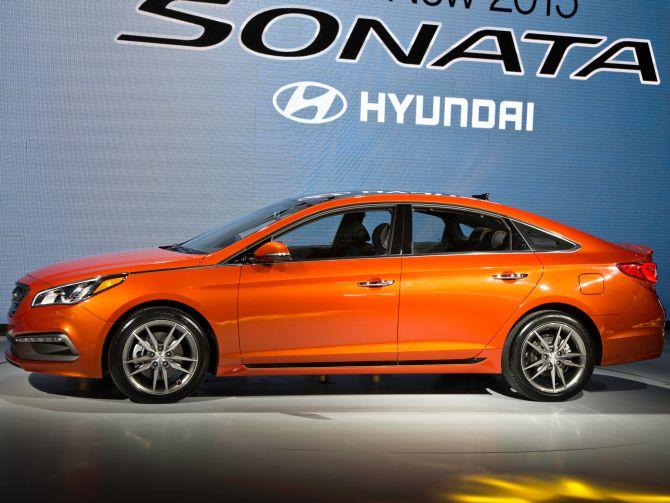 Photograph: Kind Courtesy, Hyundai
But when comparing value and features that are at offer, Hyundai still delivers oomph.
The Sonata for instance, is the segment leader when it comes to power, producing close to 200bhp from a 2.4-litre 4-cylinder GDi Engine with Variable Valve Timing.
There is more too. Where other luxury carmakers skimp this segment in features on the cars, reserving their premium features for a segment higher, Hyundai doesn't shy away from providing the maximum possible creature comforts here too.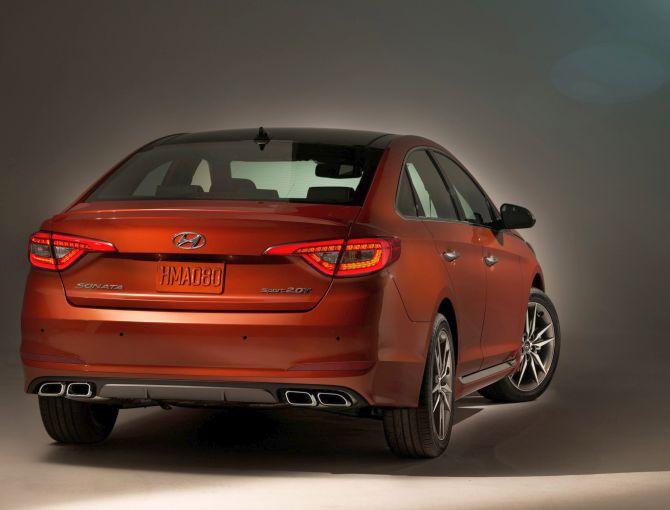 Photograph: Kind Courtesy, Hyundai
The Sonata comes long list of goodies that range from heated and ventilated seats, Paddle shifters, 6-airbags, Adaptive dampers, rear centre-armrest controls and many more.
While Hyundai India is currently working on strengthening the branding for their higher end cars, the Malaysian market is soon to receive and update/facelift for the internationally popular Sonata model, and the update would trickle to Indian shores in due time.
While the update won't generally be very different from the current 2015 international model in aesthetics, it is said to be based on a completely new platform - 35mm longer and 30mm wider than the current model, the interiors would offer more room as compared to the current model.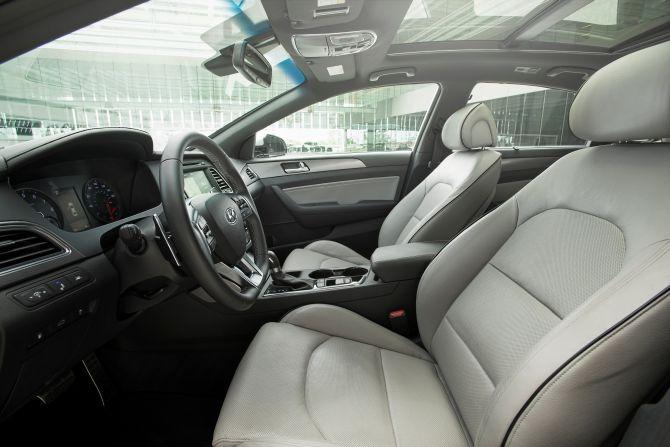 Photograph: Kind Courtesy, Hyundai
While the engine options for the Malaysian car is yet to be disclosed, the international engine line-up includes two direct-injection petrol engines displacing 1.6-litre and 2.0-litre mated to 6-speed automatic and manual gearboxes.
The new Sonata would feature Hyundai's updated fluidic design language, sporting a front end similar to the recently updated i20 with updated DRLs.
At the rear, the tail lamp cluster would sport LED lights. The biggest gripe about the Sonata is its lack of a diesel power plant making it a lackluster option amongst the diesel-loving Indian buyers.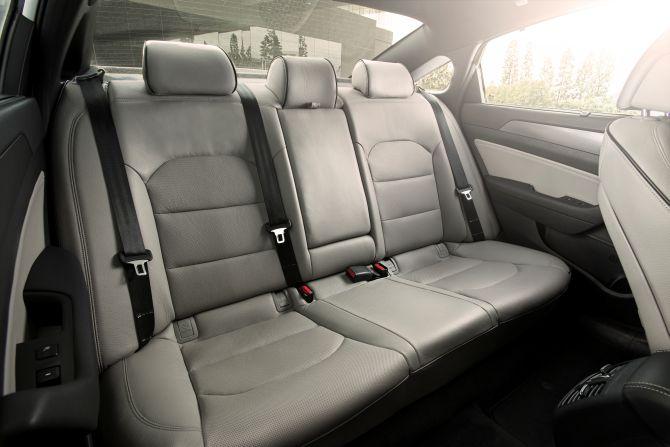 Photograph: Kind Courtesy, Hyundai
With recent developments in crude oil prices, the different between petrol and diesel prices has closed in to quite an extent.
And with petrol cars being more fun to drive, involving and easier to maintain as compared to a diesel, who knows, the new Sonata might emerge as a strong contender in its segment when it gets introduced to the Indian market.
Powered by


Autoportal.com is a unique attempt to bring together a comprehensive platform to watch, learn and explore about the car industry from the well researched and updated content.