Piramal Fund Management has emerged as the largest lender to real estate developers at a time when the sector is facing severe slowdown.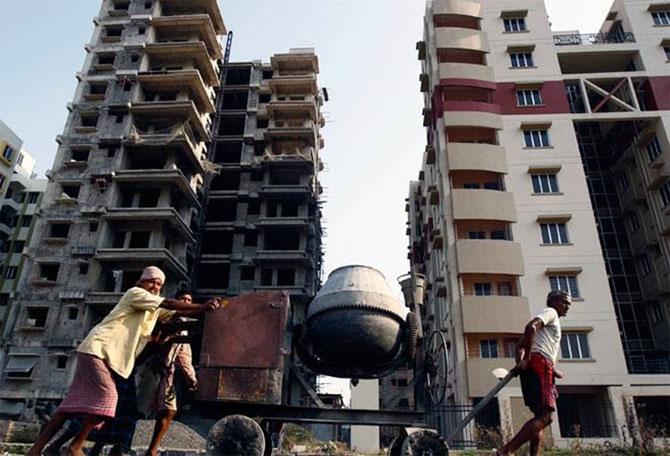 Three months after announcing it would give lines of credit worth Rs 15,000 crore (Rs 150 billion) to property developers, the Ajay Piramal-promoted Piramal Fund Management has done 35 per cent of its total disbursals.
Piramal disburses Rs 1,500 crore (Rs 15 billion) per month. It has emerged as the largest lender to real estate developers at a time when the sector is facing severe slowdown.
In March, it said it would give out lines of credit to developers like commercial banks so that developers could use pre-sanctioned credit limits for different purposes. The minimum credit limit would be Rs 1,000 crore.
"As announced, we have given letters of credit to eight developers in Mumbai, Bengaluru, Chennai, and the National Capital Region, among other cities. The total lines sanctioned was Rs 15,000 crore," said Khushru Jijina, managing director, Piramal Fund Management, in an interview with Business Standard.
Piramal Fund Management has given letters to the Wadhwa Group led by Vijay Wadhwa, the Omkar group and the Subhod Runwal group in Mumbai, Jijina said.
However he refused to divulge the names of developers in other cities.
"Developers have used the money for buying land, construction and refinancing old loans. The concept has played out very well in Mumbai," he said.
Jijina said they gave equity financing at 22 per cent for land buying, and construction finance at 12 to 14 per cent.
"We saw that developers who got lines from us are pro-actively looking to buy land parcels as they have confidence that they have funding readily available," he said.
Navin Makhija, managing director, Wadhwa group, said credit lines helped the group to buy land parcels in Mumbai and its suburbs. "When you go out to buy land, it (line of credit) gives you confidence."
Jijina said after the success of the programme, they are looking to launch the second phase in the next couple of months with similar corpus of funds.
Jijina said they are looking to launch lease rental discounting facilities to developers in six to nine months.
Lease rent discounting, or LRD, as they are popularly known, developers avail loans from banks by discounting their future rent receivables.
"Developers are recognising that we can write big cheques, sanction facilities fast, and have a good understanding of markets and our rates are competitive," said Jijina.