One way to bring down the cost is selling off old furniture.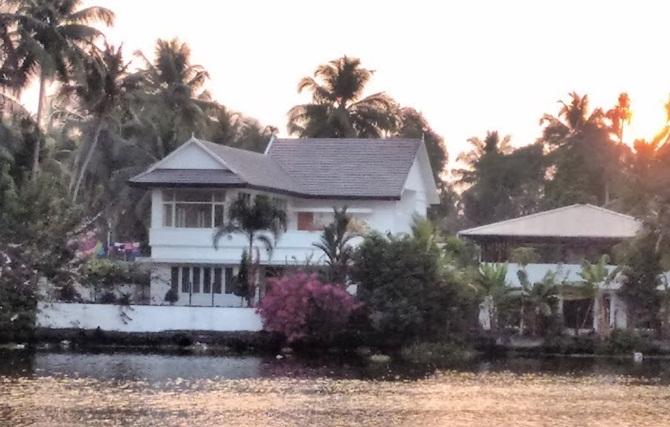 After relocating four times in the past four years, Devendra Warghiya is now methodical about shifting houses.
"Before you leave the currently occupied property, ensure you have signed and registered the rental agreement with the new house owner. In the initial days, you will need this piece of paper for almost everything from changing a bank branch to mobile and gas connections," says Warghiya.
The next important job is getting the right packers and movers.
When relocating to another city, he suggests one should not look for a company that offers the cheapest rate. Opt for a reputed one even if it means paying higher prices.
Today, people don't mind shifting cities for better career opportunities.
Companies are more flexible and allow employees to change offices if they have to follow their spouse to another location. And, most relocate during the months of May and June when children finish school.
But, changing of addresses comes with its own challenges.
Packers and movers
Individuals who have relocated suggest opting for reputed movers and packers because these companies have higher quality packaging that ensures safety of goods.
They are also transparent and upfront about charges.
Charges: Other than paying for a new house and children's admission, the biggest cost in relocating is transporting all the items from the existing home to a new one.
When changing cities, out of the total cost you pay, transportation is the biggest - 60-70 per cent.
Packing is 20-25 per cent and the rest is labour cost for loading and unloading items and reassembling and setting up furniture and appliances.
But when you are shifting within the city, transportation forms at least 80 per cent of the cost.
"As the items reach destinations within an hour, most don't opt for robust packaging unless there's a fragile item that needs special care," says Anand Agarwal, chief executive officer and founder of EZMove.
According to Agarwal, the average cost of shifting within a city is Rs 6,000 and intercity is Rs 35,000.
The charges for packers and movers depend on the volume and distance. Volume is determined by the cartons used.
This cost does not include insurance, as it's optional. If shifting cities, insurance cover makes sense as it can also cover you for damages caused due to mishandling.
You have an option to choose between an insurance policy that pays for your goods if the vehicle meets with an accident or a comprehensive one.
One should ideally opt for the latter, as it covers all kind of damages. The premium for comprehensive cover is 3.5-4.5 per cent of the value of the items.
"One should diligently fill in the correct value of the items, which many don't do either to bring the insurance cost down or due to ignorance. Wrong value can impact claims," says Deepu Chandran, CEO at Pikkol, a start-up in the packers and movers space.
Cutting cost: One way to bring down the cost is selling off old furniture.
"At times, the transportation cost for an old steel or iron cabinet can be five-six times the value it would fetch in the used market," says Agarwal. If you have limited items to shift, some packers and movers give an option of clubbing the transportation with another consignment.
This way, you don't have to book an entire truck to transport a few items.
"But, it takes longer to deliver such consignments. Say, if Delhi-Mumbai transportation time is four days, going for the cheaper option can take 10-12 days," says Aakanksha Bhargava, chairman and CEO of P M Relocations.
Start-ups such as Pikkol also offer dynamic pricing.
If a person chooses to have goods delivered on a weekday rather than on a weekend, he is offered lower costs.
"The busiest day for packers and movers is the last Saturday of a month, and booking on this day can be expensive," says Chandran.
Should you take your car?
Packers and movers also help you with transferring your car from one city to another in a trailer.
The transportation cost for a sports utility vehicle between Bengaluru and Delhi, for example, is Rs 18,000-Rs 20,000.
Small cars can be transferred for Rs 10,000- Rs 13,000 on the same route.
The challenge is getting the car registered with the regional transport office (RTO) in the new city.
As the process is cumbersome, and varies from state to state, many prefer to sell their car if it is older than five years.
The transfer procedure can vary if the car has an ongoing loan.

There can be additional duties (entry tax and service tax) if your car is two to three years old.
States like Maharashtra charge octroi tax. The biggest expense while transferring is the lifetime road tax, which comes to seven to eight per cent of a vehicle's invoice cost for newer cars.
For old vehicles, RTOs also consider depreciation.
Other essentials
Cooking gas: If you have a piped gas connection, you can disconnect it permanently or temporarily.
The cost for temporary disconnection is Rs 150. One has to pay Rs 200 for a reconnection. After clearing the dues, send a written request to Mahanagar Gas' customer care office.
If you want to apply for a fresh connection in your new residence, the amount is Rs 6,500.
This includes non-refundable application fee of Rs 750. The rest is a refundable security deposit.
For transferring your gas cylinder, go to your distributor with the original subscription voucher and submit the regulator and gas cylinder.
The distributor will give you the termination voucher and refundable deposit of Rs 1,450.
In the new city, again visit the distributor and give the termination voucher, along with proof of residence.
You will need to again pay Rs 1,450 security per cylinder and Rs 150 for the regulator.
Banking, investments and insurance: Inform your bank and card company about the change in address and request the bank to change your home branch.
You can also do this online. In this case, no documents are required.
You can also do it by visiting your branch, where you will need to show proof of residence. Changing the home branch is important because banking at other branches could attract higher fees in case of some services.
For investment and insurance, inform your institution and give them proof of address.
If the bank account number changes, update it everywhere. Warghiya says he has opted for an e-statement for everything and opted out of paper statements.
This saves him the hassle of keeping track of things, as most communications land up in his inbox.
Mobile phone and DTH: To transfer your mobile number to another state, first clear all dues.
Then go to a gallery of your mobile service provider and submit address proof and documents for verification.
It will take up to seven days for your number to be transferred to the new city. Similarly, you can transfer your Direct-To-Home connection.
The charges are Rs 300-400 and include de-installation of the existing connection and re-installation at the new premises.
SHIFTING PETS
Pets like dogs or cats can be carried by train, either in the brake-van or in the first class compartment. You will have to book a two or four-seat coupe for carrying the pet.
If you carry your pet without a proper ticket and it gets detected, you can be charged six times the luggage rate, subject to a minimum of Rs 50.
Dogs cannot be carried in sleeper class or chair car. They can be carried in an air-conditioned compartment, provided other passengers do not object.
If other passengers object, you will have to shift your dog to the brake-van and the fare will not be refunded.
If you are transporting the pet in the brake-van, the charge will be based on the weight of the dog and the distance, on the scale rate for luggage.
If travelling by flight, check if the airline allows that particular breed to be carried.
In airlines, pets can be carried only in the cargo hold, as excess baggage. You have to provide a pet container
Devendra Warghiya
V-P at a textile company
I recently shifted from Bengaluru to Mumbai. Once the house and my daughter's school was finalised, I called a well-known packer and mover.
An executive came home, surveyed and sent a quote in 24 hours. I was charged Rs 48,000. It included transporting my WagonR, 22 cartons of clothes and utensils, kitchen appliances, washing machine, refrigerator, and four pieces of furniture.
Some years earlier, when I shifted from Pune to Bengaluru, I had a bad experience with a local packer and mover, who kept giving excuses to extract more money once my goods were on the road.
I have also shifted twice within cities, most recently within Mumbai.
This was fairly straightforward. I got a local transporter, who arranged labourers and paid him Rs 4,000.
I went in the vehicle to oversee the loading and unloading.
Changing phone numbers and addresses for banking, insurance and investments is simple but time consuming.
One should do it after occupying the new house — in case the institutions want to verify the address physically.
Update your address with banks and card issuer. Else, there could be a problem when applying for a loan.