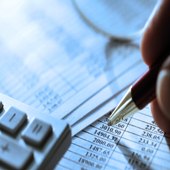 Are you always at a loss while planning your finances? Are you aware of the investment options available in the market?
How best can you plan your finances?
What are the crieria for evaluating an investment option?
Are mutual funds profitable investment options? When and how should one buy mutual funds?
In an hour-long chat on rediff.com, personal finance expert Sailesh Multani offered some valuable tips. Here is the transcript:  
Sailesh says,
 Hello & Good evening - welcome to this chat session
---
Sailesh says, 
For all those who are looking forward to recommendations on various types of mutual funds, here are my picks. In the equity fund category – HDFC Top 200 Fund, DSP BR Equity Fund and Fidelity Equity Fund. In the balanced fund category, I recommend HDFC Prudence Fund. In the ELSS category – HDFC Tax Saver and Fidelity Tax Advantage Fund
---
ali asked, LIC Jeevan Saral ka Response hai
Sailesh answers,  at 2012-01-05 16:00:42Hi, LIC Jeevan Saral is an endowment plan that combines insurance with maturity benefits. I dont recommend insurance other than Term Plan that offers higher sum assured for lower premium. You should continue with your insurance plan but going forward make it a point to buy a Term plan if you wish to insure your life. If you want to grow your money then consider investing in equity funds.
---
kk asked, please tell me the yes bank is giving 7 % for savings account while other bank gives 4% ,is it advisable to go for yes bank for savings
Sailesh answers, Hi, 7% is certainly better than 4% but that alone should not be the driving decision to open a bank account or change an existing one. If its a new account then you may consider opening an account with one of these banks. But if you want to change your bank account, then it may involve a lot of hassles like changing your bank account at various places e.g. SIPs, ECS, Credit cards. Also people prefer banks that are at convenient location. All these factors should be taken into consideration while opening a bank account. Not to forget the fact that the bank must be fundamentally and financially sound
---
hari asked, AFTER EXEMPTION AS PER 80C IS UTILIZED, CURRENT BANK FD IS BETTER OR PPF.
Sailesh answers, hi, PPF is better than anyother bank deposit becauses PPF offers 8.60% interest which is tax free. Please keep in mind that you can invest only Rs 1 lakh in each PPF account. Also the maturity period of PPF is 15 years.
---
Deepak asked, Hello Sir My Question is about real State market. Is there any slow down coming under this segment?
Sailesh answers, hi, there is certainly a fall in demand but in lot of places especiially cities like Mumbai, Delhi the prices havent corrected much. I am personally of the opinion that given the slowdown in the economy, we should certainly see a major correction in the coming months. If you are buying a property to invest, then you should wait.
---
sanjay asked, Where to invest free funds, Liquid Mutual funds or Bank FD?
Sailesh answers, hi, from post tax return perspective, liquid funds are better than savings bank account. IF you are investing in liquid funds then your investment horizon should be less than 3 months and you should opt for dividend reinvestment option.
---
Tarun asked, Will commodity trading create fortune for me
Sailesh answers, hi, I am personally of the view that trading in commodities or shares does not create fortune. Yes, there will be few exceptional cases where people have made big money in trading but then that is only in exceptional cases. By and large people lose a lot of money in trading. It would be wise to take a long term approach to investing. Diversified equity funds are best known for creating wealth over the long term. SIP is the most preferred way of investing into stocks.
---
Karthik asked, Which is the best way to invest in gold? Are biscuits/coins good options?
Sailesh answers, Hi, in my view every investor, irrespective of age and risk-profile, should have atleast 10% allocation to gold. Gold is a precious metal and will always remain in short supply. It is the most sought after asset class in times of financial distress like the one we witnessed in the year 2008. Moreover, it is a store of value. The value of gold in terms of goods and services it can buy has remained constant over the centuries. Therefore, investment in gold also serves as a hedge against inflation. Gold as an asset class is less volatile compared to other asset classes like equity, debt and real estate. It can be used to diversify one's portfolio to bring in more stability in returns. For investors who are planning to invest in gold, it makes sense to invest in gold today. However, don't buy all the gold you want to add to your portfolio in one shot. Rather spread your investment over a six months time frame. I would advise investors to invest in Gold Exchange Traded Funds (ETFs) as against physical gold. ETFs are easier to buy and sell. Please keep in mind that you will need to open a demat account compulsorily if you want to invest in Gold ETFs.
---
bbt asked, dear sir,will DTC WILL BE IMPLEMENTED FROM NEXT FINANCIAL YEAR.AND ELSS WILL REMAIN IN INVESTMENT LIST UNDER DTC
Sailesh answers, hi, DTC is likely to be postponed for a year. If there are no changes in the coming union budget, then you can expect the tax saving instruments like PPF, ELSS to continue for the next one year in their present 'avatar'.
---
sunilp99 asked, I have invested in reliance growth SIP. I am investing around 10000 per month for past 1 year. Do you think it is a wise investment?
Sailesh answers, hi, this is a midcap fund from Reliance MF. This fund has an impressive track record to show for but for the past 2 years the fund has failed to live upto its expecation. I would advise you to stop the SIP into this fund and start in HDFC top 200 Fund
---
Avinash asked, What should i do with my ULIP plan i have invested Rs 80,000 in 4 years my lockin period of 3 years is over and i am getting very negative returns.Kindly advise on the same
Sailesh answers, hi, ULIPs take 7-8 years to break even because of the high administratve cost levied in the first 3 years. You should continue to hold onto your investments and track its performance. Going forward please buy a Term plan if you want to ensure your life. IF you want to grow your money, then diverisified equity funds are the best.
---
joseph asked, Sir, could u guide regarding pension plan
Sailesh answers, hi, Pension plan is an insurance plan. Under this plan the policyholder gets a fixed sum of money for a specified period. these plans are sold from retirement planning perspective. I dont recommend any pension plan for retirement planning. I advise people that they should concentrate on building a retirement corpus that lasts their life time and is adequate to generate enough regular income to cover all possible post-retirement expenses. The corpus should ideally consist of diversified equity funds, bank FDs, Debt funds, MIPs, PPF and Gold ETFs,
---
vinay kumar asked, WHATS UR TAKE ON RELIANCE BANKING FUND ( GR ) AND RELIANCE GROWTH FUND ( GR ) FOR ALONG TERM PROSPECTVE SAY 3 YRS FROM NOW
Sailesh answers, hi, I dont recommend both the funds. Reliance Banking Fund is a sectoral fund. Sector funds by defininition do well only when the underlying sector does well. That means to make money from this fund your entry into the fund and exit has to be well timed. This is not possible. Therefore not recommended. Reliance Growth Fund has been a laggard for last 2 years. There are many other funds that you can invest in like HDF Top 200 Fund and Fidelity Equity Fund.
---
kalpana asked, what about kotak MF and ICICI Pru focused bluechip equity fund
Sailesh answers, hi, I would recommend Franklin India Bluechip Fund over ICICI PRU Focussed Bluechip Fund. I cant commetn on Kotak MF as you havent specified the fund name.
---
MrBusinessMan asked, Hi Sailesh - please don't answer simple questions only. My questions represent a large section of present middle class earner. Hence it would be helpful if you answer them. Thanks in adv. 1. I've lost 2.5 lakhs since 2008 till date and now still have a portfolio exceeding 20 lakhs. Should I rebalance now or wait for an upmove? 2. Should I invest in land / real estate(flat/duplex etc), Gold, Equity, Mutual fund? I've over 20 lakhs to invest and don't want to over diversify. 3. I've paid 7 year premiums of my LIC endowment policy. Now I want to stop it. Will I incur any penalty? If yes, how much?
Sailesh answers, hi, you should get your portfolio checked with the help of a competent and professional investment advisor. It is quite possible that you have invested in not so financially sound companies. In that case you should exit them and invest in those companies which hold future growth potential. Ideally you should have a diverisified investment portfolio consisting of equity funds, debt funds, MIPs, PPF, Bank FDs, Gold ETFs. Insurance should be restricted only to Term plan which offer pure protection cover. there are not maturity benefits attached to this insurance plan. Continue with your endowment plan as surrendering them midway would result in some financial loss. Your insurance agent will be in a better position to get you the surrender value of your insurance plans.
---
david asked, Hello Sir, I invest by way of SIP in the following: fidelity equity fund(G), hdfc top 200, dspbr top 100, idfc premier equity plan a, hdfc equity fund and birla sun life frontline equity fund @ Rs.2000/- on each fund from the last 1.5 years. Now I am almost down by 16-18% average. Can I ever balance out my money, I had invested for a period of 5 years but now do i get out of the funds?
Sailesh answers, hi, you are invested in one of the best funds. Therfore, there is no need to worry about the fall in the value. Equity markets have been treding downward for the past one year and the same is reflected in the performance of your MF portfolio. If you dont need the money now and willing to invest for the long term, then you should hold onto your existing investments and invest more in the existing schemes if you have additional funds to invest.
---
VISHWAS asked, I want to invest in some mutual fund so that I can get an attractive amount after 5 years which will be useful for education purpose of my children.please suggest some good options.
Sailesh answers, hi, you need to build a very conservative portfolio for your child's education as tbe investment horizon is 5 years. Ideally you should be invest 60% of your money into safe, assured income yielding assets like Bank FDs. the remaining 40% can be invested into diverisified equity funds.
---
bbt asked, dear shailesh ji, what is long term future of equity market say two to three years. should i continue to hold mutual funds or redeem right now on loss
Sailesh answers, hi, equities take time to generate returns. From that perspective it is always better to have a long term view on equities. A five year term is considered to be good. IF you are long term investor then you should hold onto your investments. Please get your portfolio checked with the help of a professional investment advisor. IF your are funds are fundamentally sound then you need to hold onto your investments. IF possible invest more
---
shekhar asked, hello sailesh, what kind of returns should i expect if i see a 10 yr time period of investment, if i invest 1 lac today, how much it could be after ten years and also in which feild would it be best to invest?
Sailesh answers, hi, if you are willing to take high risk with your money and remain invested for 10 years then you should invest in diversified equity funds. If your investment of Rs 1 lakh grows @ of 12% p.a. then you should expect to accumulate a sum of RS 3.10 lakh after 10 years.
---
dharmesh asked, what is the best investment today
Sailesh answers, hi, your investment decision should be driven by your investment objective, investment horizon and risk tolerance. IF your investment horizon is 5 years and more and you are willing to take higher degree of risk, then you should be investing in diverisified equity funds through the SIP mode.
---
Rahul asked, I am holding SBI Magnum Tax Gain (ELSS), shall I hold it or redeem it?
Sailesh answers, hi, this is not among the best performing ELSS funds. YOu should exit this fund and invest in Fidelity Tax Advantage Fund.
---
shane asked, Retirement Planning - DO you think it is wise to invest in retirement plans? or to build a corpus through investments in real estate?
Sailesh answers, hi, it is better to build the desired retirement corpus comprising of diversified equity funds, debt funds, bank FDs, Gold ETFs, PPF, etc. I dont recommend any retirement plan like pension plans sold by insurance companies. Your retirment corpus should last your life time and generate enough regular income to meet all possible post retirement expenses.
---
Richard asked, just want to know weather to pay off home loan or to maintain fd
Sailesh answers, hi, it is always a good idea to have zero or minimum debt in one's balance sheet. From that perspective you should pay off your home loan first.
---
abhijeetsat asked, Which is best for short term bte 5 yrs to 10 yrs? LIC Bima baachat/Jeevan Anurag/Jeevan Saral Is there any LIC policy which gives Gauranteed returns 10%?
Sailesh answers, hi, what is your purpose of buying these insruance plans? If it is to protect your life then opt for Term plan. Dont go for traditional life insurance plans. If your purpose is to grow your money then invest in diversified equity funds.
---
Abdul asked, Hi, My question is Does gold & silver investment as a SIP to build a corpus towards a emergency fund work out wonders instead of holding idle cash in bank?
Sailesh answers, hi, ideally your contingency fund should be held in liquid or ultra short term funds. I would not recommend a gold or Silver fund for your contingency fund.
---
Mahaveer asked, My wife's parents have 3.5 lac in hand and they want to choose such an investment where they can get monthly income with proper security bec this is their only earning. Although FD is there but its only 10% yearly, anything with better return u suggest ?
Sailesh answers, hi, if you are looking at assured income with safety of capital then FD is the best choice. 10% return is good for a FD. I can't think of any other suitable alternative.
---
K2R asked, I am a high Risk aggressive investor wanting a ROI of approx 20% p.a. Where should i invest approx 5L? I can stay invested for 20 yrs if required.
Sailesh answers, hi, your investment horizon and risk appetite make you eligible for investment into diverisified equity funds. But you should tone down your return expectation from 20% p.a. to 12% p.a.
---
sillyguy asked, Most of my MF investments are in Negative returns now... Long Term over 5 yrs... What do you advice? Withdraw or hold on?
Sailesh answers, hi, hold on to your investments
---
Satish Kumar asked, Dear Sir, I have been investing 12,000 in SIP across the HDFC Top 200, Fidelity India Growth, Franklin India Blue Chip , HDFC Equity Fund and IDFC Sterling Fund. Please review my portfolio and suggest if i can continue investing in these funds or advise if any diversifcation needs to be done.
Sailesh answers, hi, overall a good portfolio. Continue with your SIPs. No further diversification is advised.
---
Riya asked, I have 2 kids of 6 years and 2 years old. I want approx. 50 Lacs for their education. Where should i invest and how much. I can invest on monthly basis only. I want guaranteed 50 lacs for each child at their age of 16.
Sailesh answers, hi, your investment is more than 10 years. Ideally you should invest 70% of your investible surplus into diverisified equity funds, 25% into debt funds / recurring deposits and 5% into gold ETFs. I would not recommend any children plan sold by insurance companies for this purpose.
---
Sailesh says, 
We have run completely out of time. I thank you all for participating in this chat. If you have any questions which were not answered during the chat, please mail them to me at sailesh.multani@gmail.com.