Once the new real estate Act is implemented, developers won't be able to cheat you, says Harsh Roongta.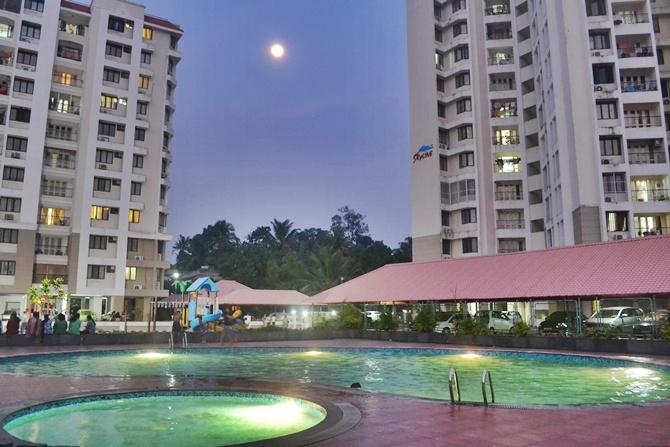 My client, Shankar, recently spoke to me about a large investment he was proposing to make in an under-construction property.

He wanted to know whether it is worthwhile to postpone his purchase till the implementation of the recently notified Real Estate Regulation and Development Act 2016 (RERA).
Shankar understands the high risk nature of investing in under-construction property but likes the returns that he has managed to get in the past when he sold out as soon as the property was ready for possession.

His considerably large portfolio is heavily weighted (80 per cent plus) in favour of under-construction property.

He has turned cautious in recent years as several of his investment projects are stuck in long delays with no exit possibilities. He, therefore, wants to know about RERA.
RERA will operationalise by May 1, 2017, across all states in India.

It is expected to reduce the risks of investing in under-construction properties once implemented.
Investment in under construction property has two main risks:
Developer-specific risk
The developer may sell the same flat twice to different parties
Risk of malpractices such as long delay in implementation due to funding crunch, demand for additional charges under various pretexts, cutting corners on promised carpet area, changing the plans, charging for parking and common areas, etc.
One-sided contracts such as asking for high interest, say, 21 per cent even for one day's delay in payment
Regulatory risk
This is the risk of delay in getting various regulatory approvals or withdrawal of approvals already in place leading to delay in implementation of the project.

The buyer gets no compensation and hence the cost of this risk falls on him.
The skills of investors like Shankar lay in identifying those projects where they were confident that the developer could manage the regulatory risk and also in making sure that the developer had a reputation for reasonable treatment of buyers on the other risks mentioned above.

If the call was right, the benefit lay in the appreciation in property prices which occur naturally as the property is delivered to final users.

If the call was wrong (as it was in recent years) there were not only poor or negative returns but the money was also stuck indefinitely with no scope for cutting losses and liquidating the investment.
While much will depend on how it is implemented on the ground, there is no question that developer-specific risk will be reduced to a great extent after RERA is implemented due to the transparent and even-handed playing field created by the law and the enforcement mechanism provided.

RERA will also shift the cost of regulatory risk to the developer's account as he will have to pay compensation for delay in delivery.

All this reduction of risk is likely to be available only on property purchases made after a project is registered under RERA.

Irrespective of what the real estate industry is saying, property prices are unlikely to rise in the next year before the law is implemented.

In fact, property prices may rise a few quarters after the law is implemented as the market players realise that the risks have actually dropped.
Whether you are an investor or an end user, it makes sense to postpone your purchase till projects are registered under the new law. Ignore these suggestions if you are considering a ready-to-move-in property, as that is not covered by RERA.
The writer is a Sebi-registered investment advisor.