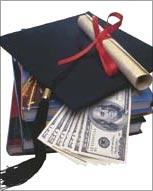 To give a boost to your career, you are looking to study abroad. However getting admission in some of the best colleges and universities abroad is not easy. Quality institutions attract plenty of students from around the world and their fees are quite high. Hence you need to plan your studies abroad carefully.
Here is how to go about doing it smartly.
Select the right college and course
First of all, you need to decide which course you want to study and where. Are you looking to study MBA in US or hotel management in Australia? What is the reputation of the institute? Is it recognised by both Indian as well as local governments? How does industry regard the institute's curriculum? Find out all these details by either contacting the country's consulate or surfing the net. Some reputed institutes expect you to appear for exams.
Most US colleges expect you to appear for TOEFL and GMAT/GRE. For UK and Commonwealth colleges, IELTS is a must. Besides the college may also conduct its own exam. There is a certain cut-off percentage over which you become eligible for admission. Usually management, IT and medicine are the most sought after courses.
Compute the cost of living
There is a big difference in the standard of living in India and standard of living abroad. Those things that you consider luxury in India are a necessity abroad. Example, car, washing machine and dishwasher are luxuries in India, but a must in the US. You need to find out the actual costs of tuition, lodging and boarding, traveling, books, other fees, medical insurance and your personal expenses.
Make a 5 per cent increment to these expenses annually, to account for inflation. Remember these costs will vary from place to place. Example, cost of living in places like New York and California is higher than in Florida and Oregon. So find out the actual cost as is prevalent at the time of calculation.
Decide how to finance the costs
Next important step is to decide on the source of funds. Do you have the ability to pay for your expenses from your pocket? Are your credentials strong enough to help you earn scholarship? Does your college let you work in your spare time or do they offer you jobs on their premises? If none of these options are open to you, then education loan should be used as final resort.
If you need a loan, then you will have to decide how much of expenses you need to be financed by loan and how much you can bear.
Types of funding
Loans are the most important funding option. You can either approach the bank independently or benefit from the tie-up of your chosen college with the bank. Certain courses like MBA, MS can help you get loans much more easily than courses in arts and economics, since you can get well-paid jobs after your MBA and MS. All the banks offer you educational loan. While some offer you loan only on reaching the selected country, others offer you loans while still in India.
Another option is the educational scholarship. It is far easier to get scholarship to study in US than other countries. While colleges have their own personal scholarships, you can also apply for public scholarships like Inlaks Scholarships, KC Mahindra Scholarships etc. You will need to on the lookout for   newspaper ads to keep a tab on these scholarships. Besides you can take up part-time jobs after landing in the country and if your university permits it.
Exclusive conditions applicable to loans
You have to start looking at loan options as soon as you get admission letter from the college. Indian banks expect you to offer collateral up to 150 per cent of the value of the loan, if the loan amount exceeds Rs 4 lakh or more depending on the criteria of the individual banks.
You or your parents (if they are providing collateral) must have a unblemished credit record. Avoid taking personal loan as it very expensive and can burn a hole in your pocket. You may get repayment holiday for around 6 months or more again depending on your bank, after completion of the loan.
Points to note
Take loans as a last option.
As far as possible, try to plan for your funding by availing of financial planning.
If you are going for loan, try to select the bank offering you highest possible repayment holiday and the lowest interest rate.
Check out the terms and conditions of different banks.
Foreign education is an investment. As with any investment, smart choices will give you higher returns.