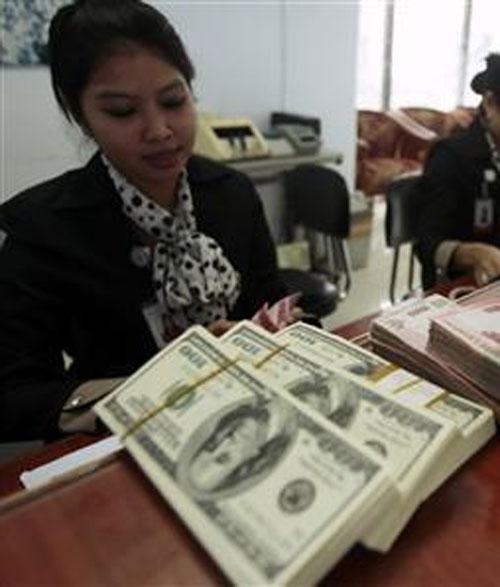 Indian PE saw a rebound in 2015 with investments worth $24 billion, crossing a previous high of $21.3 billion in 2007.
With Indian e-commerce losing sheen among investors, private equity investments saw a sharp decline in the first six months of the year to $6.2 billion across 667 deals, says VCCEdge.
Last year, the corresponding period had investments worth $11.9 billion through 776 transactions.
Indian PE saw a rebound in 2015 with investments worth $24 billion, crossing a previous high of $21.3 billion in 2007.
"A significant quantum of the decline in investments this year is due to slowdown in Indian e-commerce, which is going through a transition," says Sanjeev Krishan, transactions services and private equity leader at PwC India.
E-commerce poster boy Flipkart saw its $15-bn valuation getting slashed 27 per cent early this year by marquee investment bank Morgan Stanley, bringing a cascading effect on Indian infotech start-ups and their fund raising expectations.
This has severely impacted the investment appetite for funds.
For instance, of New York-based Tiger Global's $2.58 billion (Rs 7,000 crore) investment in 2015 across 34 transactions (Bloomberg data).
There was a $700-million investment in Flipkart and $900 million (two deals) in ANI Technologies, the company that operates taxi-hailing service provider Ola.
"The void created by e-commerce can be filled by sectors such as infrastructure and renewable. Unless that is done, it would be difficult to match last year's figures," says Krishan.
The year has seen the Prem Watsa-promoted Fairfax investing $369 mn in Bangalore International Airport, besides GIC and Abu Dhabi Investment Council pumping $230 mn in Greenko Energy.
These types of deals, Krishan hopes, will fill the gap.
The largest investment in the year is Blackstone buying out information technology service provider Mphasis for $1.2 bn, in April.
"There is still a lot of momentum for PE investments outside the digital space as the economy revives," says Ajay Garg, managing director, Equirus Capital, an investment banking entity providing a PE syndication service to clients.
Traffic on roads is seeing steady growth as a rising economy pushes demand for transportation of goods.
This has seen increasing interest from PE in road assets.
Reliance Infrastructure has put its 11 road projects (about 1,000 km) worth around Rs 9,000 crore (Rs 90 billion) on the block. It is opportunities like this that PE investors are looking for.
"If the economy continues to grow, PE players will continue to pump in money that can help meet last year's record," says Garg.
Photograph: Yusuf Ahmad/Reuters