To create a community, the consumer can share the details of the offer with friends and family who want to buy the same goods.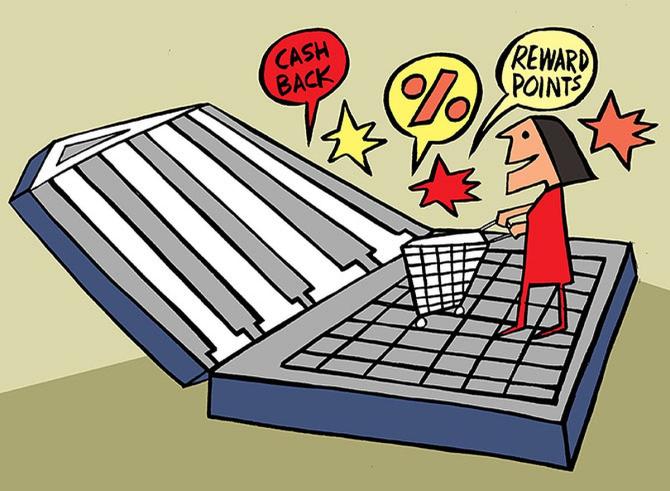 Start-ups that offer an e-commerce platform for aggregating the demand of individual consumers of the same product into a bulk order in order to attract hefty discounts from sellers are catching the fancy of investors.
Over the past few weeks, despite the second wave, they have been pouring money into these social e-commerce start-ups such as Bangalore-based DealShare, Mall91 and CityMall.
Facebook-backed Meesho is also building a similar platform called Farmiso.
DealShare has closed $100 million in Series D funding in April, led by Tiger Global.
It has Westbridge Capital, Matrix Partners and Edge Capital as some of its partners.
A month earlier, CityMall raised $11 million and boasts marquee investors such as SAIF Partners.
Mall91 is in negotiations to close funding for $20 million.
Its Noida-based co-founder Nitin Gupta expects to close it by June.
In the offline world, it is not unusual for families and friends to team up to buy products in bulk for the sake of a discount.
Group buying e-commerce has replicated the same model but with its own elements.
E-commerce players enlists sellers who are ready to offer bulk discounts.
Consumers can either buy small quantities or can participate as part of a bulk order with others.
To create a community, the consumer can share the details of the offer with friends and family who want to buy the same goods.
Once enough people are willing, the bulk order is placed.
Consumers or 'community champions' who lead such a team formation might also be incentivized by the platform with additional discounts or even cash.
Most of the buying and selling on the platform is in standardized products such as groceries and other essentials which have not been impacted by the crisis.
However, many are also leveraging their customer base to offer fashion, electronics, and mobile phones.
In a report, Jeffries investment bank has analyzed social e-commerce and said that a group buying model, apart from giving better discounts to buyers, offers scale benefits to the seller too.
It also reduces customer acquisition costs for the platform because the team leader creates awareness by word of mouth.
"We have seen a growth of over 50 per cent month on month in revenues from last November as the concept has caught on.
"We plan to use the new money to get into more language platforms as currently we are in Hindi.
"We also want to expand our reach across the country," said Mall91's Gupta.
Mall91 has 1.5 million active customers on the platform. Earlier, it raised $7.5 million.
CityMall is focused on the 300 million internet users in smaller cities, towns and villages who require assisted e-commerce formats driven by pricing and trust.
Started in 2019, the platform is designed for 400 cities, towns and villages.
According to sources, the company has seen revenue growth of 25 times since the launch.
Mall91 said its model is addressed to the next 400 million people in Tier 2 towns and below.
"To cater to this consumer, you require a different model. Thanks to word of mouth publicity, we ensure that customer acquisition costs are very minimal, unlike Amazon or Flipkart.
"Two, we have reduced last mile logistics costs by nearly half by roping in kirana shops for fulfilling last mile delivery," said Gupta.
For keeping the costs of customer retention low, he said the company is using ploys such as gaming (you win in a flywheel and get a cashback) to keep customers engaged.
"As a result, 30 per cent of our users shop on the platform for 20 days a month," said Gupta.