Sources said the fresh batch of profiles include students whose date of joining has been delayed by Flipkart.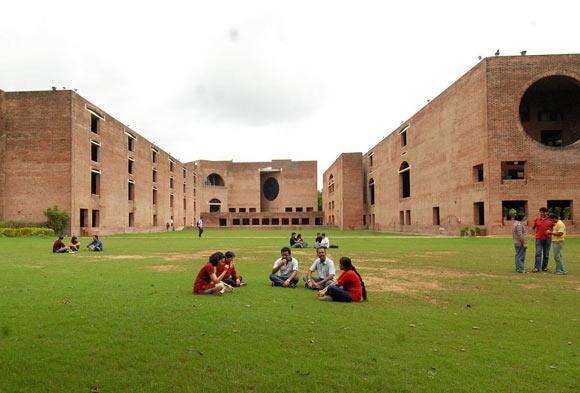 Paytm, the largest mobile wallet in the country, could play the white knight for Indian Institute of Management (IIM) graduates left in the lurch with e-commerce major Flipkart postponing their joining dates.
On Thursday, Paytm, which is on a massive recruitment drive, said it was evaluating the profiles of the IIM-Ahmedabad graduates.

It has recently hired 50 graduates from various IIMs, Xavier School of Management-Jamshedpur, Indian School of Business-Hyderabad, Faculty of Management Studies-New Delhi, SP Jain Institute of Management and Research-Mumbai and Management Development Institute-Gurgaon.

Sources said the fresh batch of profiles include students whose date of joining has been delayed by Flipkart.
Amit Sinha, vice-president, Paytm, confirmed the company was reviewing profiles of students whose date of joining has been delayed. "We have a number of open positions. We spoke to IIM-Ahmedabad and they are going to send us more profiles of students," he said.
Sinha added: "The ones whose joining dates have been delayed by another company are also part of the profiles which are being sent. We will evaluate and recruit accordingly."
Though the company did not reveal the number of people it would hire, sources said it would be in double digits.

Led by Vijay Shekhar Sharma, Paytm has been on a major expansion drive of its online marketplace, digital wallet and is on the verge of opening its payments bank.
While delaying the joining dates of students recruited from different IIMs and premier management institutes from July to December, Flipkart had said it was because of restructuring in the company.

It has offered Rs 1.5 lakh as an additional joining bonus to all campus recruits to ease their "financial burden" in case they have to pay back loans.

The company did not disclose the number of campus offers made this year.
The IIM-Ahmedabad management had written a strongly-worded letter addressing Sachin Bansal and Binny Bansal, saying "not only students of IIM-A but all the other students from the different campuses are in shock to see such a mail from a well-established name like Flipkart".
"Most of the students had chosen Flipkart over other well-reputed recruiters on campus because of the strength of the brand… Your decision to defer the date of joining, comes as it does so close to the earlier promised date of July 2016, is sure to make this talent pool regret their well-thought-out decision. Talented students fresh out of campus, on the eve of starting successful careers, feel cheated out of multiple opportunities that the campus had to offer, through no fault of their own, just because they chose Flipkart," the IIM-A chairperson said in a mail written to the Flipkart co-founders.
In response, Flipkart had said while it was a difficult decision to take but it was important for the company as they want the campus hires to come to Flipkart at the right time and into meaningful roles.
SAVIOUR IN SIGHT
Students of IIM-A, whose joining dates have been postponed by Flipkart, could have a different opportunity knocking on their doors:
IN DOLDRUMS
Flipkart delayed joining dates of students from various IIMs from July to December this year
REASON: Restructuring
COMPENSATION: The e-commerce major has offered Rs 1.5 lakh as additional joining bonus
ANGRY RESPONSE
IIM-A shot off an angry letter to Flipkart co-founders Sachin Bansal and Binny Bansal, telling them how disappointed students were with this decision
RAY OF HOPE
Paytm, on a massive expansion drive, is reportedly looking at profiles of students whose joining has been put on hold