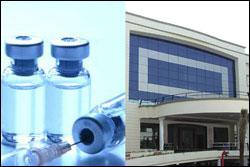 Chennai-based Orchid Chemicals and Pharmaceuticals Ltd on Friday announced that it was exiting its 50:50 manufacturing joint venture in China.

The company would transfer its 50 per cent stake in its JV firm, NCPC-Orchid Pharmaceuticals, to NCPC for a total cash consideration of $13.9 million (RMB 87.5 million), which is around Rs 76.19 crore as per Friday's currency rate.

K Raghavendra Rao, chairman and managing director of Orchid Pharma said,
"With the local Chinese players fast integrating, the operating conditions have grown quite competitive in China.
Moreover, the products that the JV manufactures and markets in the local Chinese market have reached a mature stage resulting in flat growth prospects going forward. Hence, it was a prudent decision to relinquish our stake to the partner and exit the JV."
The company, in 2002, had entered into a 50:50 JV with North China Pharmaceutical Corporation (NCPC) to set up a Cephalosporin API manufacturing facility located in Shijiazhuang, China.