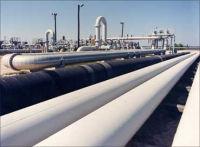 Oil producing countries that have surplus production capacity provided international oil companies with additional quantities of crude, UAE Energy Minister Mohammed bin Dha'en Al Hameli said.
Addressing the 12th International Oil Summit in Paris, Al Hameli said that OPEC members are not the only producers that are providing additional supplies, noting that non-OPEC supplies were expected to reach 500,000 barrels a day this year.
The conference is debating the recent developments on the energy and in particular the outlook for the oil industry.
"Markets always get nervous and volatile when faced with geopolitical uncertainty, especially when this uncertainty is linked to events in the Arab world. It is therefore a good time to look at the facts in relation to the oil market," he said.
According to Al Hameli, countries with spare capacity, including UAE, have made additional crude available to international oil companies requiring extra volumes for their refining needs.
He said that international oil markets are choosing to ignore market fundamentals, preferring to bet on worst-case
scenarios leading to an increase in oil prices.
"OPEC member countries recognize that despite encouraging signs of growth, the world economy remains fragile. The latest data published before recent events in Libya suggests that world economy is growing by as much as 4 per cent, driven by continued strong performance in the so-called BRIC countries - Brazil, India and China - and, of course, the GCC region," he said.
OPEC countries realize the fact that the growth of world economy was still weak.
He also noted that world oil production has recently dropped by 700,000 bpd, but OPEC members have increased production to make up for the shortfall.
"We need to nurture this growth with continued supplies of oil and gas. We are ready to do this by providing the necessary crude and committing the required investments.
"However, there is little we can do in terms of price control which is set by international markets. International oil markets should pay more attention to real supply rather than imagined shortages," he said.