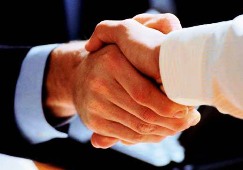 OneAlliance, the distribution venture of Multi-Screen Media and Discovery Communications, is in talks to join the proposed ZEE-Star distribution joint venture. MSM runs Sony and SET Max channels.

A top source in OneAlliance confirmed they were looking to join the JV. He did not give details.

Rohit Gupta, president, MSM India, refused to comment.

The MSM Discovery alliance distributes 19 channels, including Sony, SET Max, Discovery, Animal Planet and Aaj Tak.

This comes after rivals Zee and Star decided to set up a company to distribute 90 channels.

If OneAlliance joins, the JV will distribute 109 channels, giving it the power to negotiate with pan-India multi-system operators, who run cable networks, and independent cable players.

MSOs have been increasing carriage charges every year, hitting broadcasters. Broadcasters pay MSOs to get space on premium bands. This ensures more viewers.

At present, all Zee channels are distributed by Zee Turner, a 74:26 JV between Essel Group and Turner International. It operates Cartoon Network, Pogo and Zee channels.

The Star channels are distributed by StarDen, a 50:50 JV between Star India and DEN Networks, owned by Sameer Manchanda. The other competition is Sun and TV18 JV, which distributes Colors, CNBC and Sun TV, among others.

According to a study by Chrome Design & Media -- which studies media trends -- broadcasters pay over Rs 1,600 crore (Rs 16 billion)
annually to ensure their channels are available on premium bands.
With the number of channels growing (India has over 626) and the government giving permission for 75 more, the carriage charges are expected to increase further.
Chrome says the increase has been over 25 per cent per annum.
Industry experts say for most general entertainment broadcasters, the carriage fee accounts for 30 per cent cost -- the second-biggest after programming.
MSOs and cable operators see this as a clear case of cartelisation.
"This will lead to monopoly of broadcasters, as a result of which they will be able to get more subscription revenue and negotiate carriage fee. Independent and local cable operators will be hurt the most," says a senior executive of a leading cable company.
"We are watching the development.
"Remember that even MSOs can form a venture and negotiate prices.
No channel can afford to be blacked out from any MSO network as it will lose audience and advertising. It's a bold move to get some order in carriage fee increases.
Whether it will work or not is difficult to answer," says a senior executive of a leading infotainment channel.