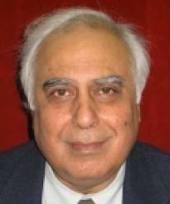 The department of post plans to set up 1,000 ATMs at post offices and convert them into banks for taking core banking to unbanked population using the vast postal network.

Replying to supplementaries during Question Hour in Rajya Sabha, Telecom Minister Kapil Sibal said there are 154,688 post offices in the country, the largest postal network in the world.

Of these 25,154 are departmental post offices and the rest Gramin Dak Sewak managed post offices which are predominantly in the rural areas.

These post offices, he said, can double up as banks once they are computerised.

About 24,969 departmental post offices have been computerised as on March 31, out of which 19,890 have been provided with network connectivity.

The GDS managed post offices will be computerised under a comprehensive IT project for which an outlay of Rs 1,877.2 crore (Rs 18.77 billion) has been made, he said.

"Introduction of core banking in networked post offices and setting up of 1,000 ATMs is also part of this project," he said.

An application for converting post offices into banks has been made to the Reserve Bank of India.

Once implemented, coverage of the banking network in the country will increase three-fold in one go, he said.

Sibal said financial services at post office will cost a fraction of the cost of setting up a bank branch.

Besides, post offices could also double up as retail intermediaries, buying rural products, besides being delivery vehicle for schemes like Mahatma Gandhi National Rural Employment Guarantee Act.

"This is what we need to be doing. I hope we have resources," he said.

Sibal said issues have been sorted out with the Unique Identification Development Authority of India and 12 crore (120 million) Aadhar cards have been booked for delivery by Indian Post.

Of these 8 crore (80 million) have already been delivered.

He said 'Project Arrow' was being implemented to modernise and upgrade select department post offices by improving their ambience and infrastructure.

Under the Project, ambience and infrastructure at 1,759 post offices has been upgraded while quality of service improved at 15,595 post offices.

A sum of Rs 84 crore (Rs 840 million) has been provided for Project Arrow in 2012-13, up from Rs 25 crore (Rs 250 million) in the previous fiscal.

But this is lower than Rs 86 crore (Rs 860 million) provided in 2010-11.

Besides, Rs 516 crore (Rs 5.16 billion) has been provided for induction of IT in postal operations in current fiscal, down from Rs 601.50 crore (Rs 6.01 billion) in 2011-12, he added.
Image: Kapil Sibal