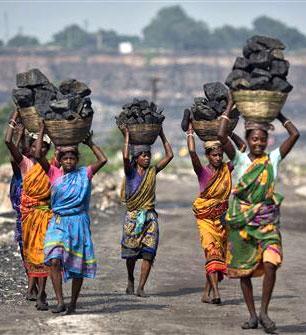 A former top bureaucrat in the United Progressive Alliance government dragged the name of former Prime Minister Manmohan Singh in the coalgate by telling a special court that he took the "ultimate decision" as the then coal minister in allocation of the blocks.
Former coal secretary H C Gupta, an accused in the case pertaining to alleged irregularities in allocation of Rajhara North coal block in Jharkhand to Kolkata-based Vini Iron and Steel Udyog Ltd (VISUL), said Singh had the "final authority" to take decisions.
Gupta's claim came a week after a similar statement by former Minister Dasari Narayan Rao, who had also alleged that the decision on final allocation "was taken by the Minister of Coal who was the then Prime Minister". Rao is an accused in another case relating to the allocation of coal block to Congress leader Naveen Jindal' group firms.
During the arguments on framing of charges, Gupta's counsel argued that he was chairman of the screening committee and was empowered to only recommend allocation of blocks whereas the minister-in-charge of the coal ministry was the "final authority" who took the decision.