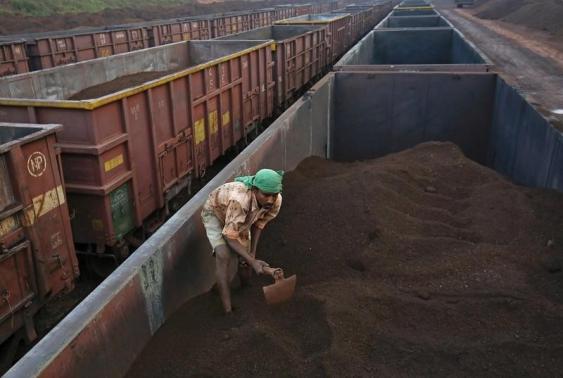 The coal ministry has accepted Rs 282 crore (Rs 2.82 billion) out of Rs 1,757 crore (Rs 17.57 billion) claims for compensation by the previous owners of 42 coal mines that were recently auctioned.
The Rs 1,400-crore (Rs 14-billion) rejected claims include expenses on intangible assets, payment to the government, afforestation, exploration and site development.
The nominated authority for coal block re-allocation had asked the original owners to provide details of facilities that had been developed around the mines.
These details were shared with the winning bidder. The winning bid includes the compensation to be paid.
A committee headed by Pratyush Sinha, former chief vigilance commissioner, assessed coal mines to decide on the compensation.
The government is auctioning 42 coal mines among 204 coal blocks whose allotments were cancelled by the Supreme Court in August 2014.
The government will first pay employee dues and then the secured creditors to the mines that are being auctioned.
The original allottee's taxes will also be deducted from the fixed part of the bid amount.
Previous owners have sought compensation for power backup systems, ancillary equipment, earth-moving machinery, stationery, furniture and fittings.
The Coal Mining (Special Provisions) Ordinance had left it to the winning bidder and the original allottee to share such expenses among themselves.
The Sinha committee has cast mine assets as land and immovable property, movable property, and unclassified.
The new owner of the mine will pay for land acquired, mining facilities and the attached power plant. This adds up to to Rs 272 crore for immovable assets and Rs 10 crore for land.
"There were applications for stationery as well. We had to segregate movable assets that can be negotiated with the new owner.
"Assets that cannot be compensated for were put in the unclassified category and rejected," said a senior government official familiar with the developments who did not wish to be named.
Original mine owners like Jindal Steel and Power, GVK Power, Jayaswal Neco Industries and Mandakini Coal have challenged their compensation amounts in the Delhi High Court.
The court observed on March 20 government orders vesting some of the mines would be subject to the outcome of their petitions.
The government will finalise compensation with the original owners this week. Any changes directed by the court would be made later, said coal ministry officials.
Requests that have been cancelled total Rs 1,472 crore (RS 14.72 billion).
These include expenses on coal washeries, site development, relief and rehabilitation, payments made to the government, and geological and exploration reports.
Intangible assets like forest mining, compensatory afforestation and miscellaneous lump-sum expenses have also not been entertained.
The movable property adds up up to Rs 222 crore (Rs 2.22 billion) and includes all earth moving equipment, support and ancillary equipment, furniture and fittings, and workshop plants. Original owners can negotiate with the new ones for their sale.
THE AYES, THE NAYS AND THE IN BETWEENS
ASSETS ACCEPTED:
Land as in mining plan
Immovable mining infrastructure
Combined heat & power plant
Total dues: Rs 282 crore (Rs 2.82 billion); Rs 10 crore (Rs 100 million) for land
ASSETS REJECTED:
Coal washery
Site development and R&R
Payments made to government
Geological and exploration reports
Forest mining and compensatory afforestation
ump-sum expenses on items without any explanation
Total dues: Rs 1,472 crore (Rs 14.72 billion)
ASSETS TO BE NEGOTIATED
Power back-up systems
Furniture & fittings, office equipment
Mine safety and communication equipment
All portable & transportable mining and other equipment
Total dues: Rs 222 crore (Rs 2.22 billion)