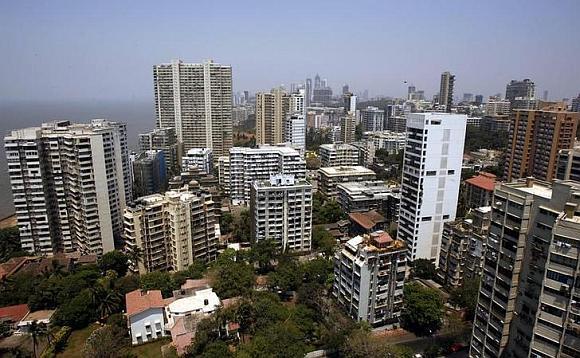 Acche din seems to have come for office property.
Demand for Grade A office space is rising in Bengaluru, Hyderabad, Kolkata and Mumbai, according to property consultant Jones Lang LaSalle India.
The pick-up in the US economy, which is triggering growth in American companies, is fuelling demand for office properties.
According to Ashutosh Limaye, head of research at JLL, half the demand for office space is coming from US companies, 40 per cent from domestic firms and the rest from manufacturing-driven companies in Europe and Japan.
"There is optimism among corporates. Multinationals are responding to the government's Make In India campaign, which is driving demand," said Ashok Kumar, managing director at Cresa Partners, a commercial real estate services firm.
According to Kumar, apart from information technology companies, the e-commerce sector is driving demand in many of the cities in the south.
Among the major real estate deals in Bengaluru last year were e-commerce player Flipkart leasing 3.5 million sq ft, and KPMG and Honeywell pre-committing to around 1.6 million sq ft.
"There is increased demand for office properties," said Rajeev Talwar, executive director of DLF, the country's largest property developer.
Talwar added that rents had reached Rs 85-100 a sq ft now from a low of Rs 45 in 2010.
Developers are responding to the increased demand with new projects.
The country's top six cities are expected to add 42.2 million sq ft of office space this year, 1.8 times more than last year, according to property consultant Colliers International.
Bengaluru, the country's infotech capital, is expected to receive a fourth of the total supply, or 12.98 million sq ft, this year compared to 7.16 million sq ft last year. Mumbai's office market is expected to receive 8 milllion sq ft of supply compared to 3.30 million sq ft last year.
"Developers will become more serious about launching new projects. You will see more office projects in the next few months," said Limaye of JLL.
Though recovery in residential real estate follows that in office space, the home segment is still lagging. In all the cities barring Bengaluru, Hyderabad, Kolkata and Mumbai, residential demand is stagnant or declining, says a report by JLL.
"Generally, when office absorption improves, residential realty improves.
"It may not happen this time as residential prices are very high.
"It may not lead to buying of properties," Limaye said.
According to a recent report, real estate inventory -- the number of months needed to clear the existing stock at the prevalent absorption rate -- during this period rose to 83 months in the national capital region and 50 months in Mumbai.
Kumar, however, said since corporates were booking more space and they would hire more.
"Residential demand will pick up in the next six months," he added.
Image: Mumbai skyline. Photograph: Punit Paranjpe/Reuters