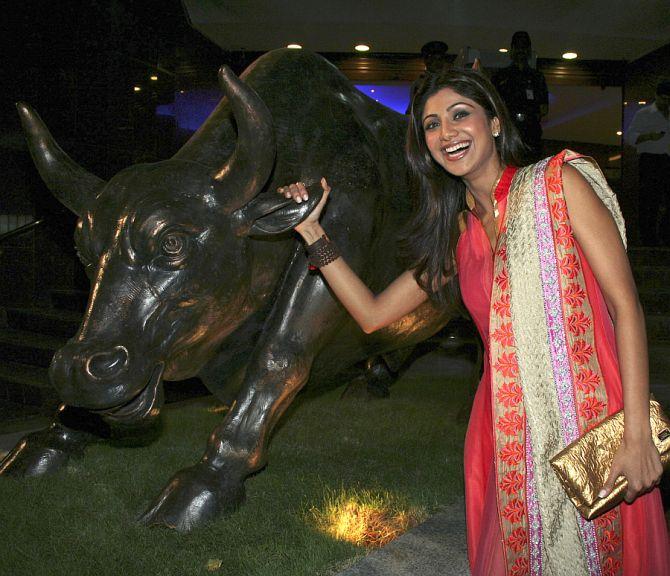 The Oberoi Realty scrip has gained 19 per cent this month on brokerage upgrades and expectations of a re-rating after new launches and a sales uptick from existing projects.
The stock has outperformed the BSE realty index, which has risen eight per cent in September.
The other stock expected to outperform is Phoenix Mills, given the strong rental growth across its malls' portfolio and preference for high occupancy malls.
Godrej Properties, is also on the horizon as it unlocks value in its high-value Bandra-Kurla Complex (BKC) project.
While the retail commercial business is a small portion of Oberoi's realty pie, Phoenix is most levered in the listed space to upsides from premium rentals, as 80 per cent of its stock value comes from malls.
Analysts at JM Financial say successful malls with high footfall, increasing consumption and high occupancy are in a sweet spot of limited competition and improving consumer spends. Given high occupancies, Phoenix is getting steep rental premiums for some of its malls.
The Oberoi Mall at Goregaon, too, has seen some rental renewals at a premium in the recent past.
This is in contrast to most malls, which are struggling to get decent occupancies.
Oberoi, Phoenix, Godrej to outrun peers
Ashish Jagnani of UBS expects Phoenix to outperform with a steady 10 per cent annual growth in rental income, amid rising retail consumption driving cash flow visibility.
The company's strategy of acquiring controlling stakes across mall special project vehicles over the past three years is value-accretive and should contribute to earnings growth and help explore Real Estate Investment Trust options over the medium term, says the analyst.
For Oberoi Realty, while higher rentals are a positive, three quarters of net asset value flows from its development projects (largely residential).
The triggers relate to its aggressive launch pipeline.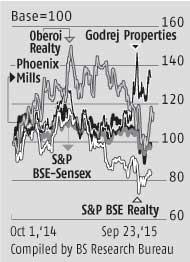 The company has been able to sell 40-65 per cent of its inventory in launches at the Andheri and Mulund projects (both in Mumbai), six months after launch, even as rising inventories are a key worry for most other realty firms.
However, the Street will keenly await the launch of its Borivali project (Mumbai), one of the largest by a developer of repute in that market. Abhishek Kiran Gupta of Bank of America Merrill Lynch says the Street is not completely pricing in the expected launches in the second half of FY16.
Godrej Properties will also benefit from the monetisation of its commercial project in BKC called Godrej One.