State-owned NTPC is likely to pick up stake in two coal mines in Indonesia, a move that would help the company secure its raw material requirement.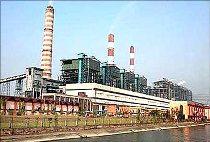 "We are looking at picking up stake in two coal mines in Indonesia -- East Kalimanthan and Sumatra--NTPC CMD R S Sharma told reporters here. The company's coal requirement is likely touch 165 million tonnes in the next financial year (2011-12), of which it may import 12-15 MT.
"Currently, we are using 155 MT of coal, our requirement is likely to go up 165 MT," Sharma said adding that NTPC would import 12-15 million tonnes in the next fiscal. NTPC, is also looking at directly importing about 60 per cent of its coal requirement of about 15 million tonnes during the next fiscal, instead of sourcing it from State Trade Corporation and MMTC.
"To import fuel (coal) directly, we have established a fuel import cell and the tender for the same would be floated very soon," he said.
Meanwhile, NTPC is also looking at acquiring coal blocks in Queensland and North South Wales, Australia, and has identified 2-3 such properties, for which it is in talks with merchant bankers.
NTPC, currently generates over 32,000 MW of power, of which nearly 60 per cent is coal-based.
The company is planning to ramp up this capacity to 50,000 MW by March, 2012.