Leading stock exchange NSE has revised circuit limits for shares of 1,439 companies, including Kingfisher Airlines, Muthoot Finance, Wockhardt, Reliance MediaWorks, as part of its surveillance action.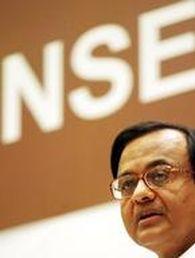 The revised circuit limits, which ensure that the price of a scrip cannot move upward or downward beyond a limit set for the day, is effective from today.

The exchange has increased the circuit limit for some stocks, while it has been reduced for others.

NSE has raised the circuit limit for 139 shares such as Kingfisher Airlines, Suzlon Energy, UB Engineering, Everonn Education from 5 per cent to 10 per cent.

It has increased circuit-filter level for companies such as Manappuram Finance, Multi Commodity Exchange of India, Muthoot Finance and Wockhardt to 20 per cent from 5 per cent.

For companies such as United Breweries Holdings Limited, Venus Remedies, Reliance MediaWorks and D B Realty the circuit limit has been upped from 10 to 20 per cent.

The exchange has however, reduced the limit for 38 companies, including Deepak Nitrite and SMS Pharmaceuticals.

For as many as 478 scrips, the exchange has set a price band of 5 per cent, while for 78 stocks the limit is fixed at 10 per cent and 20 per cent circuit-filter level for 883
companies.
The list of companies that will have 5 per cent limit include Deepak Nitrite, Emkay Global Financial Services, Empee Sugars and Chemicals, Moser-Baer, Zenith Birla (India).
The companies that will have 10 per cent price band are CORE Education & Technologies, Educomp Solutions, Essar Oil, Indian Bank, Jubilant Life Sciences, Kingfisher Airlines.
However, there is no price band for 140 companies.
"Securities on which derivative products are available or securities included in indices on which derivative products are available, unless otherwise specified shall continue to have daily operating range of 10 per cent," the exchange said.
Among companies that would not attract any circuit limit are Bajaj Auto, Bharti Airtel, Coal India, DLF, Hero MotoCorp, Hindustan Unilever, ICICI Bank, Infosys, ITC, Larsen & Toubro, Maruti Suzuki India, United Spirits, NTPC, Reliance Industries Limited, State Bank of India, Wipro.
The no price band list also include Tata group firms - Tata Motors, Tata Power Company, Tata Steel, Tata Consultancy Services, Tata Global Beverages, Tata Communications and Tata Chemicals.