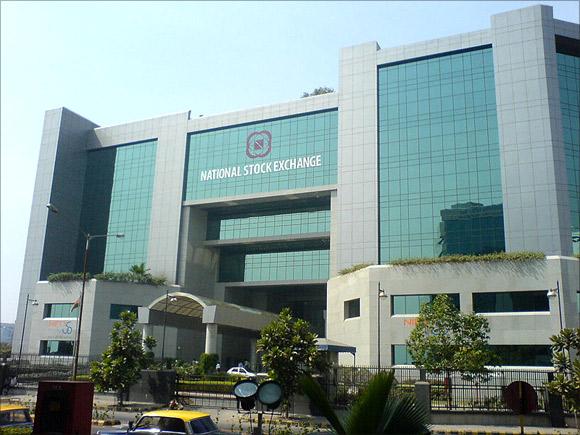 National Stock Exchange of India is mulling foreign listing in addition to self-listing in India after the issue was discussed during a call with the shareholders on February 12.
This was further to the exchange's board meeting held on February 8.
In 2013, the government had allowed unlisted companies to directly list on stock exchanges abroad without prior or simultaneous listing on Indian bourses. However, current norms for listing of exchanges do not talk about overseas listing.
In January, market regulator Securities and Exchange Board of India had issued a notification amending the Stock Exchanges and Clearing Corporations Regulations, making it easier for exchanges to list. While the norms talk about fit and proper criteria and cross-listing, among other things, there is no mention of foreign listing.
"The current norms governing listing of exchanges may not contemplate overseas listing for exchanges and may require appropriate amendments.
Furthermore, the market regulator may not be in favour of overseas listing considering that exchanges are first line regulators and public money is involved," said Tejesh Chitlangi, partner, IC Legal.
Some experts feel that while there is no provision explicitly prohibiting a recognised stock exchange in India to list itself overseas, doing so might require additional regulatory permission.
"Since exchanges are a non-profit entity and first line regulators for companies, Sebi approval is needed. While several Indian companies have listed overseas, no exchange has announced its plans to list publicly," said Vaneesa Agrawal, ex-legal officer, Sebi and independent lawyer.
"Even when listing in domestic platform happens there can be wide scope to list parallelly elsewhere.
However at this juncture, options are open and are being ascertained so that the shareholders get the best value," NSE said in an email response.
Exchanges have twin roles: commercial and regulatory.
The first function includes providing a platform for listing, trading and provision of other services.
The latter involves regulating the listed entities and brokers and other intermediaries.
"The ownership and its governance structure would have to be seen by the regulator.
Even Bimal Jalan Committee report as well as an IOSCO Report had gone into detail as to how regulatory and business functions are required to be separated before allowing a stock exchange to list anywhere.
There will also have to be special oversight arrangements between the overseas securities regulator of proposed listing and Sebi," pointed out Agrawal.
NSE has recently formed a committee comprising board members, shareholders and management representatives to help managing director and CEO Chitra Ramkrishna with the process of listing.
The NSE Board has authorised Ramkrishna to induct members in the listing committee apart from shareholders' representatives, who are part of the Board.
The listing committee will interact with the shareholders and work on restructuring and self-listing agendas, following which it will present its formal report to the Stakeholders Relations Committee for review and onward approval by the Board.
The exchange has been criticised by some of its shareholders for the delay in listing.
Also, while rival BSE has said it is fine with cross-listing and providing compliance-related details to NSE, the latter wants to list on its own platform.
Sebi norms, however, don't allow a stock exchange to list on its own platform.
It must also be noted that overseas listings are yet to gain traction globally.
About 45,000 companies are listed on 57 of the leading exchanges of the world, of which only 2,479, or 5.5 per cent, are classified as foreign firms, data collated from the World Federation of Exchanges shows. Exchanges such as Nasdaq, New York Stock Exchange, Euronext, Singapore Exchange and Luxembourg Stock Exchange are among those that have a significant number of foreign companies listed on their platform.