The Adani group, NSDL, and FPIs have clarified that the current status of these funds is active and they can freely buy and sell securities.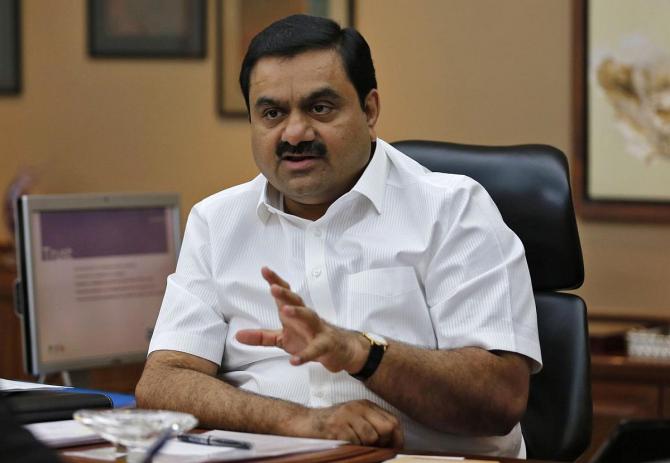 The clarification by the National Securities Depository (NSDL) – which is tasked with monitoring foreign portfolio investor (FPI) investment in domestic stocks – that the accounts of top investors in Adani group stocks remain 'active' has helped prevent a $500-million selloff of shares.
Analysts said a freeze of the FPI accounts, as reported by some media outlets, could have prompted global index providers to cut weighting of four Adani group companies from their global indices.
Brian Freitas, an analyst at independent research provider Smartkarma, said if the FPI accounts were indeed frozen, FTSE and MSCI would have reduced weighting of Adani group companies at the next rebalance, since it would have meant that the large part of the free float was not tradeable.
An analysis done by Freitas shows cumulative outflows of $505 million from Adani Enterprises, Adani Total Gas, Adani Transmission, and Adani Green Energy if MSCI and FTSE were to cut the weighting in case of a freeze on the FPIs.
Data available on NSDL's website as on May 31 shows an 'account level freeze' on Albula Investment Fund, Cresta Fund, and APMS Investment Fund — Mauritius-domiciled FPIs wi­th combined investments of Rs 30,000 crore in Adani group companies.
The Adani group, NSDL, and FPIs have clarified that the current status of these funds is active and they can freely buy and sell securities.
The status displayed on the depository's website is pertaining to a five-year-old order passed by market regulator Securities and Exchange Board of India (Sebi).
"The current status of the demat accounts of the shareholders is available in the DPM (SHR) system.
"As may be verified from the said system, the status of Demat accounts mentioned in your trail email are held in 'Active' status in the NSDL system.
"Further, the below demat accounts are in 'Suspended for Debit' status in terms of SEBI order… dated June 16, 2016," Adani group said in a stock exchange notification, quoting a communication from NSDL.
The Sebi order pertains to irregularities in global depository receipt (GDR) issuances by Indian companies.
Market sources said Sebi has issued strictures against the FPIs for transacting in depository receipts.
But they are allowed to function normally when it comes to dealing in the domestic market.
"The fund is not frozen by any means and maintains full as well as normal trading operations globally," APMS Investment Fund had said on Monday.
Sources said MSCI will separately write to NSDL seeking more clarity on the issue.
An email sent to MSCI didn't elicit a response immediately.
During its semi-annual rebalancing in May, the MSCI included Adani Total Gas, Adani Enterprises, and Adani Transmission to its standard index.
The move was effective from May 27 and had led to buying worth more than $900 million from exchange-traded funds (ETFs) tracking MSCI index.
One of the key criteria considered by index providers for including stocks in global indices is the headroom available for overseas investors.
Photograph: Amit Dave/Reuters