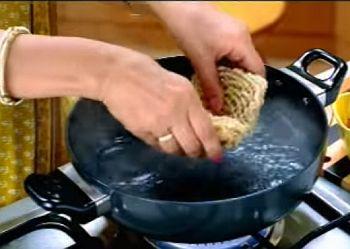 Tamil Nadu government has decided to send Nestle's noodle brand Maggi to the labs to check for levels of monosodium glutamate (MSG) and lead.
This follows reports of these contents exceeding their prescribed levels in tests conducted in Uttar Pradesh and some other parts of the country.
Uttar Pradesh and Kerala have already ordered the retailers in their states to take the product off their shelves.
The Food Safety Department of Tamil Nadu has initiated proceedings in this regard, collecting samples and sending them to laboratories across the state to be examined, department officials said. Tests would be conducted to establish if Maggi noodles contained MSG and lead in excess of the prescribed limits, they said.
The Central Government had made it clear yesterday that Food Safety and Standards Authority of India (FSSAI) is testing more Maggi samples collected from different states following the detection of MSG and lead in excess of the prescribed limit in the noodles.
Last week, a case had been lodged against Nestle India by state food regulator FSDA in a local court at Barabanki in Uttar Pradesh over safety standards of its Maggi, while actors Amitabh Bachchan, Madhuri Dixit and Preity Zinta have also been dragged into it for promoting the 'two-minute' noodles brand.
Punjab also joined the states which have ordered laboratory testing of Maggi noodles samples following allegations of lapses in food safety standards.
"We have taken almost 60 samples of Maggi noodles collected from various parts of the state for laboratory testing," Punjab Heath and Family Welfare Minister Surjit Kumar Jayani told PTI here. He said that the samples have been sent for testing in a government laboratory in Amritsar. "We will soon receive the report of the samples," the minister said.
"If any lapse is found as per food safety standards, then appropriate action will be taken in this regard," said Jayani, who is a BJP MLA.
The minister said a probe is being conducted by various states into the alleged lapses in food safety standards in popular instant food.
Yesterday, Haryana government had ordered random collection of Maggi noodles samples from across the state.
The probe been expanded across the country following detection of monosodium glutamate and lead in excess of the prescribed limit in the noodles. However, Nestle India claimed it has got samples tested in an external laboratory as well as in-house and that the product was found "safe to eat".
The image is for representation purpose only.
Photograph: A television commercial grab