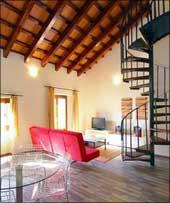 Realty firm Skyline Constructions on Thursday said it will develop six high-end residential apartments priced between Rs 14.5 and Rs 22 crore (Rs 145-220 million) in Bengaluru.
"The cost of the apartments will range between Rs 14.5 crore and Rs 22 crore. The apartments will be available only for a select few who are to be handpicked and invited to buy," Skyline Constructions' managing director Avinash Prabhu told PTI over the phone.
Total investment in the project Villa Maria, including the cost of the land, will be around Rs 100 crore (Rs 1 billion), he said. Prabhu said Skyline would fund the project, located on half acre of land near Brigade Road, which would be met through internal accruals and buyers' advances.
"We may raise some debt as well," he said. Prabhu said that the construction work on the project has already been commenced and it might take another two years to complete the entire project.
Each apartments will vary in size ranging between 6,500 and 10,500 sq ft area and will be different from each other. However, each will have independent swimming pool, elevator and other amenities of luxury.
Stating that consultancy firm Knight Frank has been appointed as exclusive marketers for the project, he said it has prepared a list of 1,100 probable buyers and will send invitation to a chosen few after screening.
Skyline Construction is in the housing development business, mainly in Bengaluru, for the last 10 years and has developed projects on 25 lakh (2.5 million) sq ft area.
It has 15 on-going projects -- 13 in Bengaluru and two in Mangalore -- and plans to launch seven new projects in the current fiscal.
"We don't have any plan to go for listing, as of now," Prabhu said.