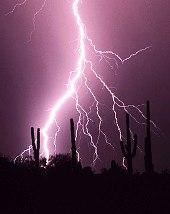 As the southwest monsoon continues to play truant, the Prime Minister's Office on Monday confirmed that rainfall was likely to be below normal this season, directing all ministries and departments to coordinate with state governments and to monitor the situation weekly.

The PMO also directed a careful watch on the intensity and spread of rainfall over the next week or so, especially in Karnataka, Maharashtra, Gujarat and Rajasthan.

Agriculture secretary Ashish Bahuguna had said on Saturday that if rains do not come in significant quantities by this week, then Punjab, Haryana, Rajasthan and Gujarat will join Karnataka and Maharashtra that already face drought-like conditions.

"The government is in full readiness to address any situation that may arise due to any rainfall anomalies," the PMO statement said.

Explaining: "The India Meteorological Department's second-stage forecast on June 22 predicted rainfall over the whole monsoon season to be normal at 96 per cent of the Long Period Average, with model error of ±4
per cent, but this is now reportedly likely to be around the lower end of the range."
The PMO also noted an overall rainfall deficiency of 22 per cent till date could be misleading, since the unevenness of distribution and periodicity of rain were also factors to be taken into account.
Assessing the monsoon's progress so far, the PMO said there had been a reduction of around eight million hectares in the crop area sown, compared to last year.
"While the reduction in area sown in the case of rice could be covered over time, the area reduction in coarse cereals is likely to persist," it said.
On the water level in the country's 84 major reservoirs across the country, the PMO said the ministry of water resources had indicted there should be no real cause for concern.
Reservoirs, it said, were now getting filled with heavy rain in the foothills of the Himalayas, the northeast and parts of southern India.